These top crowdfunding books will help you meet your business goals and invest wisely in 2017
Less than 2% of small businesses are using crowdfunding and the market for crowdfunding investing has just opened to everyone last year. It's fair to say that the vast majority of people have no idea what kind of an opportunity awaits in the crowd.
I've spent years learning about crowdfunding campaigns and have seen everything the new phenomenon has to offer.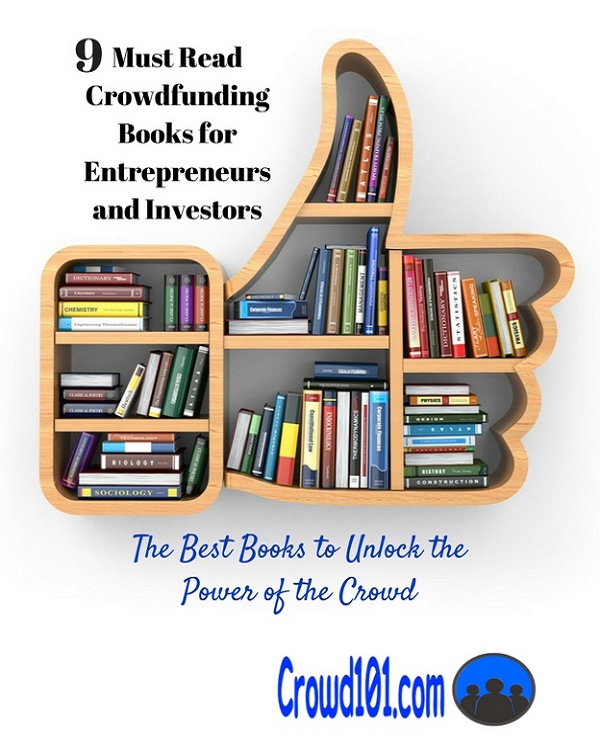 What would you say as a business owner if I said you could build a community of cheerleaders for your business, some just as excited to see your business grow as yourself? What if I told you there was an asset class that has averaged 26% returns for decades, would it interest you as an investor?
Within these top crowdfunding books for 2017, you'll find everything from how to run a successful crowd campaign that makes more than just money to investing in the crowd for outsized returns.
Each crowdfunding book recommendation is available on Amazon with a link so you can check out more information. Most are available for just a few bucks on Kindle and can mean the difference in reaching your crowdfunding goals or giving up on a failed campaign.
Top Rewards Crowdfunding Books
Crowdfunding started for me with a campaign and the realization that the crowd was about much more than the money. The media only talks about the success stories but glosses over the fact that two in three campaigns fail. Check out these best crowdfunding books for rewards campaigns and learn how to unlock the potential of the crowd and beat your goals.
Step-by-Step Crowdfunding: Everything you Need to Raise Money in the Crowd by Joseph Hogue, CFA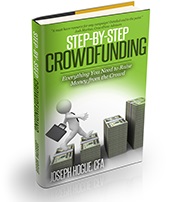 Learn why most crowdfunding campaigns fail to meet their goals and then how to use the power of the crowd for more than just money in the first step-by-step guide. I take you through 17 steps for crowdfunding success including the most important pre-launch steps. You'll learn how to build an unstoppable following and guarantee your campaign is successful even before it starts.
This crowdfunding book goes way beyond raising money. If crowdfunding were simply about money…it wouldn't be worth it. Instead, I show you how to use the power of the crowd to take your message and your business viral.
Crowdstart: The Ultimate Guide to a Powerful & Profitable Crowdfunding Campaign by Ariel Hyatt
Ariel already had a successful business but was able to raise $60,000 from the crowd and take her company to an entirely new level. She's included everything she learned as well as lessons learned consulting other campaigns to create this book. The book on crowdfunding includes sample emails, social media posts, and a day-by-day action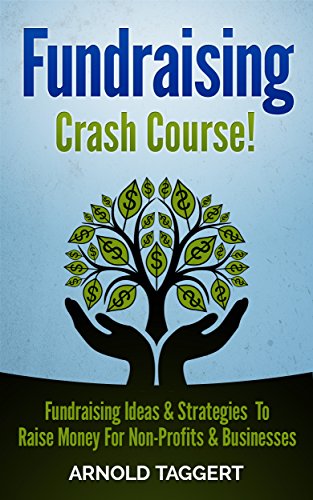 plan to reach your goal.
Fundraising Crash Course: Fundraising Ideas & Strategies to Raise Money for Non-Profits & Business by Arnold Taggert
This one is focused to non-profit organizations and fundraising but fits as a great crowdfunding book because many of the same ideas work in both. The book starts with a general introduction to fundraising but quickly gets into detail on different ways to raise money including auctions, direct marketing and annual campaigns. It is a fairly brief read but inexpensive and a good primer for fundraising.
The Kickstarter Handbook: Real-Life Crowdfunding Success Stories by Don Steinberg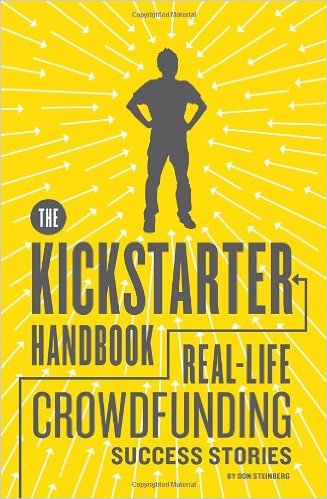 Don does a great job of interviewing real crowdfunding success stories and boiling each down into the tips and strategies that will make you successful. Targeted to Kickstarter, it's one of the best crowdfunding books for rewards campaigns and very well-written.
The book outlines a simple process for crowdfunding including understanding what you're getting into and choosing your magic number for funding. It is a little lite on the pre-launch information but does a great job of teaching you the basics of raising money online.
Best Business Crowdfunding Books for 2017
Most business owners have no idea what they could do with crowdfunding. Many feel that the new phenomenon is simple a way to ask for money or as a last resort for a dying business. On the contrary, I know several business owners that launch each new product through a crowdfunding campaign. They get all the preorders they can handle, test different features and build an army of supporters for their business.
Sound like something your business could use? Check out these top business crowdfunding books to get started.
From Zero to Business: How to Start a Business and Raise Millions in Funding by Joseph Hogue, CFA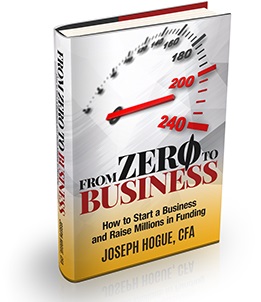 This is more than a crowdfunding book but a detailed guide on how to start a business and raise money to get started. I combined everything I've learned from starting my own businesses, consulting, crowdfunding and as an investment analyst to show you how to create a company that attracts big money investors.
This isn't the easiest book on entrepreneurship you'll ever read but then starting a business isn't easy. I cover every detail from researching the market for your products to creating financial statements without being an accountant and avoiding the pitfalls that cause most businesses to fail. That's just the first half of the book. The second half gives you a four-step process for raising money from investors from easy small business loans to getting angel investors.
Equity Crowdfunding: The Complete Guide for Startups and Growing Companies by Nathan Rose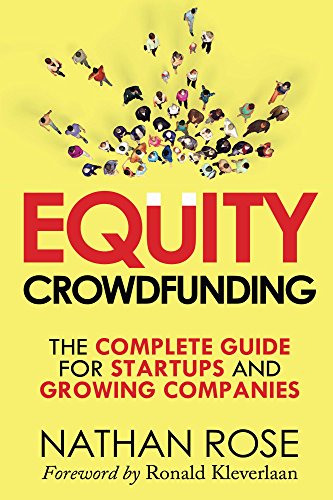 I've always said that all businesses should be crowdfunding. Try out a rewards campaign first to build a massive following and launch new products. If you want to raise big money though, I'm talking hundreds of thousands or millions then you need to use equity crowdfunding.
Nathan's equity crowdfunding book helps you understand this hybrid world of venture capital and kickstarter. The book assumes no prior knowledge in crowdfunding so any business owner can use it for the full effect of raising money in the crowd.
A Crowdfunder's Strategy Guide: Build a Better Business by Building Community by Jamey Stegmaier
The book includes 40 stories of both crowdfunding success as well as campaigns that failed to reach their goal to uncover what really works. The author himself has completed several successful campaigns and knows what it takes to raise money. He shares the mistakes he's made as well as the tips that have made him most successful. The book is filled out with links to crowdfunding resources and a one-week checklist for launching a campaign.
Top Crowdfunding Investing Books
Crowdfunding investing just became a reality in 2016 with Title III of the JOBs Act. Now anyone can invest in startups and early-stage businesses, an asset class that has only been open to the wealthy for more than 80 years. One study by Willamette University shows an average annualized return of 26% by angel investors in this asset class and these crowdfunding investing books will show you how to get your piece of the pie.
Investing in the Next Big Thing: How to Invest in Startups like an Angel Investor by Joseph Hogue, CFA (Coming February 2017!)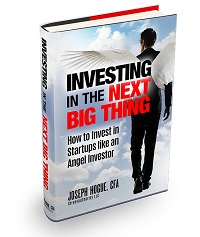 I have been working with venture capital firms for nearly a decade, helping to place their money in the most promising startups. I managed a team of analysts for one Canadian VC and placed millions of dollars in investments. That's what initially got me interested in crowdfunding, as a way for businesses to raise money and for investors to get in on a great investment.
Don't kid yourself though, investing in startups is extremely risky. Even professional angel investors see more than half their investments fail. It is definitely a market that requires deep knowledge of startups and investment analysis.
I share the exact process I use for investing in startups including how to research a company's market, how to use different methods to find potential return and how to tell when management is lying to investors. Most importantly, I show you how to invest strategically to avoid losing money and make the most on your best investments.
Crowdfund Investing for Dummies by Sherwood Neiss
The crowdfunding investing book from the Dummies series tackles both sides of the transactions, helping both entrepreneurs and investors to understand the opportunity. It's one of the longer crowdfunding books in the list but more general because it doesn't focus as much on one topic. Still, it is a great resource to understand the phenomenon from different perspectives.
It always amazes me how few people are using crowdfunding whether for investing or to promote their businesses. The potential in this new fundraising industry is huge and these top crowdfunding books will help you beat your goals on every campaign. Make 2017 the year you use every tool at your disposal, including crowdfunding!