The best free crowdfunding promotion services for your campaign are the free resources available to you already
One of the most frequent questions I get on the blog is whether crowdfunding promotion services are worth it. I looked at the most common crowdfunding promotion scams in a prior post and talked about the need for quality rather than quantity in crowdfunding campaign promotion.
The fact is that even the paid crowdfunding promotion services offered by third-party providers just don't have the personal touch you need to reach people.
But there are actually free crowdfunding promotion services out there. It's not spammy press release services or huge impersonal social media lists, it's how you use free media and other opportunities.
An important note though, using these free crowdfunding promotion services still won't guarantee you meet your crowdfunding goal. The ideas below can help get the word out but they can't make up for a lack of pre-launch crowdfunding and team building.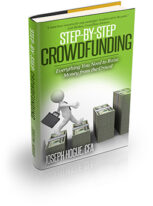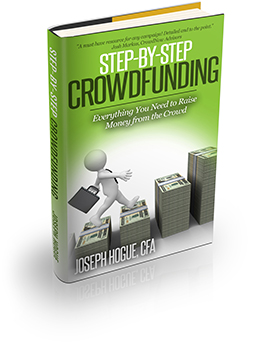 To really make your crowd campaign a success, you need to use the full process for building a community and launching your campaign. I highlight the 17 steps essential to a successful crowdfunding campaign in Step-by-Step Crowdfunding, from pre-launching your campaign to leveraging your success into more money afterwards.
Ok, so the book isn't free but at just $3.99 for Kindle, you won't have to spend much to get the entire process to raise more money crowdfunding.
Free Crowdfunding Promotion Services in Social Media
Your most powerful free crowdfunding promotion tools are going to be social groups and networks. I'm not talking about the Facebook groups like "Crowdfunding Pro" or any of the million groups that have basically just become lists of people inserting their campaign link and asking for a donation. No one on those groups cares about your campaign because they are only looking for backers to their own campaigns.
Using social media groups correctly means finding people that actually care about what you are doing. Raising money for your cookbook? Become a member of cooking groups. Raising money for your line of watches? Join fashion and style groups.
On Facebook, you want to join Groups. Search for a few and then talk to some of the members to find really authentic and active groups. Many groups are basically just fronts for spamming or promoting a product so find two or three where people really interact about the subject.
LinkedIn is a great place for professional groups but it also suffers from a lot of people just spamming their message or most recent blog post. Limit yourself to one or two relevant groups.
On Twitter, you'll want to create lists and group people in them. Clicking on someone's profile, click on the 'gear' icon next to the follow button and add them to a list. This way, you can manage messages and engagement separately for a focused group of people.
A previous post talked through how to use Hootsuite to link up your social media accounts to manage all your messaging from one page. Besides sending out and scheduling messages from one page, you can also respond to messages. It makes the process of building a community much easier and less time-consuming. Make sure you check in on all your profiles at least every few days to answer/ask questions and add a personal touch.
Get started creating your social media community with Hootsuite. Click to save time and raise more money on your campaign.
Free Crowdfunding Promotion Services around the Web
The best free crowdfunding promotion service continues to be guest posting on established blogs. Even the smallest blogs in the smallest topics usually have a few thousand visitors a month. Some blogs reach hundreds of thousands or even millions of people a month. It might take a couple of hours to write up your article but don't pass up the chance to get your message in front of people that are passionate about your topic or idea. If the blog doesn't have a guest post policy on the site, email the administrator with a few ideas. Don't just ask to do a guest post, suggest a few ideas about which you might write.
Your experience raising money in the niche. People on the blog might have thought about crowdfunding their own project and they'll be interested in your story.
What you've learned in your # years as a [fill in topic or product idea, whatever the blog subject]
How people interested in the blog, those passionate about the subject or topic, have the opportunity to make the world a little better. This leads into how you have used the idea to build this great product or service and are helping others
The idea isn't to just talk about your crowdfunding campaign and how you need money. Think about what is in it for the reader, the topics that interest them most, and write about that before slowly transitioning into how your campaign is your way of doing it.
Within the blog post, you want to include a link back to either your crowdfunding campaign or your own blog, or both.
Free Crowdfunding Promotion Press Releases
Press releases can still be an effective free crowdfunding promotion tool as well but writing your own will be the way to go. After working through a crowdfunding press release template and what you need to write for an irresistible press release, we looked at eight free sites for crowdfunding PR distribution in two previous posts. Reach out personally to a few people on social media that actively talk about the topic around your campaign to make sure they receive your press release.
Get started on your crowdfunding press release – Try 24-7 Press Release Free Today
Free crowdfunding promotion services can still be a good way to reach a huge audience for your campaign but it takes a little more time and effort than simply clicking on someone's shopping cart. Many of these "free" sites are simply teaser offers to pull you into paid services that still won't convert people to backers for your campaign. Put in the time to use free crowdfunding promotion on social media and through blog posts and you'll see ten-times the traffic to your campaign!
Save
Save