Equity crowdfunding returns offer the potential for 10- and 20-times your money or more but it's an investment unlike any other
Stock returns have averaged about 8% annually over the last several decades. That's not bad and roughly doubles your money every ten years.
The problem is that those returns may quite a bit lower in the future. Stock prices are at record highs and economic growth hasn't lived up to expectations. Stock market gurus like Warren Buffett and Jack Bogle predict that stock returns could be as low as 4% to 6% over the next decade.
That's going to make it difficult for anyone putting money away to meet their investing goals for retirement.
Fortunately, a new type of investment just opened up to everyone. Only the rich were allowed to invest for equity crowdfunding returns over the last 80 years…until 2016. The government changed the rules and now anyone can invest as little as $100 in startup companies on equity crowdfunding sites.
Equity crowdfunding is a completely new type of investment, unlike anything you've seen in stocks and bonds.
What is Equity Crowdfunding Investing?
Everyone loves IPOs, that first time a company issues stock in the public market. The problem with IPOs is that all the money is already made in the stock. In fact, most IPO investors actually lose money after investing during the first few days.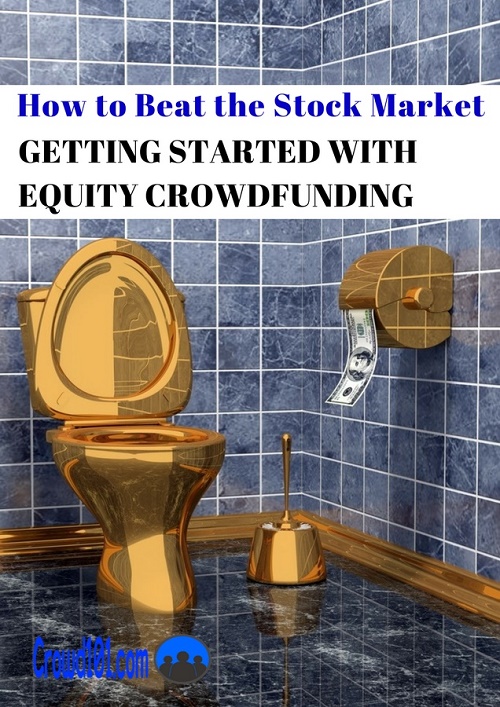 The investors really making the money are the ones that invested in the company before the IPO. Until last year, pre-IPO investments were limited to people with over $1 million in net wealth and venture capital firms.
Startup investing returns are way above anything you've ever seen in the stock market. Peter Thiel, the first outside investor in Facebook turned his $500,000 investment in the company into $1.7 billion when the company went public in 2012. It was a 340,000% return in just eight years.
A study by Willamette University found that angel investors average a 26% return on their portfolios, more than three-times the return on stocks.
Equity crowdfunding investing is how regular investors get in on these startup investments. Crowdfunding platforms like Microventures and WeFunder offer a platform where startups can post their investing campaigns. Investors can browse the campaigns and invest in the ones that look promising.
Companies regularly report back to investors through financial documents. When the company is bought out or issues stock in an IPO, the early investors get a chunk of the money…a big chunk.
How to Invest in Startup Crowdfunding
I've been advising startup investors and venture capital firms for nearly a decade. Equity crowdfunding investing offers a huge upside for the investing public but it's unlike any other type of investing. I put more than 40 hours into analyzing every deal before recommending it to clients. That's 40 hours of research into the company, the product market and all the risks involved in making the company a success.
That research pays off with startup investors booking returns of 30% and higher on their portfolio of crowdfunding companies. Are there companies that bust? Of course there are, but using a proven process of analysis means I'm able to weed out most of the losers to fill a portfolio with companies that have the highest chance of success.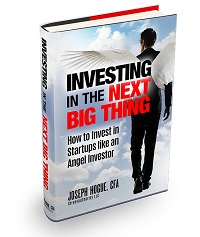 When those companies go public or get acquired, investors win and returns of 1,000% or more are common in startup investing.
While the rules have opened up for investors in equity crowdfunding, the big money managers and venture capital firms have not. Unless you've got a million in the bank, you're not going to be getting much help from startup investing firms. That's why I put everything I know into a new book. Investing in the Next Big Thing is a step-by-step into my process for finding and investing in the best companies through equity crowdfunding. It's a detailed guide including my quick checklist for weeding out losers and what to look for in startups.
What's the Potential for Equity Crowdfunding Returns?
There have been a few equity crowdfunding investments that have already paid off for investors. The first ever exit of an equity crowdfunded company, Republic Project, saw the company acquired for $1.4 million by Digital Generation just two years after the startup raised $350,000 on the Microventures platform. That's a 300% return for early investors in less than two years.
Other equity crowdfunding returns from startups launched in Europe have paid off with 10- and 20-times investors' money.
Equity crowdfunding returns should be comparable to what we've seen in angel investing. The study by Willamette University shows that about 35% of startup investments return between one- and five-times the original investment while one-in-ten will provide returns of 10- to 30-times and more.
Equity crowdfunding returns not only help to boost your overall portfolio but help spread investment risk away from stock market crashes. Don't neglect this new investment opportunity in startups and your chance to invest in the favorite asset of the wealthy. Startup investing is unlike anything you've seen in the stock market but offers a whole new world of investment opportunity.