Are your misconceptions about crowdfunding and small business funding defeating your dreams?
I've been working with business owners on their plans to raise money through crowdfunding and alternative finance for a few years and thought I had heard all the business funding misconceptions most popularly held.
I was wrong. Polling business owners with Manta ahead of the March 19th Webinar on Alternative Business Funding, we uncovered five powerful misconceptions that could be holding a lot of business owners back.
These aren't minor myths about small business funding but big misunderstandings that are keeping American businesses from growing. It's held small business back since the 2009 collapse and the biggest reason our economy is struggling.
Check out the small business funding infographic below for results of the poll. Scroll further down for detail on the business funding misconceptions and how you can grow your business.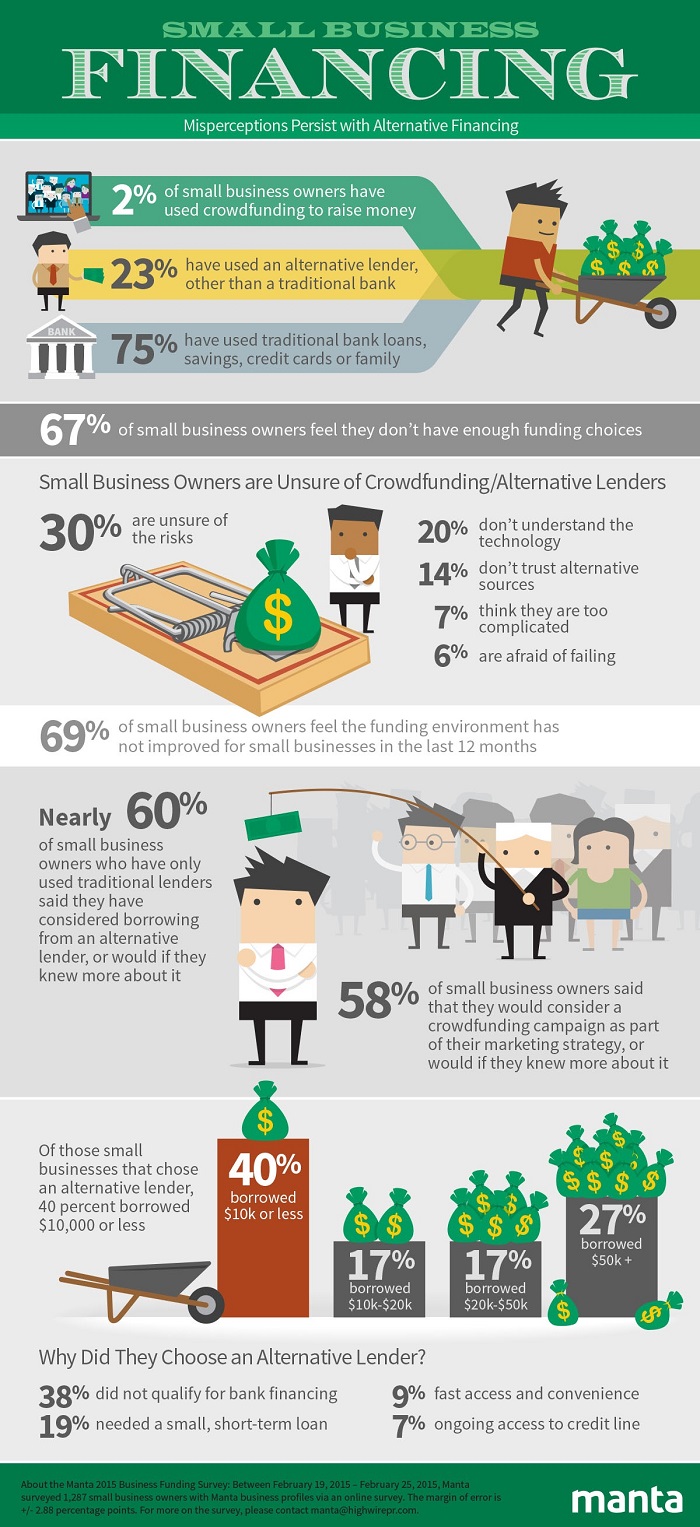 Insert this Infographic into your blog or website! Copy and paste the following code directly into your post. Just remember to link back to Crowd101

The survey was conducted online, over the week to February 25th, with 1,287 small business owners who are members of the Manta community and have claimed their business profile.
The first thing that struck me about the poll results was that, while 67% of business owners did not feel they had enough choices for small business funding, only 2% had tried crowdfunding and just 23% had taken out a loan through a peer to peer lender.
Looking further into the responses, we found some deeply-held misconceptions about alternative funding for small businesses.
Small Business Funding Mistake #1: Sources of alternative business funding seem like a scam
I completely understand this one. Anytime someone talks about raising money online, I get more than a little skeptical. Of the respondents to the survey, 14% said they did not trust alternative lending sources.
Alternative finance through peer lending and crowdfunding is a legitimate source of funds. Peer lending platforms are subject on a continuing basis to a number of federal and state securities laws including the Securities Act of 1933 that established the registration process with the Securities & Exchange Commission (SEC).
Crowdfunding is also heavily regulated and both the SEC and the Financial Industry Regulatory Authority (FINRA) have taken part in the rule-making process.
Regulation not enough to convince you? Think about it this way, nearly $1.4 billion has been pledged to successful crowdfunding projects on Kickstarter alone. That is $70 million in fees to the crowdfunding platform along with another 3% to payment processors, and that is just one platform.
The alternative finance industry has a very strong incentive to verify campaigns and keep the machine running smoothly. While a handful of crowdfunding campaigns have failed to deliver on rewards, there has yet to be an outright scam.
While crowdfunding itself is not a scam, I recently posted and article about some of the crowdfunding promotion services available to naïve campaign owners. Most of these promotion services are based on blasting your message out to a list of thousands that really could care less about your business or crowdfunding campaign.
Know what you are getting and that the only real crowdfunding marketing is that based on the process of building a community and reaching out on a personal level.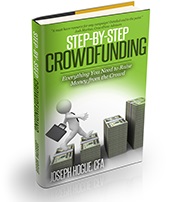 Understanding how to use crowdfunding as a small business funding source and for marketing can take your company to the next level. I know several entrepreneurs that launch each new product through crowdfunding, building a huge base of supporters and funding the launch completely.
I recently detailed my proven 17-step process for a successful crowdfunding campaign in Step-by-Step Crowdfunding. The book walks you through every step of the way from building pre-launch buzz to beating your crowdfunding goals and leveraging your campaign for more success in the future. The book is an Amazon best-seller in the crowdfunding category and just $3.99 on Kindle.
Small Business Funding Mistake #2: There are too many risks in small business funding
Nearly a third of respondents (30%) that used traditional small business funding had not considered alternative financing because they were unsure of the risks involved. This is also understandable due to the novelty of peer lending and crowdfunding.
In fact, peer lending got a lot of bad press during the financial crisis and many wrote it off entirely. Loans defaulted at higher rates than were expected, but this was the case even among loans from traditional banks.
The risks to alternative sources of small business funding are really no different that the risks to traditional financing options. There is the risk that you might not get your loan or that your crowdfunding campaign might not reach its goal. With four of every five small business loans being denied at traditional banks, I would rather take my chances with alternative lending where only about two-fifths of loans are being denied.
With small business funding from a traditional bank, there's the risk that you won't be able to pay the loan and will get the collateral repossessed. Most peer loans are made without collateral. Not being able to pay will still hit your credit score but you won't face the risk of someone sitting outside your house with an auction gavel.
In fact, Lending Club has facilitated more than $11 billion in personal loans and small business loans. The peer lending site offers lower rates starting at 5.9% but requires at least $75,000 in annual sales and 24 months of business operations.
Small business owners not able to qualify for a business loan from Lending Club may be able to get a personal loan from PersonalLoans.com which requires no collateral or business history. Peer loans are generally issued for three to five years and have no prepayment penalties, making it easier to pay off your loan early.
Check out this list of peer lending sites for the features and fees on all your personal loan options.
Small Business Funding Mistake #3: Alternative business funding platforms are too complicated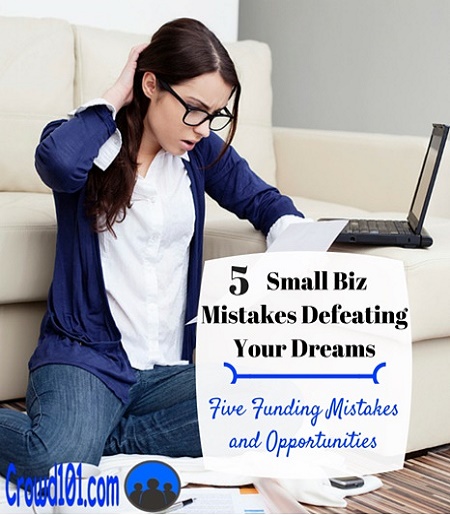 Crowdfunding and peer lending platforms have gone through a lot of changes over the years and have greatly increased their level of customer service. Applications for peer loans are generally able to be completed in a few hours, even with detailed financial statements for business owners.
Crowdfunding is complicated but the platforms are easy, maybe too easy. One of the biggest reasons why 60% of crowdfunding campaigns fail is because it's so easy to launch a campaign. All the media attention is on the huge success stories like some guy raising $55,000 to make potato salad but few people talk about the process behind a successful crowdfunding campaign.
It's the reason I started this blog, to give people the information they need to successfully raise money crowdfunding without the hype that the online fundraising revolution is a road paved in gold.
For those that take the time to learn the process it takes to be successful, crowdfunding itself can be relatively easy as well. You'll spend between two and three months pre-launching your campaign and then a couple of months while the campaign is live. Plan your campaign out though and a whole new world of marketing exposure and business funding will be yours for the taking.
Small business funding has all but dried up since the financial crisis. Regulation and slow economic growth has meant many banks just aren't lending to small- or medium-sized companies anymore.
The best thing about a free market is that when a roadblock is created, the market will find a way around it. A new system of small business funding has been created over the last few years. The new system has integrated alternative funding sources into the traditional model for staged-financing, getting the money you need in smaller, strategic steps.
I detail this new paradigm in entrepreneurship and business funding in my new book, From Zero to Business: How to Start a Business and Raise Millions in Funding. The book first walks you through everything you need to start a business from developing a business plan to creating financial documents that will wow investors.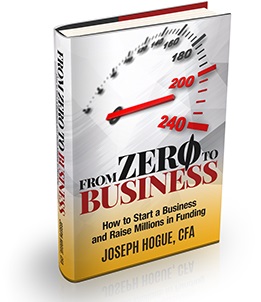 The second half of the book is dedicated to helping entrepreneurs understand the new model of business funding. It walks you through the steps in staged-funding. You'll learn first how to get small peer loans to get started and then how to take your company viral with rewards-based crowdfunding. From there, you'll be able to raise millions through equity crowdfunding and even through angel investors.
You don't want to miss this all-in-one business book. Click to get From Zero to Business.
Small Business Funding Mistake #4: Alternative funding is only for start-ups
This misconception is keeping a lot of business owners from getting the money they need. Only 30% of the respondents to the poll that had used external funding in the past, needed it for start-up costs. That means 70% of those needing funding for things like infrastructure, new products and cash flow are denying themselves of a viable source of financing.
We came across several great examples of existing businesses using crowdfunding for the webinar. One such business was All Crumbs Artisan Bakery in Ohio. The bakery had been selling at farmers' markets and distributing to retailers for over a year but needed money for its own storefront location. By tying in a social cause to the project, All Crumbs got local media exposure along with thousands of page visitors and raised more than $6,000 for its new location.
Small Business Funding Misconception #5: Crowdfunding is just about the money
If crowdfunding were only about the money, it would be a passing phenomenon. As soon as people figured out the work involved for a successful campaign, they would turn to other sources of small business funding. But crowdfunding is about much more than the money, in fact, the money is probably the least of the benefits to most small business owners.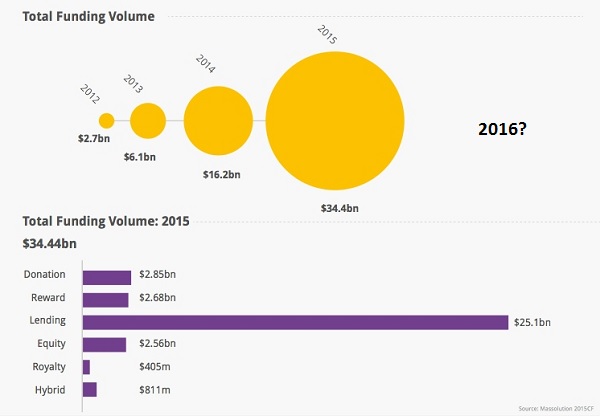 Of the respondents to the poll that had tried crowdfunding, 16% reported not reaching their funding goal but that the marketing exposure helped their business. Nearly half of respondents (46%) reported a willingness to consider crowdfunding as part of their marketing strategy if they knew more about it.
What if I told I found an opportunity to find an enthusiastic audience on a website with more than 13 million visitors a month and that you could have a complete page dedicated only to your product and your message? Looking at rates for online advertising through Google and Yahoo, you would probably think this kind of opportunity would be way outside your budget. Then what if I told you it was completely free?
You would probably be skeptical but that is exactly what crowdfunding is, the opportunity to market your business to a massive audience and it's absolutely free to launch a campaign. It will cost you time to put the campaign together but you've likely already got a lot of the marketing material you'll need and most crowdfunding marketing can be done on a shoe-string budget.
Beyond the marketing exposure you'll get, crowdfunding presents the opportunity to really build a community around your business. Crowdfunding backers feel a level of buy-in with the campaigns they support and this translates to lifetime cheerleaders for your brand.
Misconceptions aside, the prevailing feeling from the poll was that business owners were open to the idea of crowdfunding and alternative lending if they knew more about it. This is a great sign for business funding in America.
Traditional lenders are not filling the role they once did and without alternative lending sources, small business funding just won't be there for many. More than two-thirds of the respondents (69%) felt that the business funding environment had not improved over the last twelve months.
It will take time for these 'alternative' funding sources to become mainstream but for those that are ready to look further into the opportunities, they provide a competitive advantage in funding and marketing. Don't let small business funding myths keep you from taking your business to the next level. Check out crowdfunding and peer lending as viable sources of business funds for growth.