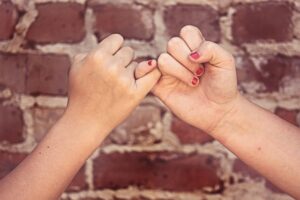 If you are thinking about setting up a crowdfunding page, here is a quick look at some do's and don'ts to give your project the best chance of success.
DO craft an amazing video
Crowdfunding campaigns that use a video tend to have higher success rate. Although it may take extra time and money, a video that is well-produced can do a great job at demonstrating your vision and helping potential backers make a personal connection to your project.
DO shape your narrative
Stories shape how we understand and perceive the world around us. By making sure your page has a clear, compelling narrative, you have a much better chance of engaging people on an emotional level. This increases the likelihood of gaining their financial support.
DO have a long term strategy
Running a crowdfunding campaign takes hard work and planning. By laying the groundwork months in advance, you increase your chances for success. You should have a clear idea well ahead of launching how you will orchestrate social media outreach, media involvement, potential stretch goals. You should also have a good understanding of how you will fulfill rewards for your backers. Physical products often take longer than expected to produce and ship.
DO leverage your existing network
Make the best use possible of your social media followers and network of friends and family. They will often provide the initial push to get your campaign off the ground and they will be your most solid supporters during the stress of managing your project.
DO make it easy to contribute
Create a reward level that makes it very easy to get involved. Many people may be wary of making big donations, but by having a tier as low as one dollar, it encourages backers to test the water. They can always increase their level of support later.
DO show how the money will be spent
People are often wary of how their money will be used. If you demonstrate in very clear terms what you intend to do with the cash they have donated, you will help allay their fears. Break down in detail where the money will go and show in concrete terms what the result of their donation will be.
DO make it easy to find your page
Carefully selecting keywords ahead of time means you can optimize your page to make it easy for search engines to find it. Search Engine Optimization (SEO) will bring more visitors from Google and Bing who are looking for topics related to your project.
DON'T forget traditional media
If your campaign has a great narrative and a compelling video that supports an important cause, newspapers and radio stations may be interested in doing a story about it. Make it as easy as possible to get media coverage by producing a press pack containing photos and background information about your campaign.
DON'T set your goal too high or low
If you set your financial target too low, you run the risk of damaging the image you are trying to promote and making the project seem cheap and low-value. If you aim for too high a figure and don't make your goal, you could end up with nothing. There is a sweet spot you can find by examining similar successful campaigns and getting a feel for an appropriate figure.
DON'T let communication lapse
One of the most common causes of frustration for crowdfunding backers is when they donate cash to a cause and then hear nothing afterwards. It may not be easy to run a campaign, collect funds, put them to good use and keep up constant updates to your contributors, but they deserve to be kept in the loop.
DON'T make your campaign too long
Crowdfunding projects that go on for extended periods of time tend to have a lower success rate. It can be easy to lose momentum and difficult to regain it. By keeping to a shorter timeframe, you can build up excitement on social media and other avenues. You will often see the biggest donations at the beginning and end of your campaign, so by avoiding a long period in between you can keep the level of donations and engagement elevated.