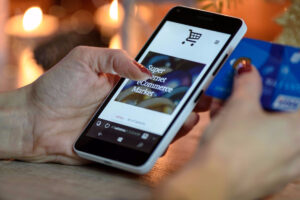 Online fashion sales have been rising over the past decade with more and more people opting to make their clothing purchases online. It's no wonder, then, that a lot of retailers both new and old are now improving their presence on the internet by being active on social media and by setting up online clothing sites.
Are you one of those planning to start your own virtual store? Or do you have an affinity to fashion and have always dreamed of starting an online clothing shop? Here are 7 tips to help you out:
Choose a relevant and memorable URL and shop name
It's important that you keep it simple when it comes to your shop name and URL. Not only will it be easier to say and share with people, it will also be easier for potential customers to remember.
Know what tools you need to get started
Online shops need to be built on a system that's not only well-supported, but also easy to set-up. You can, of course, create a website from scratch if you know how to code. For those who want a hassle-free experience however, it's best to start selling clothes online through a platform that has all the tools you need to get up and running.
Categorize your products properly
If you've ever purchased anything online, then you'll know exactly how important it is to categorize products properly. Dividing products into categories can help customers know where they're going, since it makes your items easier to find.
Quality pictures of your products matter
When you're aiming to get your online clothing shop known, product photography should always be taken into consideration. A lot of customers make their initial impressions on a product through the photos that accompany it, so be sure to use good quality and royalty-free pictures.
Make sure your product descriptions are accurate
Product descriptions have to be both accurate and honest – nobody wants to purchase an item expecting one thing and receiving another. Include all the relevant details, including the size, color, material, and any specifications in your product descriptions. And most importantly, write descriptions that sell so you can effectively capture your customers' interest.
Have a fuss-free returns policy
As a business owner, you'll want to avoid any item returns. However, there will always be unavoidable instances that end with your customer shipping the product back to you for various reasons. Set yourself apart from other online shops by making your returns policy as fuss-free as possible.
Be open to feedback and comments
Feedback and comments from customers are vital to the improvement of your site, so maintain an open mind and think before to answer them especially when it's via social media. Take constructive criticism seriously and act quickly to provide a better experience for consumers.
The World Wide Web is a huge place, and when you're starting out, you may need to work extra hard to get your name and new shop out there. So don't lose hope when orders don't come flooding in right away. It may take a bit of time before they do, but these tips should help you stay on the right track so they'd come quicker!