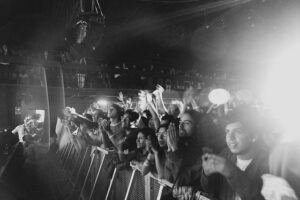 Crowdfunding has quickly become a very popular way to raise money through nontraditional means. People with a great business or charity idea simply make a public plea for people to help them generate the funds necessary to pull it off. No complicated bank processes or heavy debt loads, just a simple request for people who would like to be involved.
Of course, the request is becoming a little less simple all the time. With so many ideas out there seeking crowdfunding, the market has become crowded indeed. As a result, it's more important than ever to have a great campaign on top of having a great idea.
So the best way to make your crowdfunding idea a success is to do what you can to establish it as a worthwhile undertaking. That will call for a good marketing strategy that will give people the information they want and shine a light of credibility on you.
Be Seen
Crowdfunding happens in many different places. If all you're doing is creating a campaign on one of the social media or crowdfunding platforms, you'll be missed by a lot of potential investors and donors.
Trade shows, conventions, and other business events are a great place to publicize your crowdfunding idea. But just being there isn't enough. You have to be seen to get those feet in your door. You need great marketing items like a custom canopy, a distinctive color scheme (so that you can be associated with the campaign when you aren't at your booth), and an informative setup to help people understand you. Which takes us to our next point.
Educate Investors
You need a succinct but complete source of information for people who want to know what you are trying to do. Your elevator speech won't cut it here; you need to enhance it with access to more details.
Get a QR code to direct visitors to your full project plan, or mark everything with a hashtag to help them keep up with the project. Have color pamphlets with lots of details for those who have the money but not the technology. They're also a great way to send investors home with something tangible to keep your project on their minds.
Sustain Momentum
Lots of campaigns are flashes in the pan. Some issue or opportunity emerges, and an entrepreneur or would-be philanthropist takes notice. A big campaign for money to address the need or enter the market ensues, but then the campaign fades. Maybe the story falls out of the headlines, maybe the market is met by someone better prepared to respond.
Not only do you need to make sure that you don't let your campaign fade, you also need to make sure your backers and potential backers don't assume it has faded. Keep them current on your status. Keep them apprised of developments. Make sure they know they've gotten behind a good idea.
Wrap It Up
The way you handle a campaign will drive the response to any subsequent campaigns. That's particularly true of charitable work. If your first event goes well and you meet a need, the same people might be interested in your next endeavor.
Don't just take the money and run. When you've met your goal, advise your supporters of the milestone, then maintain contact with them over the life of the effort and invite them to visit (and be thanked) when it comes to fruition. With mass email, social media, and other cheap means of communication, there's no excuse for not staying in touch.
Crowdfunding has become one of the most effective ways for people to get behind things they support. There's no bank or charity group serving as an intermediary; the person who puts the money in has complete choice in what he or she is supporting. When you effectively handle these relationships, they can help you achieve goals you might not otherwise be able to reach.