Crowdfunding has changed the game for thousands of people with ideas, projects, or causes that need help getting started or reaching a certain goal. Whether you're an individual or a nonprofit organization, crowdfunding can help you reach a wider audience than ever before while also raising quite a bit of support for your project or mission!
With platforms like Kickstarter and GoFundMe helping others achieve their dreams, crowdfunding campaigns are more popular than ever. However, as a fundraising strategy that really depends on others, it may be scary to actually get started and share your financial needs with the whole internet. So, how are you supposed to navigate this world of crowdfunding? 
Here at Crowd101, we believe that to really feel prepared for a crowdfunding campaign, you need to know first learn the basics and lay the groundwork. 
In this guide, you'll be learning about the various ins and outs of crowdfunding and how you can confidently begin planning your campaign. Here is what we'll cover:
Whether you're an individual trying to raise money to pay for school tuition or a nonprofit organization wanting to fundraise online for disaster relief, crowdfunding can help you reach those goals.
No matter what you're raising money to support, you'll need a foolproof marketing plan to get your campaign in front of as many prospects as possible. As we'll explore later, Google Ads are an optimal piece of your marketing strategy. While you dive into the basics with this guide and work out the logistics of your campaign, schedule a consultation with our recommended Google Ads agency. The experts at Getting Attention will know what it takes to champion your cause and drive traffic to your crowdfunding campaign.


What is crowdfunding, and how does it work?
Many individuals turn to crowdfunding to raise money for a cause that they really care about. But a crowdfunding campaign is not something that you can easily plan and launch on a whim, at least if it's going to be successful. You need to know exactly what crowdfunding is and how it works in order to reap all the benefits. 
What is crowdfunding? 
To put it simply, crowdfunding is a fundraising method which collects (usually) small amounts of money from a large public audience, relying on the internet and the wide-reach of social networks to raise money for any type of goal.  
Crowdfunding is actually a type of crowdsourcing, which is when individuals or organizations obtain some sort of good/service from an open group, usually internet users. 
Examples of crowdsourcing range from asking a broad group for ideas and feedback to asking them for financial help to asking them to help share your project or cause. Crowdsourcing is a great way to get input from people you might not have the opportunity to talk to in person. It is also one of the most effective ways to raise money if you are an individual or nonprofit organization.
How does crowdfunding work?
Don't you want to start your crowdfunding campaign now? Strangers can fund your vacation if you ask them to, right? Well, not really. 
To really understand how crowdfunding works, you need to go over the essentials of the crowdfunding process. There are a lot of different types of crowdfunding platforms, but the steps are more or less the same for each one. Here's how it usually works:
As an individual or nonprofit, you

create a page for your cause and then post it on the crowdfunding platform that best fits your fundraiser's purpose.

Make sure your fundraiser has a

set monetary goal and a deadline

so that your donors know how much you need to raise and by when!

Share your fundraising page online,

usually on the crowdfunding platform site, across various social media profiles, and through emails to friends, family, and supporters.

Keep your supporters in-the-know by

posting event progress updates

to show them how much of an impact they are already making.
The steps seem simple, but you also need to carefully think about each one in order to adapt it to your unique cause, budget, and timeline. Before you make a decision for your campaign, think about how it'll affect the people in your social network. 

Does crowdfunding work? 
So, how can you trust that crowdfunding will definitely work? Well, there are never any guarantees, but data from past campaigns show that success is achievable. Read on to go over crowdfunding statistics and learn about successful crowdfunding campaigns.
Crowdfunding statistics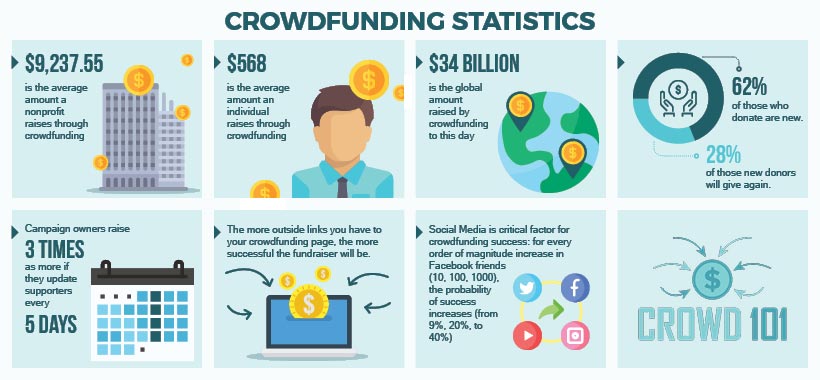 Successful crowdfunding campaigns
Here are some successful campaigns that were able to exceed their goal thanks to their crowdfunding strategy.
1. The OPM 47 Ice Bucket Challenge for ALS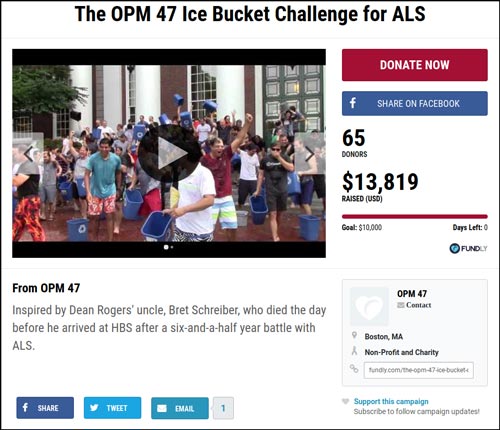 Platform: Fundly
Cause: During the popular ALS challenge trend, the Owner/President Management (OPM) class of the Harvard School of Executive Business decided to create a crowdfunding campaign to raise money in support after one of their classmates lost a family member to ALS. 
Initial fundraising goal: $10,000
Funds raised: $13,819
This crowdfunding campaign was successful because it used emotion and a broad reach on social media to raise money fast. 
There was also a video posted with all the classmates participating in the challenge, offering a form of visual storytelling. This was also extremely successful because it tapped into the viral fundraising trend of the ALS ice bucket challenge.
2. Project Give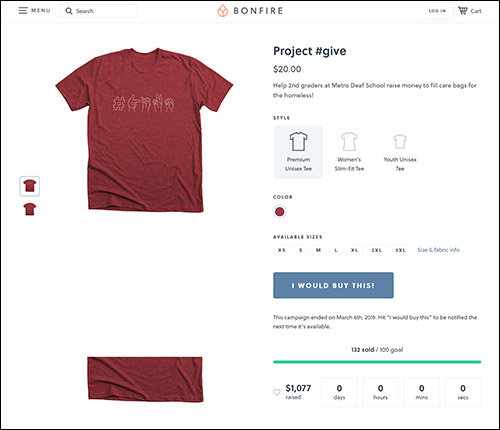 Platform: Bonfire
Cause: If you purchase a "Project Give" t shirt through Bonfire, a crowdfunding platform that helps users raise money with custom-designed t-shirts, you are helping a group of 2nd graders at a school for the deaf in Minnesota. Their campaign was designed to raise money to support the homeless in their community.
Initial fundraising goal: $300
Funds raised: $3000
With the funds that the children raised, they were able to make bags containing essential personal supplies for the homeless people in their community. All it took was a great t-shirt design idea and the project was ready to launch on Bonfire!
3. Delta Rae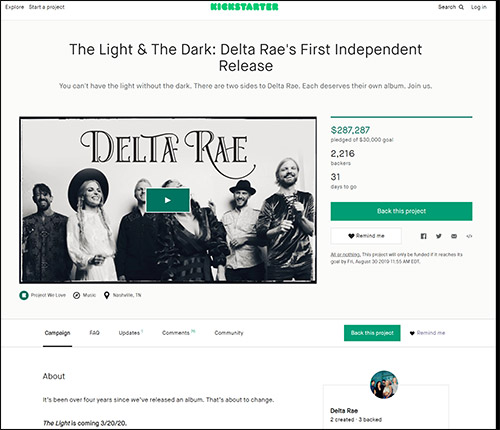 Platform: Kickstarter
Cause: Delta Rae, a popular American band, wanted to independently produce their next album, so they decided to ask the internet and their fans for help. There were multiple sets of donation amounts offered along with different incentives, ranging from a signed copy of the new album to a private concert.
Initial fundraising goal: $30,000
Funds raised: $274,262
This crowdfunding campaign has been extremely successful! Delta Rae was smart to offer exclusive incentives that would appeal to their fanbase at each pre-set pledge amount. 
For example, if you pledge to donate $10,000, you get a private acoustic concert, 2 tickets to any public show, and a permanent spot on their guest list. 12 individuals have already pledged that amount!

What are the best crowdfunding websites?
There are so many different crowdfunding platforms out there, that it's almost impossible to choose. However, each website has their own twist, unique features, and conditions, so you should find the one that best fits your project's goals. Whether you're looking for free crowdfunding sites, personal crowdfunding sites, or crowdfunding websites for nonprofits, there's one out there.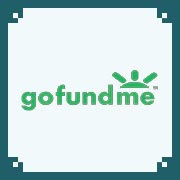 GoFundMe – best crowdfunding site for personal projects
GoFundMe is perfect for individuals trying to fundraise a personal goal like a trip abroad or covering medical bills. This is because they do not have a platform fee for most personal campaigns. 
People love GoFundMe for its donor protection guarantee, ability to raise money fast, and 24/7 customer service.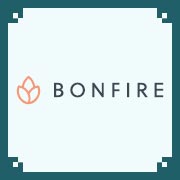 Bonfire – best crowdfunding site for nonprofits
If your nonprofit wants to raise money by using merchandise sales, Bonfire is a perfect way to get started. Bonfire is a platform that allows your nonprofit to create custom t-shirts in a variety of styles to sell on your own crowdfunding page. This is great for nonprofits because it is a unique way to crowdfund while also giving your supporters something meaningful and concrete to have in exchange for their support.
Also, since you're a nonprofit, Bonfire gives you a discounted platform fee from 8% to 3.5%. A crowdfunding campaign like this will definitely make your nonprofit's cause stand out.
Fundly – best social media crowdfunding site
Fundly is a crowdfunding platform that is great for people who are social media savvy or want to target a younger crowd. If you want to really anchor your campaign on social media, Fundly is the platform for you. Donors respond well to Fundly because of its blog-like style and how easily you can embed Fundly campaigns onto your Facebook profiles, Twitter posts, or emails.
With Fundly, you can update supporters with fun catchy posts of photos and videos, catching the eyes of younger people.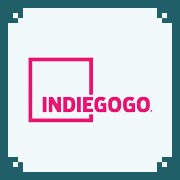 IndieGoGo – best crowdfunding site for artists 
If you're trying to make your artwork stand out and need a way to fund your artistic passions, IndieGoGo can help you break through. IndieGoGo is known for hosting projects long before they hit the mainstream, and with projects launching every week, yours could be the one to stand out.
Because so many other members of the art community are on IndieGoGo's platform, it is a good way to get your name out there while also raising funds for your projects!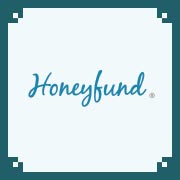 HoneyFund – best crowdfunding site for newlyweds
HoneyFund is the most trusted honeymoon registry site. With no fees at all, you can customize a lot of wedding related events like your wedding registry, your honeymoon, and down payments. Newlyweds love this platform because they can post and share photos and videos with their friends and family to thank them for donating!
Choose HoneyFund to turn your marriage dreams into realities!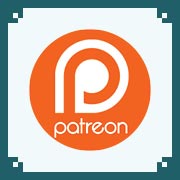 Patreon – best crowdfunding site for podcasters 
If you are trying to fund your weekly podcast, Patreon might be for you. Patreon's crowdfunding platform is a little different from the other sites, as the projects rely on more constant but smaller donations. It's a subscription model of fundraising rather than a traditional donation-based crowdfunding process. 
So if you're diving headfirst into a new podcast project, you can depend on Patreon to help you gather a dedicated group of fans to support your series.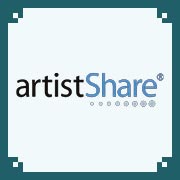 ArtistShare – best crowdfunding site for musicians
If you're a new musician and don't know where to start, ArtistShare is a great place to get your foot in the door. ArtistShare connects you with fans, allowing them to be involved in the creative process with you. You can share your musical journey with them, forging strong relationships with the people that support you the most.
As one of the first "fan-funding" platforms, many of ArtistShare's funded projects have gone on to get nominated for Grammys (and even win a few)!

Crowdfunding for nonprofits
What is crowdfunding for nonprofits? It is an extremely effective way to both raise a lot of financial support for your mission while also expanding your donor base. 
Running this kind of campaign is a great way to spread awareness and empower your supporters, but to really take advantage of crowdfunding you should know the fundamentals. From how to start a crowdfunding campaign to other tips like using social media trends and expanding into peer-to-peer strategies, we've got you covered.
How to start crowdfunding
So, how do you start a crowdfunding campaign for your nonprofit? There are a couple of basic steps to follow, which you can then tweak to fit your cause, budget, and timeline. Let's dive right in:
Choose a compelling goal.

Your crowdfunding campaign shouldn't be too general, or your supporters and the public won't feel the urgency to donate. Settle on a very specific project, donation goal, and deadline to inspire your donors.

Develop a campaign strategy.

Make sure to plan out your strategy before you launch your crowdfunding page. This means deciding whether or not you want to invest time in doing things like providing incentives for each donation or if you want to use a viral social media trend. 

Launch your event page.

Once your campaign goes public, you can start to promote it on various social media sites. Feature it in an announcement email blast to your donors.

Promote your campaign.

Before your deadline comes, you should be continuously trying to market and promote your crowdfunding fundraiser. Encourage your supporters to share the page with their social network and continuously post relevant updates to keep up the interest.
These steps should be the framework for your crowdfunding campaign, but there are still additional things you should keep in mind to make the most of your crowdfunding strategies. 
Crowdfunding for short-term campaigns
Because of the far-reaching power of social networks, crowdfunding is perfect if you are relatively short on time and need to raise money. These campaigns still require some planning, but typically not as much as a more intensive or traditional fundraising campaign would.
There's no perfect way to do this, but one of the most successful methods is to tap into new social media trends. Users on many social platforms are usually younger, so they'll be excited to participate in viral content and use hashtags to spread the message of your cause.
If you want to start a short-term viral crowdfunding campaign:
Launch it with a hashtagged message,

like #GivingDay, so that others can see relevant content to your event. 

Make your fundraiser interactive,

and encourage your network of supporters to share your campaign with the hashtag you picked. This will attract new people to participate while also subtly advertising your campaign.

Have a hard deadline so that donors feel the urgency to donate.
Encourage small donations over larger ones.

It's easier to get $1 from multiple individuals than to try to get a major donation in a short amount of time!

Display a fundraising thermometer

in order to let people know how close you are to your goal. The closer you are, the more people will want to help you!
Conducting a short-term crowdfunding campaign can raise a lot of money if you know how to do it right and build some smart strategies into it from the start. And with these tips, you'll be reaching your goal in no time!
Expanding to peer-to-peer fundraising
A really good way to attract new donors and increase the impact of your crowdfunding, is to expand your event into a more extensive peer-to-peer fundraising campaign. 
Peer-to-peer fundraising is like crowdfunding, but multiplied. Imagine instead of just one donation page, you could recruit a large group of volunteers and supporters to create their own individual donation pages with all the proceeds going to your central campaign goal.
There are a couple of things you can do to make sure your peer-to-peer fundraiser goes smoothly:
Allow volunteers to personalize each donation page

to the individual supporter so that their own social network of friends and family will feel like they are helping someone they know.

Consider planning an event to host

for your volunteers. It'll help promote your fundraiser and also thank your volunteers with something fun.

Offer incentives or prizes to your fundraisers.

You can give something special to your top volunteer in order to encourage them to fundraise more.
Peer-to-peer fundraising is a great way to attract new donors and spread your cause. Adding donors to your donor database is always smart and will widen your reach for future crowdfunding campaigns!

Personal crowdfunding
Crowdfunding isn't just for nonprofits. As an individual, you can start a crowdfunding campaign to help raise money for just about anything that's important to you. 
With the internet, you never know who might want to help when you put your cause out there. To get started, you'll learn about how to start crowdfunding, the reasons you might crowdfund, and how you can reach out to your personal network.
How to start crowdfunding
Crowdfunding can be scary or intimidating if you don't have a large organization or name brand backing you up. How are you supposed to go about this when you're just one person? 
Make sure your cause has some legitimacy.

You shouldn't be trying to crowdfund if you don't have a very specific cause, project, or need that will motivate others. You need to have a compelling reason to get people to be interested enough to donate money. 

Set a deadline for your crowdfunding.

Let your circle of support know that you need to raise a certain amount by a certain date. This will let them know how urgent your project is and urge them to donate.

Develop a story.

Turn your cause into a story with some emotional depth. Let your friends and family know how their donation will add to your journey. Your audience and supporters already care about you, so remind them how they can help.

Post updates with photos and videos.

Your social network is going to want to know how their donations are affecting you, so they'll definitely appreciate personalized updates with your face in them!

Proactively market your campaign. Crowdfunding depends heavily on your marketing. Whether you promote your campaign using Google Ads or social media, it's important to get your campaign in front of donors.
Starting a crowdfunding campaign is not that hard; you'll just have to make sure your cause is worth supporting. A bad idea will not get much money, and some crowdfunding platforms might not even accept them. 
Read on to find out more about what makes or breaks a crowdfunding idea.
What kind of personal campaigns need crowdfunding?
If you're thinking about starting a personal crowdfunding campaign, you should make sure that what you're trying to raise money for will attract the kind of support you need. It might be hard to tell what might or  might not garner a lot of donations, but here are some general reasons people decide to crowdfund: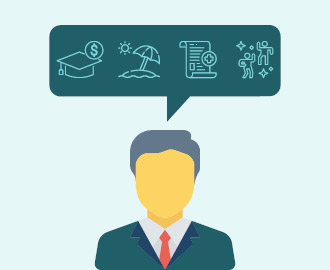 If you're trying to raise money that contributes to your future,

like a college fund or a moving-out fund.

If you're trying to raise money to go abroad,

like study-abroad trips, mission trips, and vacations.

If you're trying to raise money for a medical reason

, whether it is for yourself or someone else.

If you're trying to raise money for a cause that you personally believe in

, like fixing something in your town. 

If you're an entrepreneur or a start-up

and are trying to fund the release of a new product.
Always try to avoid sounding like you're simply asking for money for no reason. If you're having trouble giving your crowdfunding idea a compelling twist, just try and connect it to how it will help you personally.
Utilizing your own personal network  
Starting a personal crowdfunding campaign is all about leaning on your family and friends. Without the wider audience of a nonprofit, you really need to leverage your already established relationships. Because these people already know you, you have a leg up in giving your fundraiser emotional appeal.
Here are some general tricks to keep in mind to make the most of your personal network:
Post personalized the updates of yourself

on your crowdfunding campaign page. Keep your friends and family in the loop about how your journey is coming along. They'll be even more interested and excited because they know you.

Get your closest friends and family to share your crowdfunding page

on their social media profiles. You probably have at least a couple of people who are willing to do this for you, so take advantage of this easy way to get more eyes on your campaign.

Thank your donors.

These are people who are helping you, and they probably all know and care about you, too! Make sure to thank your donors and show your appreciation for them, whether you give them a shout-out in a video or send them a nice email, saying thank you goes a long way.
Just because you are trying to raise money by yourself doesn't mean you are starting with nothing. Don't forget to reach out to those who already care for you.

Crowdfunding marketing tips + strategies
A successful crowdfunding campaign all depends on how far-reaching your social network is. That is exactly why developing a smart marketing strategy is so important. From utilizing social media to refining how you explain your cause to keeping your updates personal, here are the top tips you can use to expand your network and attract new donors.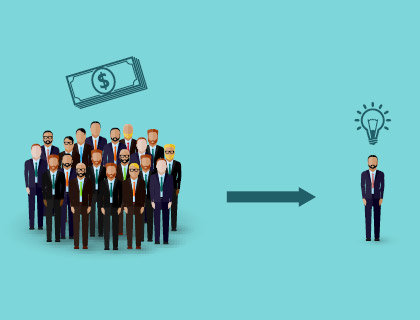 Crowdfunding marketing tip 1: Social media 
This may seem obvious, as a lot of crowdfunding campaigns are discovered and shared through Facebook or Twitter, but there are some things about social media and crowdfunding that you might not know.
Launching your crowdfunding campaign on social media can help your project go viral. Because social media is all about interacting online, encourage your circle of friends and family to share your crowdfunding donation page. 
There are some crowdfunding tools that have impressive social media integrations that can help you increase your page views. You should look for tools that can:
Embed directly onto your social media profiles.

This makes it easy to donate while also inspiring anyone who stumbles upon your profile.

Update multiple social media accounts at once.

It might be hard to update all your accounts, but there are tools you can use to send posts and blasts across each platform. There are also tools you can use to time when posts are made.
Don't miss out on developing your social media strategy. It can make or break your crowdfunding attempts.
Crowdfunding marketing tip 2: Google Ads
Social media is the cornerstone of any crowdfunding campaign due to its sharing functionality. However, you can't ignore the immense power of Google!
From your website to your campaign page, ranking on Google allows you to connect with prospects who are ready to support your mission.
You can create ads that target keywords related to your mission and its campaign. Best of all, Google empowers nonprofits to leverage their paid advertising platform for free. Approved applicants receive up to $10,000 each month to spend on Google Ads.
Note that Google limits who's eligible and what content you can promote through the program. For example, only nonprofits are eligible, and the content you promote must be hosted on your own domain. So, you can't advertise your GoFundMe page through the Google Grants program. However, you can promote a campaign page on your website that links to your external campaign page.
We suggest working with a Google Grants agency to determine your eligibility and create winning ads for your crowdfunding campaign! These experts know how to find the keywords your supporters are searching on Google, so you can make the most of your marketing budget.
Crowdfunding marketing tip 3: Offer incentives
Sometimes your donors and supporters just need a little push. You can offer small incentives every time someone donates a certain amount or every time you reach a fundraising goal. This will keep your audience engaged and invested in your cause. 
Here are some examples:
If a donor gives a certain amount, you will do something in return. For example, if they donate $5, you can them something related to your project. Say you're trying to raise money for an art class and you start a crowdfunding campaign. Each time someone donates you can offer incentives like sending them a small sketch. Bigger donations can get more elaborate gifts!

Every time you hit a fundraising goal, you can do "challenges" and film them to keep your donors invested. It can be a fun way to get people to donate as you'll be entertaining them while also collecting donations.

You can plan a big event for your donors and supporters if your fundraiser hits its goal. This can be a fun way to celebrate and show donor appreciation. 
Incentives are always a great way to keep donors engaged! Get creative and think of something fun that relates to your project.
Crowdfunding marketing tip 4: Visual storytelling
Internet technology has made it easier than ever to tell engaging stories with pictures and videos to capture people's attention. There's something about seeing stimulating images and hearing a catchy tune that makes videos such a huge part of the internet today. 
In order to keep your donors and supporters invested in your crowdfunding campaign's journey, remember to post visual updates. 
You can also incorporate visual storytelling when you launch your campaign. An emotional viral video going around explaining your mission and cause is an effective way to spread the word and gain support. 
Crowdfunding marketing tip 5: Keep it personal
Crowdfunding campaigns are all about leveraging your social networks in order to raise money and spread awareness of a cause. But, everyone also likes to feel special. Try to keep your correspondence with donors and supporters as personal as possible. If you are reaching out to someone asking for help, don't do it in a mass email blast. 
Here are some common things to keep in mind:
Cater your messages to that individual person.

Just using their first name can go a long way.

Remember to thank your donors as well

. Let them know how their individual donation has helped advance your cause or project.

Reach out to close friends and family first.

They'll be the ones who are more likely to help you and get the ball rolling.
The updates you post should also be very specific to you and your unique goal or cause. No one who is supporting you is going to care that much about what is happening elsewhere. Keep sharing how this cause is affecting you directly. This will encourage people to continue helping.
Crowdfunding marketing tip 6: Initiate contact.
In order to launch your crowdfunding fundraiser, you have to make the first move. 
You can't just expect people to magically find your event page and automatically feel inclined to donate. It's smart to initiate contact in order to set yourself up for success and get some energy into your campaign. 
If you're a nonprofit, you can initiate contact by reaching out to donors with whom you've already developed strong relationships. These people already know and trust your cause, so they're a safe bet if you don't know who to ask first. If you're an individual and don't have a group of "close donors," ask your friends and family! 
For both nonprofits and individuals, you can start your contact with an email or direct mail so it is not as public as social media. Your supporters will also feel special and empowered if you contact them personally, so make sure you don't skip this step. 
Though all of these marketing tips are useful, you should obviously pick the ones that are most relevant to you as a nonprofit or an individual. Each crowdfunding campaign is different, so the way you plan and execute them should be different as well. Good luck!
---
Raise money fast and start crowdfunding today! If you want to learn more, check out these helpful Crowd101 certified guides: