School Fundraising Ideas: 22 Ideas to Support Your Students
The kids and teens in your schools deserve to have additional opportunities for enrichment and excitement outside of the classroom. This is a simple fact that all educators agree on. But the reality of implementing extracurricular programs and activities in which students can become involved is not so simple.
Every program, activity, or event that your school organizes and executes requires additional time and resources that can be very costly for your school. But don't get discouraged!
There are plenty of easy, fun, and unique school fundraising ideas that you can implement to help support the programs that your students love and look forward to. Your school is sure to raise enough money to create an excellent extracurricular calendar for all students when you choose a fundraising idea from one of the following categories:
When you execute one of the following fundraising ideas for schools you will be one step closer to providing your students with the opportunities they need to thrive. Let's dive in!

Our #1 Idea: Crowdfunding Sites for Schools
The best fundraising idea for schools is crowdfunding, hands down. This is an easy way to raise money and awareness for your school online. The process is simple:
Step 1:

Your school picks its preferred crowdfunding platform.

Step 2:

Set up your campaign and set your goals.

Step 3:

Promote your campaign on your website and social media.

Step 4:

Keep an eye on your campaign's progress and adjust your strategy as needed.

Step 5:

Thank each supporter for their donations and encourage them to share your campaign with their social networks.
If you are new to the idea of crowdfunding and don't know which crowdfunding site for schools is best for you, here are some of the best options:

Fundly. Fundly is a favorite among schools for its social sharing capabilities.  This platform stresses the importance of storytelling, both visually and through frequently posted updates, in a successful crowdfunding campaign. With a blog-like feel, you can easily keep your friends and family informed and rake in more donations in no time!

Bonfire. Bonfire is a popular crowdfunding platform because it allows you to provide something to your supporters in return for their donation. Bonfire is a t-shirt design platform that allows you to create custom t-shirts for your school and sell them to your students and community members. This will not only raise money for your school, but everyone wearing your shirts will also be promoting your school's programs and activities!

Donate Kindly. Donate Kindly is a free year-round giving tool specifically designed with schools in mind. You can easily set up a crowdfunding campaign that can be seamlessly incorporated into your website or promoted on social media. This platform is effective because the crowdfunding campaign links will then take individuals to the donation tools hosted on your own website rather than to a third-party site.

DonorsChoose. DonorsChoose allows teachers and public schools to create crowdfunding campaigns to money for school necessities, such as educational supplies, equipment, and any other materials needed to run their classrooms. Individuals can donate toward the purchase of a specific item that DonorsChoose will then purchase and send directly to the school.

Deposit a Gift. Deposit a Gift boasts its ability to be personalized for your specific school. With plenty of fonts, colors, and backgrounds, you can design your webpage to be unique and exciting—increasing the likelihood that your campaign catches someone's eye and inspires them to donate!
These crowdfunding sites for schools will help you seamlessly integrate crowdfunding into your school's fundraising strategy without adding a ton of extra stress or work for your administrative team. However, no matter which fundraising idea you choose, find out if your school is eligible for matching gifts and promote it to your supporters. Matching gift programs tap into corporate philanthropy and can effectively double any donation made by an eligible individual to your school. This will enhance your school's ability to engage its students and continue offering the programs and activities they love. 

Other Favorite Fundraising Ideas for Schools

Matching Gifts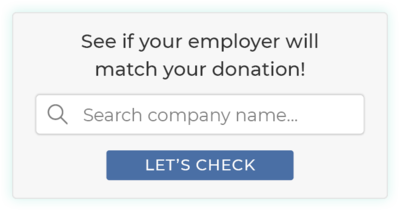 Cost: Free if you do it yourself | $$ if you use matching gift software to significantly grow your matching gift revenue
Level of difficulty: ⚫
Potential: +++
Regardless of the type of fundraiser your school is running, there's a great way to bring in even more money: matching gifts!
Corporate matching gifts can make donations to your school go twice as far. When a parent or other community member donates to your school, all they need to do is check to see if their employer offers a matching gift program. If they do, your school donors can submit a request to have their donation doubled.
Here's how matching gifts work:
An individual donates to your school.
The individual looks up their eligibility for a corporate matching gift, either on their own or through a matching gift search tool.
The individual submits a matching gift request to their employer.
The employer verifies the donation with your school.
The employer matches the donation amount.
It's a simple process, but many donors overlook it!
Two Options for Your School: Which Should You Choose?
There are two options your school can choose from when it comes to matching gifts:
Do It Yourself
If you prefer, your school can promote matching gifts on its own. Here are a few ways you can encourage donors to double check their matching gift eligibility:
Social media posts
Information on your website
Email outreach
While the do-it-yourself method can be effective, sometimes a company's matching gift policy isn't clear to its employees, which can still prevent matching gift requests from being submitted.
Matching Gift Software
Matching gift software like Double the Donation provides your school with tools that streamline the matching gift submission process. Through an embeddable search tool, donors can type in the name of their company, and their employer's guidelines will populate right away. They can then access the forms needed to submit their matching gift request. Double the Donation also offers a matching gift automation platform, which can bring in even more revenue.
You can (and should!) still use social media, your website, and email outreach in conjunction with matching gift software. The results will be worth it.
Not sure about which matching gift solution to use? We did the work for you! Check out our reviews of HEPdata matching gift software, Amply matching gift software, and Double the Donation's 360MatchPro matching gift software.
Matching gifts are a wonderful way to get even more donations without asking parents to reach back into their own pockets.

Running Shoe Drive Fundraiser
Cost: Free to $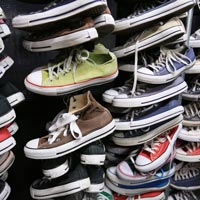 Level of difficulty: ⚫
Potential: +++
A running shoe drive fundraiser is the perfect addition to any of your school's athletic events. Sneakers4Funds, a running shoe drive fundraising company, can help you easily accomplish this fundraiser.  The process is simple:
Step 1:

Collect gently worn, used, and new running shoes from students, parents, faculty, and community members.

Step 2:

Fill a pre-paid shipping bag provided by Sneakers4Funds with 10-15 pairs of sneakers.

Step 3:

Ship the shoes from your nearest UPS location to the Sneakers4Funds warehouse.

Step 4:

Enjoy your check!




This fundraising idea can easily be included in any fundraising event. Consider hosting a running shoe drive at one of your football or basketball games. But, make sure to promote the event in your wider community—a running shoe drive will not only raise money for your school, but it will also bring more people to your school's important events.
Walk-a-thon
Cost: Free to $
Level of difficulty: ⚫⚫
Potential: +++
A walk-a-thon is perhaps the most popular fundraising event idea for schools because it is so easy and fun for all involved. Walk-a-thons are a great way to get all members of your school to participate in raising funds for your school.
When you use a tool like 99Pledges, students, teachers, faculty, and any other interested community member can create and share their customized fundraising page asking for pledges or donations for their part in your walk-a-thon. Friends and family members can contribute to their campaign no matter where they are located. The social aspect of this fundraiser will increase your school's fundraising capacity and help you hit your fundraising goals.

Charity Auction
Cost: $$
Level of difficulty: ⚫⚫⚫
Potential: +++

If your school wants to host an event that both parents and kids will love, consider hosting an auction with items that everyone will enjoy. While this fundraising idea takes a little more effort to execute, with the help of the OneCause school auction guide you will easily be able to facilitate an excellent auction and reap the rewards for your school.

To appeal to your students, consider auctioning items like:
A get out of homework free pass.

A casual dress pass.

An extra 30 minutes of recess.
While students will clamor over those ideas, you should also offer options for parents and teachers that will likely bring in the majority of your profit. These may include:
A spa package.

A meal in a nice restaurant.

A weekend trip.
With this fundraising idea, your school can host a fun event for all ages while raking in more funds for all your favorite programs.

Diorama Contest
Cost: Free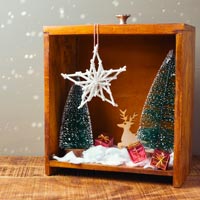 Level of difficulty: ⚫
Potential: ++
Let your students get creative with this fundraising idea for schools! Each class in your school can create a diorama depicting a topic they have learned about over the course of the year. You can then host an event where parents, friends, and community members can come and vote for their favorites.
This is a great way to show people what your students have learned while also encouraging them to be creative in their interpretations. You can raise money at this event by:
Charging an admission fee.

Selling concessions.

Allowing people to cast votes by donating a dollar to their favorite diorama.
Parents will love seeing the hard work of their kids, and the students will be excited to root for their own diorama—which may, in turn, wind up encouraging more donations!

School Calendar
Cost: $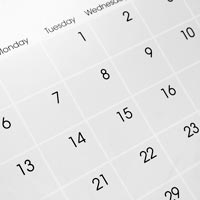 Level of difficulty: ⚫⚫
Potential: +++
A fun twist on a school yearbook, try creating and selling a school calendar that depicts the highlights of your school year! Each month can be a collage of pictures that depicts as many students as possible. Students will love seeing their pictures included on the calendar and parents will definitely want to purchase it as a keepsake.
Depending on your school's grade level, the events you choose to include may differ but some examples include:
The school dance (e.g. Homecoming, Prom, Sadie Hawkins, Decade Dance, etc.).

Field day.

School plays.

Choral and band concerts.

Sporting events.  
This fundraiser will capture important moments and allow parents and students a chance to cherish those moments for the next calendar year!

Service Day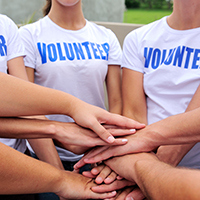 Cost: Free
Level of difficulty: ⚫⚫
Potential: ++
For older students in high school and even college, consider hosting a Service Day where people and organizations in the community can hire students to do a job for them. Then, the students will complete the job in exchange for a donation to the school. Some job ideas can include:
Yard work

Dog walking

Painting

Babysitting
On the day of the event, divide your students into groups and send them to the job most suited to their skills and interests. Or, invite them to sign up beforehand for specific jobs. Either way, the students will do a service to their community, and your school will earn some important funding!

Bake-Off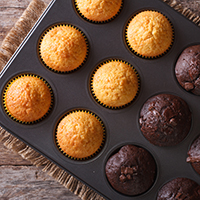 Cost: $
Level of difficulty: ⚫⚫
Potential: ++
Looking to bring in more money for your school? The bake-off is a classic school fundraising idea for a reason. Encourage students and parents to sign up and bring in their home-baked goods on the day of the event. Then, bring in community members (or even a well-known local chef!) to judge the event and choose the winners. 
Sell tickets to the event so everyone can try the competing foods, and offer additional baked goods for sale during the tasting.

Field Day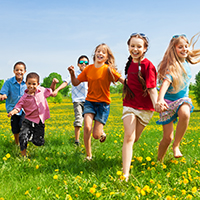 Cost: $$
Level of difficulty: ⚫⚫
Potential: ++
One of the most engaging school fundraising ideas to consider is a field day. Host it at your school on a Saturday so both students and parents can attend. Charge a participation fee and then let the community take part in face painting, games, races, and other fun activities.
Encourage parents and other community members to volunteer their time to help out with the event. If you host field days several times a year, check and see if your volunteers are eligible for volunteer grants from their employers. This means you'll bring in more money in exchange for the time they commit!

Unique School Fundraisers

Viral Video Challenge
Cost: Free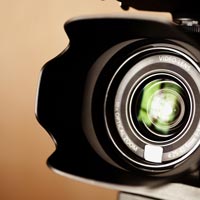 Level of difficulty: ⚫
Potential: +++
Many people don't realize how that schools rely on supplemental funds from fundraising campaigns to produce the programs and activities that students enjoy. This fundraising idea aims at correcting this problem. Recruit interested students and teachers to help you brainstorm some fun ideas for a school promotional video.
The participants can write a script, film and edit the piece, and promote it in your community. If your school has a film club, this might be the perfect chance to include them in your fundraising. Share the video as much as possible on your social media pages and encourage students, parents, and teachers to do the same.
Don't forget to include in the video any important information about how they can donate to your school or become involved in your upcoming fundraising events.

Character Day
Cost: Free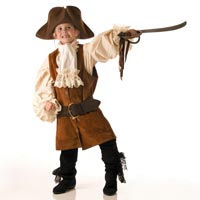 Level of difficulty: ⚫
Potential: ++
If you are like most schools, you have a dress code policy that forbids distracting clothing. However, this fundraising idea for schools gives your students the chance to break this rule for one day only. Allow your students to purchase a dress code pass for a school-wide character day.
Your students can dress up as their favorite characters from books, movies, tv shows, comics, etc. Students will love the chance to dress up as their favorite character and as an extra incentive, you can allow students to enter into a costume contest where people can vote for the best/most accurate character costume.
Trivia Competition
Cost: Free
Level of difficulty: ⚫
Potential: ++
Everyone loves showing off the random, obscure knowledge they have learned over the years. This idea allows students to enter into a trivia competition that can put their knowledge to the test. This school fundraising idea is best for middle and high school students.
Organize participants into teams and have a staff member prompting them with questions. Allow the team to ring in with buzzers, perhaps borrowed from your school's quiz bowl team. Your staff can sell tickets to view the competition as well as require an entrance fee from all competing teams to boost your funds!

Worm Charming
Cost: Free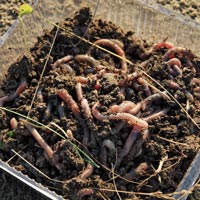 Level of difficulty: ⚫⚫
Potential: ++
This idea may sound strange, but that's exactly why students will love it! How many people can say they have been worm charming, or worm grunting, in their lives? All you need is a little plot of land and some garden forks.
Divide up the plot of land into equal segments and sell these squares to students, families, classes, etc. The participants will strike the ground with the garden forks, the vibrations from which will cause worms to come to the surface. The goal is to see who can collect the most works in a specific amount of time. The absurd nature of this challenge is sure to bring curious individuals to the forefront to see who will become the worm charming champion.

Principal Challenge
Cost: Free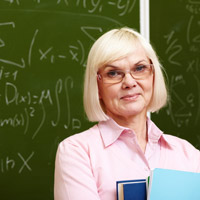 Level of difficulty: ⚫
Potential: +++
What student hasn't wanted to dare their principal to do something wacky and funny? This school fundraising idea will allow your school's principal to engage better with the students while completing their challenge. The principal and school staff should come up with some fun challenges that the principal can complete—all ideas should be approved by the principal, of course! These challenges can include:
Shaving your head.

Coloring your hair.

Getting pied in the face.
The student body can then donate money to vote for the challenge they want the principal to actually do and the idea with the most money must be completed within a week. This fundraising idea is a great opportunity for the principal to demonstrate how much they care for their school by helping your fundraising campaign!

Clown Show
Cost: Free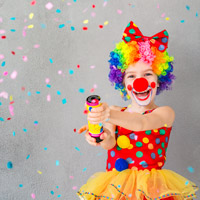 Level of difficulty: ⚫
Potential: +++
For years, clowns have attended children's birthday parties and entertained young children, but now it is time for the kids to take the reigns. Host a clown show at your school that allows students to perform as clowns for an audience and panel of judges which will decide who was the best clown.
Encourage your students to embrace the various types of clowns (i.e. happy clown, angry clown, sad clown) and entertain their fellow classmates, parents, and teachers. You can sell admission tickets for this and open it up to the wider community because this is something people are going to want to see!

Screens Off Challenge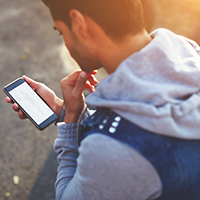 Cost: Free
Level of difficulty: ⚫⚫
Potential: ++
While many students might be reluctant to spend time away from their smartphones and computers, a good challenge could encourage them to try! The Screens Off Challenge sponsors students for the time they spend away from their devices. It's also an excellent way to get students to spend more time doing other activities.
This is an easy school fundraising idea to organize, and doesn't cost a thing. Encourage some friendly competition between students to see who can go the longest without staring at a screen!

Easy and Cheap School Fundraising Ideas

Casual Friday
Cost: Free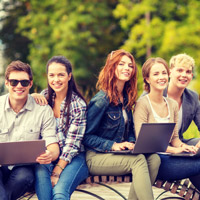 Level of difficulty: ⚫
Potential: +++
Most students who have to wear uniforms wind up resenting them at some point—those of us who went to private schools can attest to this—so you should give your students an opportunity to dress casually for a day. All you need to do is sell a pass, wristband, or sticker that people can have on themselves to indicate they are able to dress down!
Clothes and jewelry are how we express ourselves and are an important aspect of how we view ourselves in relation to the world. Students and teachers will jump at the chance to get out of their uniforms and formal dress for a day and show off their fashionable selves!

Jellybean Jar
Cost: Free to $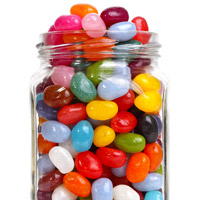 Level of difficulty: ⚫
Potential: ++
A tried-and-true fundraising method, a jellybean jar guessing game is guaranteed to bring in extra funds to your school! The premise is simple—all you need to do is fill a jar with jelly beans and allow people to pay to guess the number of candies in the jar.
While this may seem like an uninspiring fundraiser, competition can get heated as people attempt to guess the number of jelly beans in the jar. To create additional excitement, host an event to reveal the count, but make sure to accept last minute guesses to ensure everyone has had the opportunity to participate in your fundraiser! Don't forget to have a small prize for the winner!

Movie Night
Cost: Free to $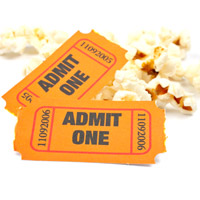 Level of difficulty: ⚫⚫
Potential: ++
Give your students a chance to see a fun movie with their friends, all while raising money for their school! Most people adore going to the movies. From eating popcorn to drinking slushies out of giant cups to seeing a new movie, kids and teens are always eager to participate in a movie-going experience.
Host a movie night in your gym or theater where students can purchase movie tickets and concessions. As an extra fundraising bonus, you can allow your students to cast votes for which movie they would like to see by donating a dollar to their favorite choice!

Penny War
Cost: Free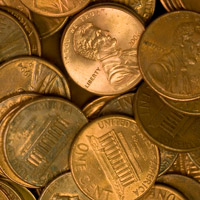 Level of difficulty: ⚫
Potential: +++
In the true spirit of friendly competition, this school fundraising idea pits classes against each other to see who can collect the most pennies. However, there is a twist. Students can put dollar bills into the penny buckets of other classes to subtract from their total. This means the class has to donate a hundred pennies just to catch up to their previous total!
Pennies may not seem like much, but trust me when I tell you that they can really add up! Students—and teachers—have the tendency to get quite invested in the outcome, especially if you offer a prize to the winning class! Consider offering a pizza party or extra recess for students if they raise the most money.

Free Throw Challenge
Cost: Free to $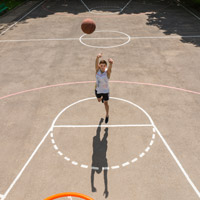 Level of difficulty: ⚫
Potential: +++
Despite the name, this fundraising idea is not limited to basketball players and sports enthusiasts. Everyone can have a chance to participate in this competition and be crowned the free throw champion.
Each student, teacher, and faculty member at your school should have to opportunity to enter your free throw competition, for a small fee. Participants can then take turns to see how many free throws they are able to make in a row. The individual who can complete the most consecutive, successful free throws wins! No matter who wins, your school will have raised a considerable amount of money!
---
Sometimes it can seem as though you will never be able to raise the proper amount of funds you need to support the programs, events, and activities that your students deserve. However, with these amazing fundraising ideas for schools, you will surely be able to raise more funds and keep providing your students with the additional enrichment that they need.
---
Additional Resources for School Fundraising Ideas
https://www.crowd101.com/wp-content/uploads/2015/10/School-Fundraising-Ideas-Feature.jpg
300
870
Joseph
https://www.crowd101.com/wp-content/uploads/2020/09/Crowd101-logo.svg
Joseph
2015-10-26 09:33:41
2021-01-25 16:23:50
School Fundraising Ideas: 22 Ideas to Support Your Students