We feature some of the best and most creative projects with great ideas on crowdfunding marketing and promotion. Check out the crowdfunding campaign reviews or add a review of your campaign.
Crowdfunding has opened up a new world of small business funding and fundraising but it's not easy. Check out these campaign reviews for some great projects and ideas on crowdfunding marketing. I talk to campaigns constantly about their fundraising ideas and crowdfunding promotion. The campaigns below have offered their experience so your campaign will be a success.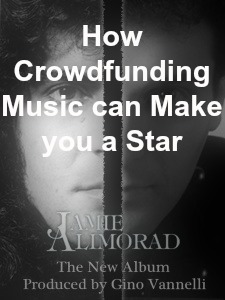 Rockstar Jamie Alimorad provides one of the best campaign reviews yet with some great insight into what has made his crowdfunding music campaign a success. Jamie is really bringing in his network of fans to produce a third album with a legendary producer.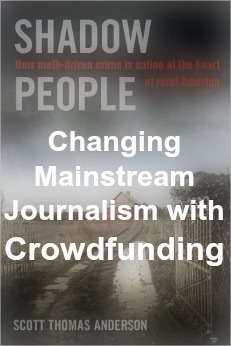 Scott Anderson is completing his second Kickstarter campaign, The Cutting Four-piece using the information he learned from a previous campaign. The book is a hard-hitting look about the link between prison culture, overcrowding and crime on the streets. The campaign really shows how crowdfunding is helping to change journalism by severing the dependence of journalists and writers on editors.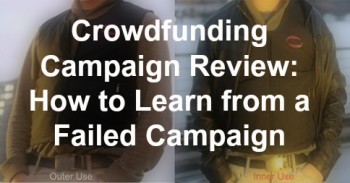 Sarah Mensah is the co-founder of Copertura Label and an Indiegogo campaign for the Heated Vest, an innovative vest with six adjustable heating pads that can be under regular clothes or as a traditional vest. Sarah talks about a previous campaign that failed to meet its goal and how she learned from mistakes made. The post offers some great ideas on choosing the right crowdfunding platform and promoting your campaign through conferences.
A successful crowdfunding campaign means reaching out to the real 'crowd' in social media. Updating your message a few times each day on multiple social networks can seem impossible without a good social media management tool like Hootsuite
. The site allows you to link and manage all your social media messaging from one page. You can even reply to comments and schedule messages in advance from the site.
Sign up for a free 30-day trial of Hootsuite Pro.
Still not sure how crowdfunding can work for you? Check out this free crowd funding webinar! We've also posted a massive reference list of 33 crowdfunding experts and their top tips to boost your fundraising ideas and crowd campaigns.
Successfully Funded Crowdfunding Projects!
Check out projects that were featured on our blog and successfully met their target. To date, 100% of the projects we've reviewed on the site have been successfully funded.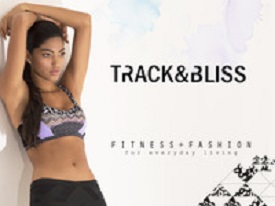 Luciana Scarabello of NBC's Fashion Star merges fitness with fashion to create a new stylish activewear line with her Track and Bliss campaign. Through her campaign, she's pre-selling items from the Spring 2015 collection at a discounted price to raise money for Track & Bliss's first production. Reached funding goal with $20,090 and 84 backers.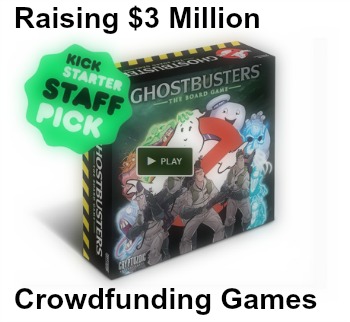 Want to beat your crowdfunding goal by 600%? Who ya gonna call?  The team at Cryptozoic Entertainment is back with their second campaign crowdfunding games and looking to build on previous success. Great example of how to use stretch goals and add-on rewards to really beat your funding goal. Reached funding goal with $1.54 million and 8,394 backers!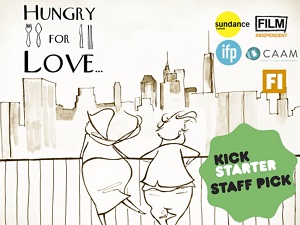 Currently on the Sundance curated Kickstarter page is Hungry for Love, a culinary love story directed by Justin Ambrosino. I interviewed the film's producer, Soojin Chung, about how they were using crowdfunding to help draw top quality talent for the film. Reached funding goal with $60,642 and 492 backers.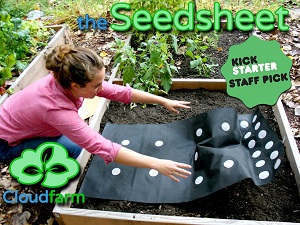 Crowdfunding an agriculture project. Cam MacKugler revealed some great tips on how to build community in your campaign and his inspiration for a seedsheet and custom agriculture solution for everyone. Reached funding goal with $30,664 and 325 backers.
One of the toughest parts of crowdfunding is deciding what kind of rewards you can offer to persuade supporters. Anypromo.com
is America's leader in promotional products and offers discounts for bulk purchases. Get branded merchandise and a 110% price match guarantee on all orders.
100% Worry Free – Shop AnyPromo.com for Promotional products. 110% Price Match, 30-Day Returns, 2-Hour Proofs and 1-Hour Response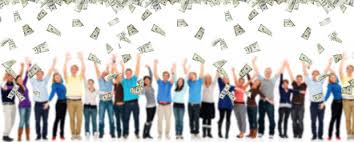 Jake Matthews closed his second successful crowdfunding campaign for Change-Magazine, a student magazine that promotes intercollegiate discourse on social and political issues. In our post, Jake shared a lot of the things he learned from the first campaign and how he used crowdfunding for more than just raising money. Reached funding goal with $709 and 22 backers.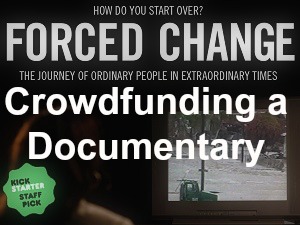 Rennik is managing one of the best run crowdfunding campaigns I've seen with a great video that really makes use of sight and script. His Forced Change Kickstarter campaign is for a feature documentary on which he's already spent 10 years producing. Reached funding goal with $34,547 and 313 backers.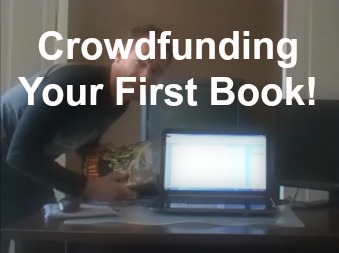 Liam combines his three great interests; superhero comics, sci-fi and making a fool of himself in his Kickstarter campaign for the first book in his series: In a Galaxy Far, Far Awry: A Superhero Comedy. He shares the six steps he went through in crowdfunding including researching other projects and outreach. Reached funding goal with $2,834 and 55 backers.
Documentary film-making is one of the biggest beneficiaries of the crowdfunding movement. This documentary crowdfunding campaign showed great use of an existing journalist network and just how far it can go. Reached funding goal with $85,870 and 1,222 backers.
 Don't pay for crowdfunding promotion services until you read these posts!
I've highlighted some of the scams in crowdfunding promotion services and what to look for in crowdfunding marketing. Before you do anything, take a look at these posts to see how other campaigns and fundraising projects have approached crowdfunding marketing and services.
Once you're ready to start crowdfunding, check out this ultimate list of crowdfunding and fundraising websites.
Have a project you want featured? Send me an email and I will look through your profile. If it meets my criteria, you could get featured on this page where your project will be seen by thousands of investors and backers visiting the site.