Quick Fundraising Ideas that Work! [Updated for 2022]
Too often, fundraising campaigns struggle to gain momentum and fizzle out into obscurity. The best solution? Incorporate some quick fundraising ideas into your strategy to raise awareness and boost the visibility of your project.
If your team takes the time to plan a few extra quick fundraising ideas, you will invariably see better results in your fundraising campaigns simply because you're engaging more people, in more ways.
However, we know that not all fast fundraising ideas are going to work for everyone who tries them, so you should pick the idea that will work best for your specific organization or project.
To help you make this decision, we have curated a list of the best quick fundraising ideas, updated for 2022, that fall into the following categories:  
With one of these fundraising ideas, you'll be seeing the results you want in your fundraising campaign in no time!


Marketing Your Fundraising Ideas
No matter what quick fundraising idea your team agrees on, you'll need to market your campaign if you want to build awareness for it.
As you go through each of our recommended fundraising ideas, consider which marketing strategies would be most effective for your team. Are you catering to a local or global audience? Is your campaign targeted toward specific age groups or other demographics? A few proven ways you can market your campaigns include:
Post fundraising flyers on community bulletin boards
Include information about your fundraiser in your email newsletter
Post announcements on social media
Publish ads in your local newspaper
Post about your campaign on your website's blog
Mail fundraising pamphlets
Note that it's not enough to write a few details on some flyers and post them around town. Instead, you'll want to invest time into the format of your marketing materials. That includes thinking critically about the fonts, graphics, and layout of your flyers and other materials.
Think about it this way: you're staring at a community billboard. Your eye is much more likely to be drawn to a colorful, artistically designed flyer that features striking graphics and bold fonts rather than a white piece of paper with some information scratched on it in black ink. Take this example designed by Kwala's graphic design team for example: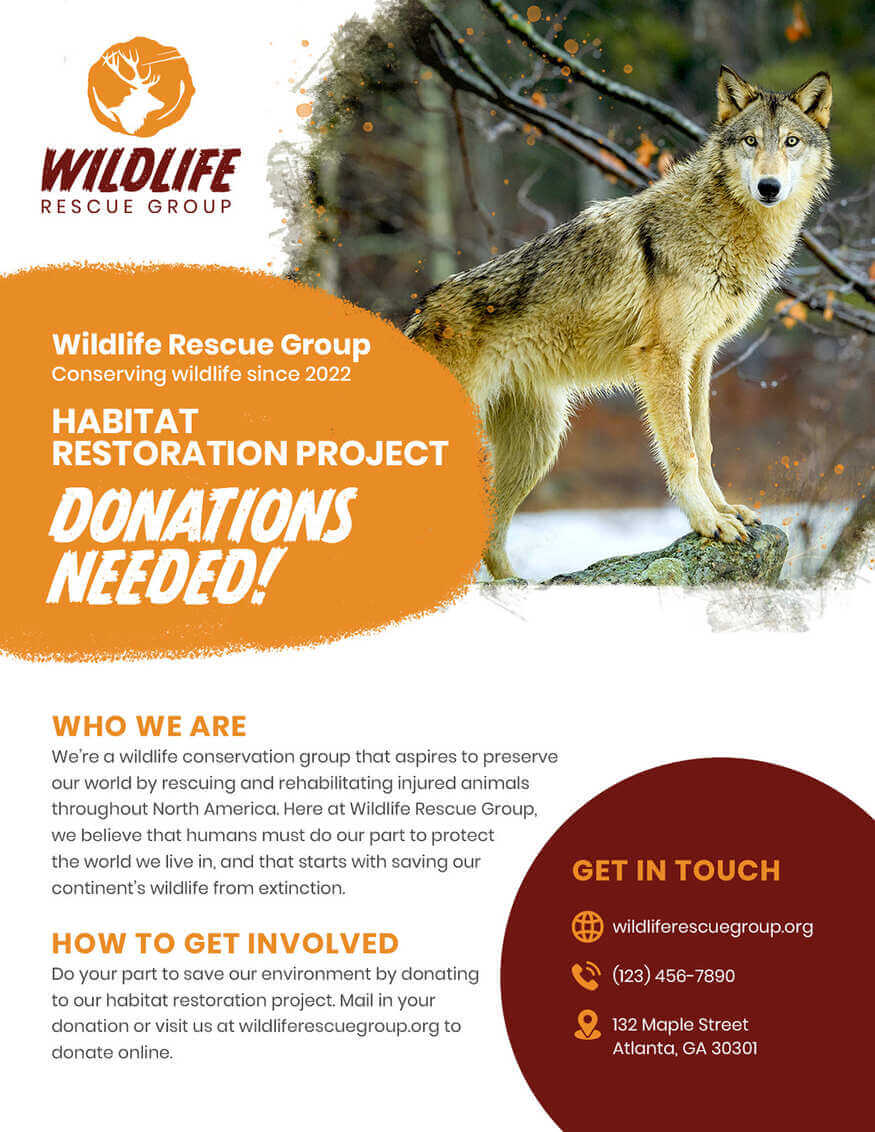 Well-designed marketing materials like this one communicate that your campaign is trustworthy and run by people who care enough about it to put time into their designs.
Working with a Graphic Designer
Especially if you're on a tight timeline, you won't have the time to create high-quality marketing collateral yourself. Instead, your best bet is to turn to an expert graphic designer. You'll simply let them know the types of marketing materials you'd like (e.g. fundraising flyers, postcards, and so on), provide them with the details you'd like included, and share any brand guidelines you have.
Note that those who work in the mission-driven space understand how to capture the cause behind your fundraiser through graphic design, unlike generic providers. That's why we recommend Kwala! They work exclusively with nonprofits to create both web and print collateral for their missions.
They offer plenty of design services to fill all of your graphic design needs for your upcoming campaign, whether you need fundraising flyers, direct mail appeals, social media graphics, or other marketing materials. Not to mention, they offer unlimited revisions. They'll keep designing until you receive exactly what your team wants!

Our #1 quick fundraising idea: Crowdfunding
Crowdfunding allows you to raise money by recruiting members of your community. Individuals then use their personal networks to promote your organization and raise funds for your cause.
This idea extends the opportunity for fundraising to not only your organization's fundraising team, but to your community as a whole—people will be much more willing to donate to a cause if their friends and loved ones have suggested it!
Crowdfunding can be accomplished in many ways, but the best way to get supporters fast are by offering something in exchange for their support or by fully utilizing social sharing.

Crowdfunding by selling custom t-shirts.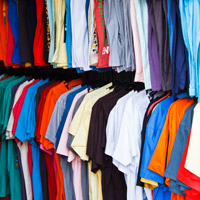 Cost: Free
Level of difficulty: ⚫
Potential: +++
You will be hard pressed to find someone who doesn't like free stuff. Essentially, crowdfunding by selling t-shirts allows your supporters to donate by purchasing a custom-designed t-shirt. Using the right platform means your organization receives 100% of the campaign profits.
When you use a custom t-shirt company, like Bonfire, the process is simple:
Design or upload a design for your shirts.

Set a goal and timeline for your t-shirt crowdfunding campaign.

Promote and sell your shirts by spreading the word on social media.

The shirts are shipped directly to your supporters.

You get paid!
Your supporters will love the chance to sport a custom t-shirt that promotes the good work that your organization does. Make sure to create a well-designed and branded t-shirt that people will still want to wear!
This form of crowdfunding lets your organization offer a physical item in return for an individual's support. This will greatly increase the chances that your fundraiser can raise some quick cash!

Crowdfunding with social sharing.
Cost: Free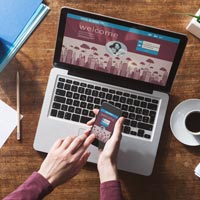 Level of difficulty: ⚫
Potential: +++
Even if your nonprofit does not have a social media expert, you should not shy away from this key component of crowdfunding. In order to be successful, your campaign needs a certain media presence—after all, no one can donate to a campaign they don't know exists!

Tools like Fundly will help your organization raise money for all of its needs! This quick fundraising idea allows you to tell people the story of your organization and the cause it supports so you can better connect with donors.
With the full force of social media platforms behind you, you can create a larger network of supporters quickly.
Make sure to maintain your campaign with regular posts with updates, images, and videos about your organization's progress. You should share:
What your campaign supports

Why your campaign is important

Your campaign's immediate goals
With the full force of social media platforms behind you, you can create a larger network of supporters quickly.

Quick Fundraising Ideas for Nonprofits

Matching Gifts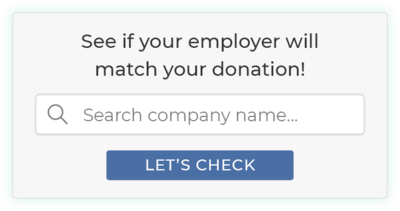 Cost: Free if you do it yourself | $$ if you use matching gift software to significantly grow your matching gift revenue
Level of difficulty: ⚫
Potential: +++
Whether you're planning a fundraising campaign or putting on an event, there's one fundraising idea that can apply to many of your efforts: matching gifts. 
Matching gifts are a form of corporate philanthropy in which companies match donations their employees make to nonprofit organizations. A matching gift is essentially a second donation that your organization can get for the price of soliciting one. All you have to do is encourage your donors to look up their eligibility for a matching gift through their employers.
Here's how it works:
An individual donates to your nonprofit.
The individual looks up their eligibility for a matching gift, either on their own or by using a matching gift search tool.
The individual submits a matching gift request to their employer.
The employer verifies the donation with your nonprofit.
The employer matches the donation amount.
Matching gifts can be added to most monetary donations, including regular donations, sponsorships for participants in a walkathon/race/bikeathon, and others. However, they're often overlooked!
Do-It-Yourself vs. Matching Gift Software
When it comes to matching gifts, you nonprofit can choose either to promote this opportunity yourself, or invest in matching gift software to further boost your matching gift revenue.
Doing it yourself can be effective, and you can raise awareness by actively promoting matching gifts through social media, email outreach, and your website. However, matching gift software can simplify the process for your donors—especially if their company's matching gift guidelines aren't clear or intuitive.
Through matching gift tools like the ones offered by Double the Donation, donors can easily search for their employer using a search tool plugin that embeds anywhere on your website. From there, they'll access the guidelines and forms needed to submit a matching gift request.
If you're not sure which matching gift solution is best for you, check out our reviews of HEPdata matching gift software, Amply matching gift software, and Double the Donation's 360MatchPro matching gift software!
Whichever method you choose, be sure to promote matching gifts as part of your fundraising outreach so more donors are made aware of this excellent opportunity.

How-to Workshops
Cost: Free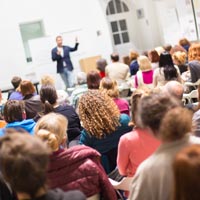 Level of difficulty: ⚫
Potential: ++
Everyone has a skill they are proud of and want to share with others. Search in your existing staff and supporters for people who have interesting or unique skills and who are willing to give a workshop lesson to community members.
The skills you showcase should attract a varying audience and can truly be anything that may interest someone. This could mean finding someone who wants to teach painting a la Bob Ross, or lead a workshop on how to knit little baby hats. You can ask these people to donate one hour of their time to share their skills with others and bring people from your community together.
While you can charge admission to these workshops, don't forget that your workshop audiences are also the perfect crowds to appeal to for donations to your fundraiser. A how-to workshop allows people to learn a skill and will entice people to donate on the spot.
This quick fundraising idea does not take much work on your end but has the potential to greatly extend the reach of your organization's fundraiser.

Charity Auction
Cost: $$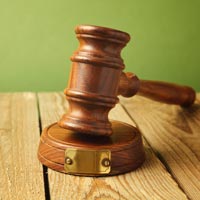 Level of difficulty: ⚫⚫⚫
Potential: +++
A charity auction may take a little extra effort, but the benefits greatly outweigh the costs. When marketed well, your entire community will want to contribute to and be a part of your auction. Your team should start by finding auction items that will be of interest to community members. These may include:
Signed copy of a book by a local author.

Personalized painting by local artist.

Spa package.

Live music concert tickets.

Travel packages.

Themed gift basket.
These ideas can be anything that you think your bidders will enjoy. But, don't be intimidated at the idea of hosting your own charity auction, there are plenty of software tools that will enable you to effectively and efficiently host your event.

Powerful auction software by OneCause can help you to hold your auction with features like event registration, item management, gamification tools, and mobile bidding capabilities.

Quick Fundraising Ideas for Individuals

Bartender for a Day
Cost: Free to $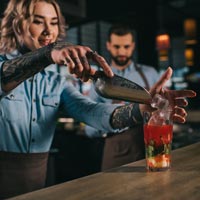 Level of difficulty: ⚫⚫
Potential: ++
Does your organization want to engage its community in a relaxed and open environment? We may have the perfect quick fundraising idea for you!
Choose a popular bar or pub in your area where you know you will get a decent crowd and arrange for one of your staff to bartend for a few hours. Everyone wins in this situation—the bar gets some free labor and a charitable event to promote to draw people out to their establishment while you get the opportunity to reach out to more people that you could otherwise!
Make sure to bring informational flyers or, if you want to maintain the bar theme, you can bring branded coasters for people to use, circulate, and take home. To minimize costs for your organization and keep an informal setting, you can simply jot down notes on the bar's napkins and coasters for people to remember you by.
The biggest key to finding new supporters for your fundraiser is to ensure you have multiple people working the crowd and talking about the work that you do. Don't forget to have a way for people to donate easily on the spot so you don't have to rely on them remembering to donate the next day!

Bagger for a Day
Cost: Free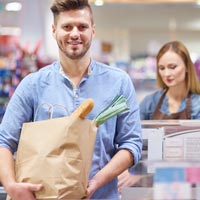 Level of difficulty: ⚫
Potential: +++
Local grocery stores are always looking for friendly, enthusiastic people to help bag groceries for customers. No one likes the traffic jam that can happen when you are finished checking out and are still waiting for all of your groceries to be bagged properly.
Offering to have some of your organization's staff or volunteers be checkout baggers for a few hours is a great way to promote your current fundraising campaign and spread the word about your organization's cause.
The volunteers can use this opportunity to establish quick personal connections with guests and ask to drop a flyer in the bag along with the groceries. This is an excellent way to get to know your community, strike up conversations, and learn more about types of fundraisers that would appeal to the most people for future reference.
Your audience will be diverse and extensive, allowing you to expand your supporter network and possibly appeal to demographics you have previously been unable to successfully interest.

50/50 Raffle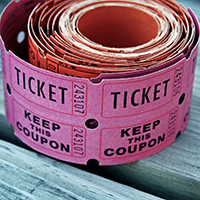 Cost: Free
Level of difficulty: ⚫
Potential: +++
A 50/50 raffle is a great way for both organizations and individuals to raise money. During the raffle, donors purchase a raffle ticket to enter for the chance to win. The prize? Half of the funds that are raised! The other half of the funds goes to your organization.
Even better, a 50/50 raffle can be paired with a larger fundraising event or held on its own. And since the prize is half of the funds that are raised, this will incentivize more supporters to purchase a raffle ticket and encourage their friends to do the same.
Spread the word about your 50/50 raffle using your online platform, including social media, email outreach, and your website, to bring about more entries. Then, announce the winner during an event where you can also bring light to your cause and talk about your organization's mission.

Quick Fundraising Ideas for Small Groups

Used Book Sale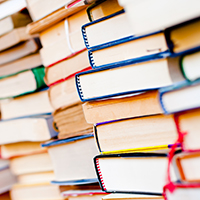 Cost: $
Level of difficulty: ⚫
Potential: ++
What better impulse purchase is there than buying a book? A used book sale is a quick fundraising idea that your organization can run at any time of the year to bring in more revenue. 
During a used book sale campaign, your nonprofit can ask supporters from the greater community to donate gently used books that you can sell at the event later on (or get creative and find other ways to procure the books you need!). 
Used book sales don't require a lot of upfront costs and can be hosted in a variety of locations. Consider contacting your local library or other community centers to set up your sale and be sure to advertise on all of your platforms. 
In addition, gather some volunteers to help run the event. If you run enough events like this on a regular basis, your volunteers may also be eligible for volunteer grants from their employers, based on the amount of time they commit.
With the right array of books, you can bring in a lot of revenue for your organization!

Dog Wash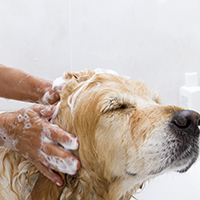 Cost: $
Level of difficulty: ⚫⚫
Potential: ++
If your staff loves animals (and especially if you work for an animal rights-related organization) consider hosting a dog wash as a quick fundraising idea. Many dog owners are short on time to bathe their own dogs, so why not give them a break, choose a day, and set up a dog washing station outside?
You might need to secure some water bowls and other dog washing supplies from a local pet shop, but other than that, the cost to host this fundraiser is low. You can even have supplies like dog shampoo and towels donated from supporters or corporate sponsors! 
In order to make this fundraiser profitable, be sure to encourage pet owners to donate to your cause as you bathe their dogs. You can even offer homemade dog-friendly treats for sale to turn an extra profit.

Parade in the Park
Cost: Free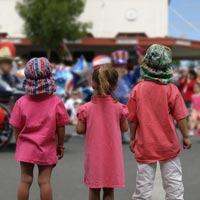 Level of difficulty: ⚫⚫
Potential: ++
If your nonprofit supports a cause related to music or the arts, especially for children, this quick fundraising idea is perfect for you! All you need to do is take some instruments to your local park and invite passersby to be a part of your parade.
While it may be easier to transition from talking about the parade to a music or arts-related organization, this does not mean that organizations which support other causes should not still consider this fundraiser.
Don't shy away from approaching strangers and having some fun with it. If you are enthusiastic about your parade, others will be too! With the right promoters, you can have a popular parade in no time!
Make sure to check your local park guidelines to see if you need to obtain a permit to host a parade in the park. If you make it more of an impromptu flash mob you may not need a permit.
Like any quick fundraising idea on this list, you will want to promote as much as possible through social media, local TV, and radio! Leading up to your event you could post clues about where you will be and what you will be doing to get people interested. But, don't forget to take pictures and videos of the actual event to post as well!
During the parade, you should have three or four people talking to other park attendees about your organization. Make sure you have a way to collect donations and pledges right then and there to boost your fundraiser fast!

Theater in the Park
Cost: Free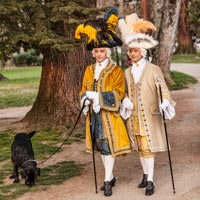 Level of difficulty: ⚫⚫
Potential: ++
Does your organization have a flair for the dramatic? This quick fundraising idea will capitalize on your creativity! Transforming a public park into your own personal theater will entice people to listen to what you have to say.
Your team members can dress up as characters from a popular play—the more over the top, the better! You want to attract the attention of park-goers and encourage them to stick around, watch your play, and find out more about your organization.
For this quick fundraising idea, you don't need backdrops or sets, you can simply write lines on index cards for major characters and improvise the rest. Have fun with this idea and make sure you invite strangers in the park to come and participate in the play!
Promote this idea on social media and let people know when and where you will be along with which characters are available and encourage people to stop by and lend their theatrical expertise.
This idea will get people interested in what it is that you do and will likely interest them into remaining involved in your fundraising efforts!

Shoe drive fundraiser
Cost: Free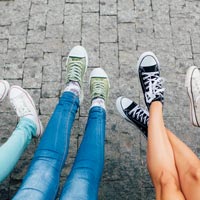 Level of difficulty: ⚫
Potential: +++
This quick fundraising idea is so valuable because it can be easily added to any existing event for a little extra revenue. When you partner with an organization like Funds2Orgs, the process is incredibly simple:
Your organization collects gently worn, used and new shoes from community members.

A member of Funds2Orgs arranges to pick up everything that was collected.

Your check gets mailed to you within 48 hours of Funds2Orgs processing your shoes.

With a shoe drive fundraiser, the more shoes you collect, the more money your organization collects, so be sure to widely promote this event among your community. You can even partner with local sports teams and host a shoe drive fundraiser at a local sporting event that will already have a large number of attendees.
People will love this idea because it gives them the perfect opportunity to declutter their homes and benefit their community by doing so!

Quick Fundraising Ideas for Schools

Pie-in-the-Face Fundraiser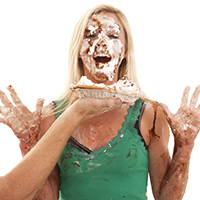 Cost: $
Level of difficulty: ⚫
Potential: +++
Grab some paper plates and shaving cream to take part in this quick fundraising idea for schools! Have your principal or another school administrator volunteer to step up and get pied in the face. 
There are a few ways to go about running this fundraiser:
Sell tickets to the event so everyone can see the principal get pied.

Set a fundraising goal and ensure it has to be met before anyone can get pied in the face.

Charge a certain amount per pie and allow the students to pie the volunteer(s) in the face multiple times.
Just the sheer enjoyment of seeing the school principal get pied will encourage students and parents to donate and attend the event. Everyone will have a laugh together for a good cause.

Battle of the Bands
Cost: Free to $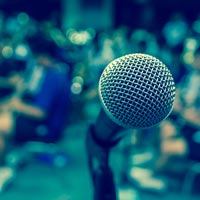 Level of difficulty: ⚫⚫
Potential: ++
Your students likely have hidden musical talents and would love an excuse to hang out with their friends, have fun, and make music. Organize an amateur Battle of the Bands that will encourage a healthy sense of competition among your students.
If you want to add an extra element of fun to this quick fundraising idea, you can invite students to create bands at random with instruments that you provide for their use. This can create a lighthearted and fun atmosphere that students will love.
To turn this into a quick fundraiser, sell tickets to the event. You can organize this event in one of two ways:
Students form bands to compete against one another.

Students in the audience have the chance to get selected at random to participate.
Students will love the opportunity to have fun while raising money for their school with this fast fundraising idea.

Talent Show
Cost: Free to $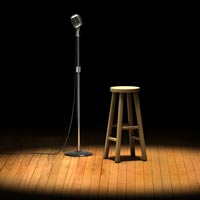 Level of difficulty: ⚫
Potential: ++
Want to showcase how diversely talented your students are while raising money for your school? Let them show off their unique talents, from juggling and gymnastics to singing and dancing.
Whether you host it in your school's auditorium, gymnasium, or even cafeteria, you will be able to easily produce this talent show using what you have or with very little extra effort. To raise money at this event you can:
Charge for admission tickets.

Set up a donation booth.

Sell concessions.

Sell DVDs of the show.
This quick fundraising idea really is as simple as it seems and can be implemented at your school with a little promotion and a lot of eager students. It's not only financially beneficial for your school, but it will also be great for morale with the students as it provides an opportunity to blow off steam and do what they love.

Walk-a-thon
Cost: $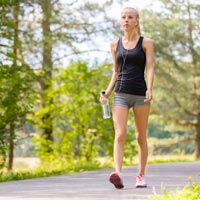 Level of difficulty: ⚫⚫
Potential: +++
A walk-a-thon is without a doubt one of the best quick fundraiser ideas for schools. There is a reason why they are a staple among schools around the world—they are easy to promote, organize, and execute!
This fundraiser allows students to be active and spend time with their friends all while raising money for their school, effectively increasing the levels of participation throughout your school.
Walk-a-thons can help you raise money in a number of ways. The participant can:
Collect a lump sum donation from pledgees for participating in the event.

Receive pledges based on each unit of distance walked (i.e. per lap, per mile)
Money can start adding up really quickly when you have students that are willing and enthusiastic about participating.

However, you may feel overwhelmed at the prospect of managing all of the money coming in from so many sources. Walk-a-thon software like 99Pledges can help you manage pledge amounts and even create shareable fundraising pages for each participant.
This quick fundraising idea has the potential to greatly enhance your school's fundraising capacity in no time at all.
---
Don't let your nonprofit rely on fundraising events and ideas that fizzle out before getting any real results. Raise money quickly and effectively with one of these top fundraising ideas that can be tailored specifically to your community.
Additional resources for quick fundraising ideas:
Save
https://www.crowd101.com/wp-content/uploads/2019/05/Quick-Fundraising-Ideas-Feature.jpg
300
870
Joseph
https://www.crowd101.com/wp-content/uploads/2020/09/Crowd101-logo.svg
Joseph
2019-05-23 09:21:07
2022-10-10 14:17:58
Quick Fundraising Ideas that Work! [Updated for 2022]