CFDs (Contract for Difference) have been around for such a long time and are already considered as a good investment instrument. Not long ago, brokers started offering CFDs for cryptocurrencies such as Bitcoin. As you know, Bitcoin trading has gained high popularity amongst traders because of its volatile nature. CFDs offer another option to invest in Bitcoin but need to be used carefully.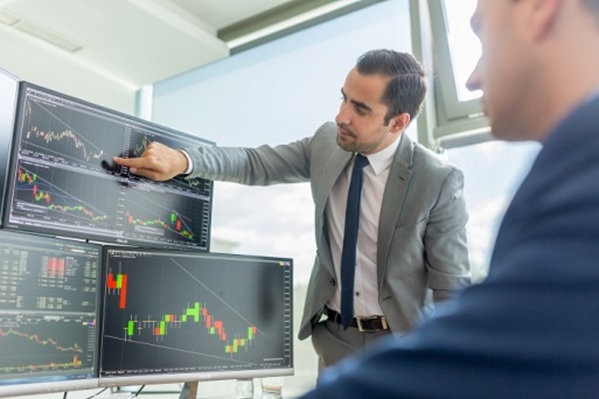 What is a CFD?
CFDs are a trade on the value of an asset. It's called a derivative because it 'derives' its value from the value of the investment. This means that you don't own the asset itself. The difference may go up or down. You can make profits when their values go up but you can also gain profit when markets fall.
Simply put, it works like regular trading. You're investing in the probability of an asset's price moving up or down rather than buying actual assets and waiting for their values to increase. That's important because a CFD is a short-term, binary investment. If the value of the asset isn't higher or lower, however you bet on the CFD, then your investment expires worthless.
How does Bitcoin CFD work?
Bitcoin CFDs lets you trade movements on the price of Bitcoin. You can do this without purchasing Bitcoin. This only means that you don't have to worry about possible Bitcoin issues such as security, encryption, or other problems.
Why Trade Bitcoin with CFD?
Instead of buying or selling Bitcoin over an exchange, you can trade Bitcoin through a CFD. Here are the reasons why.
The speed of execution with CFDs is extremely fast as exchanges depend on volume. So, if there are only a few people trading, your purchase will be quickly fulfilled. This means that you can promptly respond to market movements. On the other hand, brokers often get instant execution through liquidity providers.
Your leverage lets you gain a larger position with just a small amount of capital investment. If you are a skilled trader, you'll be able to use this to your advantage. But of course, leverage can also increase risk. This is something you need to keep a sharp lookout.
If you think that the value of Bitcoin will go down, you can open a sell or short trade. This isn't applicable when you hold an actual Bitcoin. So, as a Bitcoin CFD trader, this provides you much flexibility in terms of your trading strategy.
Automated Strategies and High-Frequency Trading
Some Bitcoin brokers who use CFD provide a full API. If you have some development experience, you can make personalized scripts to trade.
Your fees may be minimal, depending on your choice of broker. Typically, there's no cost in opening or closing trades. Some brokers charge for financing fees. Nonetheless, it's cheaper to trade using a CFD broker.
Bitcoin exchanges may incur security issues. Some exchanges have closed all of a sudden. Some trader's money has been stolen by hackers. Brokers have an advantage of being fully regulated. This means that your funds are safe as they are kept segregated. More often, your funds are insured. Brokers comply with regulations while Bitcoin exchanges currently not regulated.
Understand that Bitcoin CFDs are not without risks. The value of your CFD is just as volatile as the price of Bitcoin and can expire worthless. Take advantage of Bitcoin's volatile nature without possessing any cryptocurrency. Trade on Bitcoin price movement with a trusted CFD provider here.
https://www.crowd101.com/wp-content/uploads/2020/09/Crowd101-logo.svg
0
0
Joseph Hogue
https://www.crowd101.com/wp-content/uploads/2020/09/Crowd101-logo.svg
Joseph Hogue
2018-01-14 07:10:57
2018-01-14 07:10:57
A Beginner's Guide to Bitcoin CFD Trading and Its Advantages