Important Things to Remember for a Successful Crowdfunding Campaign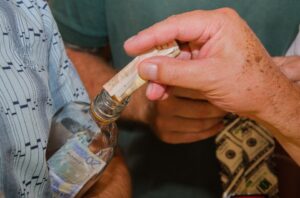 The Internet has afforded us to pave new ways and find different avenues where we can seek help from other people. Crowdfunding, as you might already have been familiar with, is the act of seeking help (usually small amounts of money) from many different people. This act is highly successful if it is done thru the Internet as it is easier to connect to people from all over the globe. That is why websites like Kickstarter exists. The internet has indeed given us new ways to make money with digital options and it is amazing to realize just how many things we can do online nowadays.
Today we will discuss some important points to keep in mind to get an excellent result in your crowdfunding campaign.
Plan everything to the last detail.
Spend time to plan everything out. Do not fear under-planning as there is no such thing. Everything is going to be easier if you have already anticipated the problems and road blocks you can encounter along the course of your campaign. Sometimes, your campaign is just too good that it goes viral and thousands of people from all over the globe would want to fund it. Are you ready for that kind of commitment? Will you be able to answer the phones when the press calls? Will you be able to entertain all kinds of emails alone once they start coming? Planning your campaign eliminates and answers these types of questions. Once your campaign goes live, you should have already assigned and delegated tasks to other people: one that answers the phone, one that answers your emails, etc. Once your campaign goes live, it is barely the end of the road. It has just begun.
Choosing the right platform is not as easy as it sounds.
There are many sites out there who would accept your campaign without hesitation, especially if it is that good. But being able to research different options where you can take your campaign will help you a lot as it will show you where you can earn the most. The best tip we can provide is to select the platform or site that fits the theme, value, and industry of your chosen campaign. This way, the platform would not find it difficult to market your campaign as it is already aligned with theirs.
It is crucial that you get legal help.
Say you have already made up your mind as to which platform to use, you may want to iron out the details and go through the deal with someone who knows the law. This is important to make sure you are not getting the shorter end of the stick when things go south. Your legal help will be able to explain to you the deal and what this partnership with the platform will mean to you. How much money will you get in the end and when can you get it? These are just some of the questions your legal expert will answer for you.
Be persistent, not annoying.
As someone who is committed to your crowdfunding campaign, you must be ready to remind people time and again that their support means a lot to you. This means getting on the phone for hours to contact them or sending emails nonstop. But this should not mean you will get annoying. People like to be reminded of some things. Maybe they just have forgotten to take their card and make a donation. Do not be afraid to contact them again.
Get your close friends and family as your first investors.
As soon as your campaign goes live, get your family and close friends to invest. This is because when people start to see that others have already invested, they would be likely to think that people really want this – so they, too, would invest. If people start to see that the campaign has started out doing well, more and more people would donate.
Get creative and add your personal touch.
As you are doing a crowdfunding campaign, you might probably not have the funds to give away fancy and state-of-the-art products as your rewards. This is where your creativity comes in. You can add your personal touch and impress the "big investors" to something unique. If that means inviting them to a coffee date or baking them your signature pies, then by all means. This type of reward will mean something to your investors more than a gift that can be bought over the counter.
Research, research, research.
The Internet is your best friend. Do not forget to take a look at successful campaigns in the past and see how they were able to pull it all off. Watch their promotional videos and hear their script. Be inspired at how well they did and incorporate their ideas to yours while still being grounded and realistic. Their campaign did not do well if they did nothing right. Know also that a campaign is more likely to be successful if it helps and touches the hearts of many people. Take time to think about how you wish to tell people about your campaign. Make sure the story is something many people can relate to.
Design is the key.
Your family and close friends will definitely have your back no matter what your crowdfunding campaign looks like. They will not care about how those letters are kerned. This is to show their unwavering support to your endeavors. But when you are trying to get the attention of many people – let alone get them to contribute – your campaign design must reflect trust and integrity. This includes your logos, websites, images, etc. People must want to help you the second they see your design. Nobody will want to donate their hard-earned money to someone who has a horrible color combination skill.
There you have them! These are just some of the important tips that you should remember when starting your first crowdsourcing campaign. If you think we have missed something, feel free to leave a comment below. We'd love to hear from you.
Save
https://www.crowd101.com/wp-content/uploads/2020/09/Crowd101-logo.svg
0
0
Joseph Hogue
https://www.crowd101.com/wp-content/uploads/2020/09/Crowd101-logo.svg
Joseph Hogue
2016-09-07 00:18:57
2016-09-07 00:18:57
Important Things to Remember for a Successful Crowdfunding Campaign