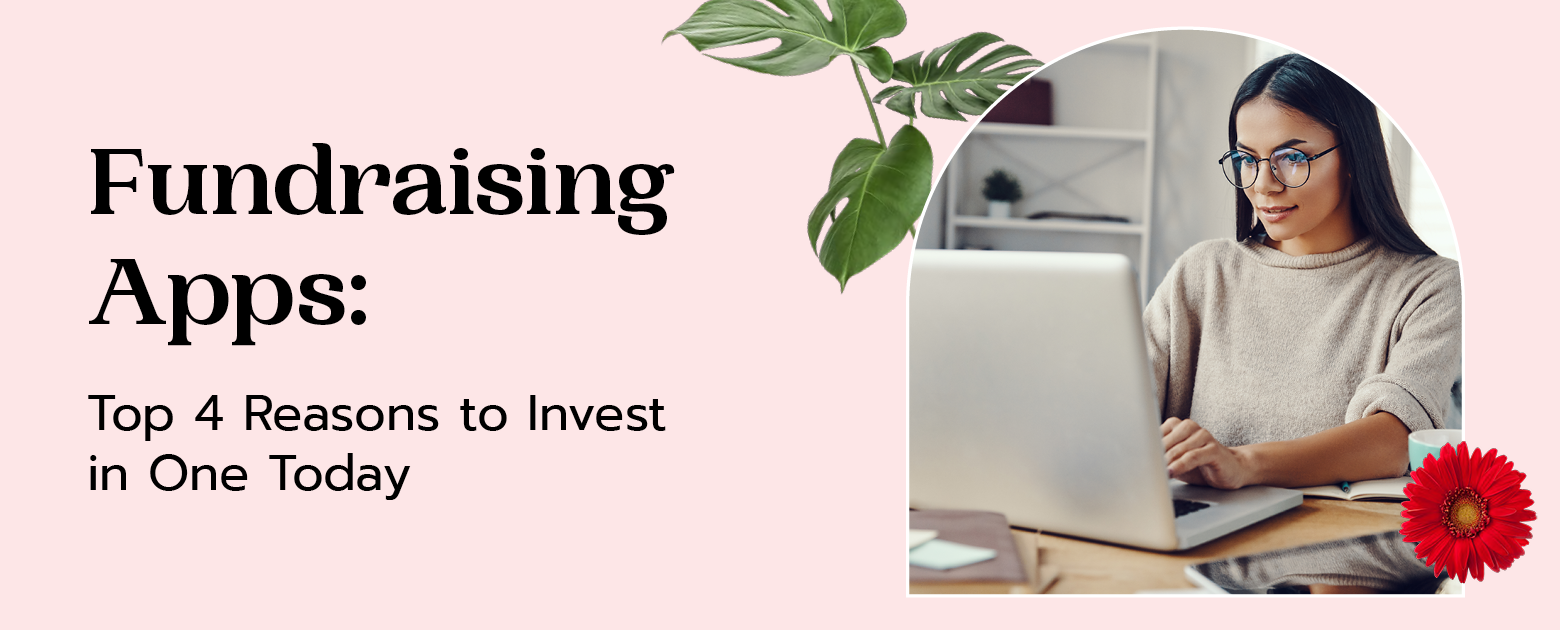 As a busy fundraiser, being able to manage campaigns and connect with donors on the go is critical. On any given day, you might hop from a meeting with a major donor to a video conference with your corporate sponsors to a gathering of board members. You need to be able to access fundraising and marketing insights at your fingertips.
This is where fundraising apps come into play. Fundraising apps allow you to access your donor management system and marketing platforms from one convenient location, whether it's a mobile device or laptop. 
You may be looking for support to convince your fundraising team that investing in a fundraising app is a smart decision to help your nonprofit stand out. In this guide, we'll highlight these four top benefits of fundraising apps to show your team why these tools are so useful: 
According to the Bloomerang fundraising software buyer's guide, "the right fundraising solution can serve your nonprofit for years to come and dramatically increase your revenue." That's why it's worth it to take your time and search for a solution that offers the following benefits to improve your fundraising efforts. 
1. Track fundraising progress.
When your organization launches a new fundraising campaign, keeping an eye on the campaign metrics is vital.
Let's say you're hosting a crowdfunding campaign for GivingTuesday. This high-impact campaign requires a lot of attention on the day of the fundraiser to ensure you're working efficiently toward your goal. With access to an effective fundraising app, you can use dashboards to keep an eye on your campaign throughout the day, no matter where you are. 
Look for a fundraising app that allows you to take the following steps to:
Integrate your fundraising software with your donor management system.

Integrations allow you to access updated data in real time, especially with online-focused campaigns like GivingTuesday. Find a fundraising solution that automatically syncs data from your online giving form to your donor management system to add new donors and update existing profiles. 

Keep your full team on the same page.

Encourage all fundraising team members to download your fundraising app so they can be aware of your campaign progress. Communicate with team members in the app to assign new tasks or check on progress for specific activities. 

Pull reports on important metrics.

Your fundraising app should allow you to quickly generate reports based on metrics that are most important to your strategy. You should be able to view insights into your donor retention rate, engagement rates for different marketing efforts, prospective donor opportunities, and more. Also, these reports should be automatically generated so you don't have to spend time manually crafting them. 
Being able to conveniently access your campaign metrics allows you to quickly adjust your strategy if needed as the campaign rolls out. For example, you might notice throughout your giving day that email engagement is waning but social media engagement is picking up speed. You can quickly respond to audience member preferences by creating more social media content. 
2. Stay in touch with supporters.
Fundraising apps make it easier to launch multichannel marketing efforts that engage donors using multiple touchpoints. 
For example, you can use your app to connect with donors via: 
Phone calls.

Calling supporters after they donate can dramatically increase retention rates.

A Bloomerang study

found that calling first-time donors more than once within 90 days of their gift leads to a 58% retention rate, compared to 33% retention for donors who did not receive a phone call. Bring up donors' profiles in your fundraising app and simply tap their phone numbers to easily make calls. 

Personalized emails.

Using your fundraising app, you can review donors' past interactions with your nonprofit, such as previous donation amounts or past events they've attended. Then, you can quickly draft personalized emails that mention donors' previous involvement. Personalize your subject lines with donors' names —

research shows

that emails with personal subject lines are 26% more likely to be opened than generic ones. 

One-on-one meetings.

Some days as a fundraising professional may be busier than others, especially during busy seasons like the year-end fundraising period. You may not have time to sit at your desk and thoroughly review all donor information ahead of a meeting. Use your fundraising app to quickly pull up donors' profiles and access the essential information you need before one-on-one meetings. 
With the help of your fundraising app, you can ensure your multichannel communications stay on brand and that each touchpoint is logged in your donors' profiles. 
3. Update donor profiles on the go.
Fundraising apps give you the freedom to work without a desk if you need to. As a fundraising professional, you're often out and about, engaging with donors at events such as galas, dinners, or auctions. 
These interactions can lead to a variety of new fundraising opportunities. It's helpful to note each encounter within your fundraising app to keep track of and build on donor engagement. 
For example, let's say you chat with a donor at a volunteer event and they express interest in your upcoming fundraising gala. You can note their interest in your fundraising app and create a task to send them a personalized event invite. 
Use your fundraising app to expand your CRM's donor profiles with information such as: 
New donations

Volunteer hours

Notes from conversations

Interests

Pledges

Events attended

Feedback
It can also be helpful to use a fundraising app that's tailored to the types of campaigns you host most often. For example, a peer-to-peer fundraising app will allow you to update donor profiles throughout a peer-to-peer fundraising event, like a 5K or walk-a-thon. Some fundraising apps offer peer-to-peer functionality and donor database management in one system, which can help consolidate all of your information gathering in one convenient place. 
4. Assign clear roles and responsibilities. 
Your fundraising software is designed to help you build a foundation for and develop your relationships with supporters. But you can't do all the work by yourself. Your entire development team plays a part in your relationships and fundraising success. 
Fundraising apps make it easy to communicate the tasks that each team member should complete in order to develop these relationships. 
Consider the donor journey and what each person on your team can do to help support at every step: 
Awareness:

Your entire team should pitch in to help further your awareness and marketing efforts, whether that involves brainstorming ideas, sharing social media posts to multiple platforms, or crafting engaging email campaigns. You can coordinate cross-platform marketing efforts using your fundraising app to reach multiple audiences. 

Research:

The next phase of the donor journey is when potential supporters learn more about your nonprofit and its mission. Assign roles using your fundraising app to ensure team members keep your resources up to date, such as your blog or your nonprofit's about page. 

Decision:

Donors need a compelling reason that convinces them to give to your cause. Be sure that team members assigned to conduct personalized outreach know what motivates each supporter or where to find that information. Then, they can accurately communicate why donors should give and the impact they will make. 

Stewardship:

When a donor gives, you probably have immediate confirmation emails set up. However, make sure to also assign an individual to make a phone call or send a personalized follow-up email thanking the donor for their contribution. 
Clearly communicating roles and responsibilities not only makes it easy to make sure everything gets done, but also ensures that team members don't accidentally repeat tasks.
For example, if multiple people call a supporter to thank them for a donation, that supporter may feel confused or as if your organization isn't well organized. Your fundraising app can minimize this confusion by keeping everyone updated on what tasks have been done and what have not. 
---
A robust fundraising app will allow you to increase your team's efficiency and develop deeper donor relationships. The right fundraising tool can boost your strategies for years to come, so take some time to find an app that includes these effective features. 
Author: Jay Love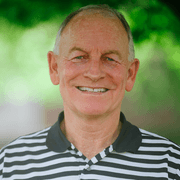 Co-Founder and current Chief Relationship Officer at Bloomerang
He has served this sector for 33 years and is considered the most well-known senior statesman whose advice is sought constantly.
Prior to Bloomerang, he was the CEO and Co-Founder of eTapestry for 11 years, which at the time was the leading SaaS technology company serving the charity sector. Jay and his team grew the company to more than 10,000 nonprofit clients, charting a decade of record growth.
He is a graduate of Butler University with a B.S. in Business Administration. Over the years, he has given more than 2,500 speeches around the world for the charity sector and is often the voice of new technology for fundraisers.