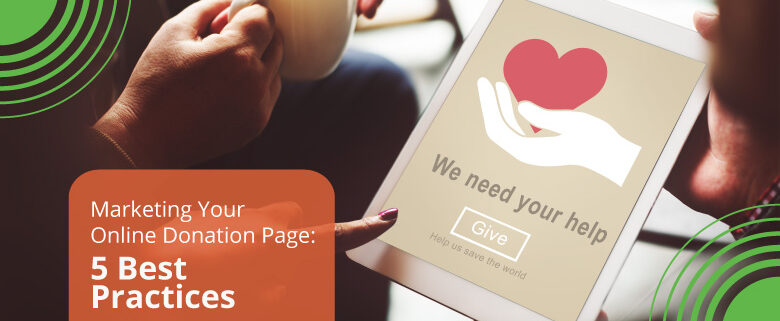 Marketing Your Online Donation Page: 5 Best Practices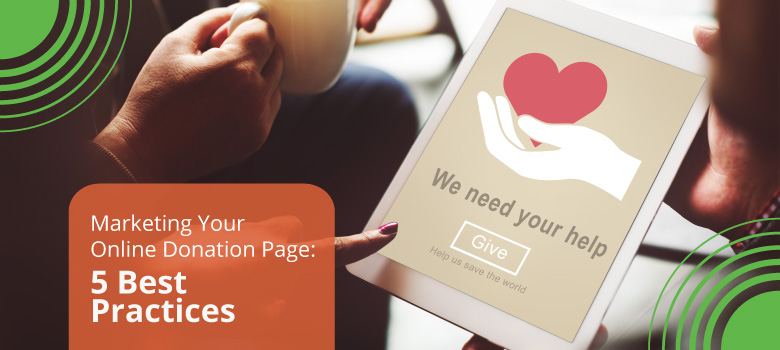 These days, fundraising is almost entirely an online endeavor. From virtual events to crowdfunding campaigns, nonprofits are relying on digital ways to safely connect with supporters and raise money for their mission.
At the core of any online fundraising campaign is your nonprofit's donation page. It's the crucial transition point between a donor's intentions to give and your nonprofit actually receiving the donation.
Because it's such a critical step, your donation page deserves careful thought and attention. When it comes to marketing your online donation page, you need to consider everything from the structure and design of the page, to the donor's giving experience, to your external marketing efforts.
At Qgiv, we help nonprofits leverage technology to make a bigger impact. Especially this year, we've seen how the right online fundraising strategy can make or break your nonprofit, and this includes your donation page.
We've compiled a few best practices for getting the most out of your online donation page:

Provide valuable content.

Choose an effective design.

Learn social media strategy.

Energize your emails.

Thank donors properly.
These ideas will help you develop a strong donation page and market it effectively to potential donors. Let's get started!

1. Provide valuable content.
Why?
People are constantly bombarded with marketing online. In order to stand out, you need to provide supporters with content that makes your online donation page valuable to your audience.
How?
A donation page is not the place to wax poetic about all of your nonprofit's great work.
Instead, put the spotlight on how giving can directly impact the recipients of your nonprofit's aid. Specifically, tell a one to two sentence story that will compel your donors to give.
Let's take a look at an example:
Your online donation will support literacy in your community by providing 5 books to children for every $10 contributed.
This example succinctly explains who is being helped and how the donor can make an impact. A simple introduction at the top of a donation page gives context to giving without overwhelming the donor with a wall of text.
Pair your story with a powerful image or video that shows a recipient of your nonprofit's aid, and you've got valuable content that will stand out to your donors.

2. Choose an effective design.
Why?
To market effectively, your page should be optimized for the donor's giving experience. The more convenient, accessible, and simple your donation page is, the more likely donors are to follow through with making a donation.
How?
An effective donation page design will be simple and clear. Online fundraising software can help you design a page that will work well for your organization.
As you consider what to include, keep your form concise. Include only fields that are absolutely essential, such as the supporter's name, contact information, and payment details. You'll also want to request employer information so you can check for matching gift eligibility as well as details specific to your nonprofit's needs.
But remember: keep it simple! As Donately's guide to donation pages reminds us, "Every extra step is another chance for your donor to back out."
When considering the other design elements of your page, remember the following tips:
Brand your donation page with your nonprofit's logo.

Limit your page to 2-3 colors that pair well together.

Do not include any external links. Donors should be drawn toward a prominent "Submit" or "Make a Donation" button.

Use a clear, dark font against a light background, or white font against a dark background.
The entire giving experience should be so intuitive that anyone can easily complete the process.
You'll also want to double-check your donation page on a mobile device. Make sure it's easy to read and that all fields and buttons work.

3. Learn social media strategy.
Why?
Social media is the perfect, clickable way to market your page. Knowing the best strategies for posting will help you maximize your social reach and engagement.
How?
Every nonprofit and donor pool is different, but these general social media insights can help you craft and adjust your current fundraising strategy. You'll want to thoroughly understand the ins and outs of each platform in order to craft a targeted content plan.
Facebook
Character count: 63,206 characters per post. Ideally, status updates should aim to be shorter.
Posting schedule: Work hours. People are most active between 9:00 a.m. and 7:00 p.m.
Post frequency: 5-10 times per week.
Twitter
Character count: 140 characters per tweet. 115 characters max with a picture, video, or GIF included in the tweet.
Posting schedule: Work hours. Optimal Twitter time peaks between 1:00 p.m. and 3:00 p.m.
Post frequency: 5 times or more a day.
Instagram
Character count: 2,200 characters max.
Posting schedule: Off-work hours, particularly between 5:00 p.m. and 6:00 p.m.
Post frequency: About once a day, but post frequency should remain consistent.
Use these insights to announce your online donation page.
After all, you want your launch post to occur during an optimal hour, in the best possible format, so that as many donors as possible will see it and respond.

4. Energize your emails.
Why?
Emails and newsletters reach a wide variety of supporters and provide instant access to your online giving page with links, encouraging more supporters to land on the page. Studies have shown that 13% of emails are opened and read within 5 minutes, so this strategy can yield some fast results!
How?
To direct supporters to your online donation page, you'll want to adopt a diverse linking strategy in your email marketing.
A large, prominent button that takes donors to your donation page is only one means of directing your supporters.
You can also use anchor text, or hyperlink all the images in your marketing emails, so that supporters have plenty of opportunities to click and land on your donation page.
To increase the likelihood that donors will open your emails and follow your links, you'll need to call them to action in your subject lines. What can they accomplish with your nonprofit?
As a final note, always address donors personally, by their preferred names and titles in every email.

5. Thank donors properly.
Why?
Donors who enjoy their giving experience will be more inclined to market for you, sharing your donation page with their own personal networks. Plus, as discussed in Qgiv's guide to donor retention, gratitude is a key component of forming lasting relationships with donors.
How?
Once a donor makes their donation, redirect them to a confirmation page.
The confirmation page is prime real estate to thank donors for their gift, as well as to confirm that the donation is being processed
Be as specific as possible, thanking the donor by their preferred name (which can be a field on your donation form) and referencing their specific gift amount and campaign.
To further show your appreciation for your donors:
Include social sharing buttons so that donors can share their donations to their personal networks.

Provide links to other areas of engagement, such as upcoming events or volunteering opportunities.

Embed shareable content, such as video, that shows donors how their donation is being used to make an impact.
Though you want your confirmation page to be enticing, it's important that content is accessible on other areas of your site. Search engines can't crawl pages that are activated through a submit button, so any content that you put on a confirmation page won't be accessible through a search engine.
---
Are you ready to promote your online donation page? Don't let your online marketing strategy fail — use these best practices to reach more donors and further your cause.
About the Author
Abby Jarvis, Qgiv
Abby Jarvis is the Nonprofit Education Manager for Qgiv, an online fundraising service provider. Qgiv offers industry-leading online giving and peer to peer fundraising tools for nonprofit, faith-based, and political organizations of all sizes. When she's not working at Qgiv, Abby can usually be found writing for local magazines, catching up on her favorite blogs, or binge-watching sci-fi shows on Netflix.
https://www.crowd101.com/wp-content/uploads/2020/10/Qgiv_Crowd101_Marketing-Your-Online-Donation-Page-5-Best-Practices_feature.jpg
350
780
Joseph
https://www.crowd101.com/wp-content/uploads/2020/09/Crowd101-logo.svg
Joseph
2020-10-05 11:08:12
2020-11-25 14:35:09
Marketing Your Online Donation Page: 5 Best Practices