Review: Best CMS For Your Next Crowdfunding Campaign
Do you need to raise a lot of money in a short amount of time? Crowdfunding is a solution that has consistently performed as a top strategy for both professional and casual fundraisers.
At its core, crowdfunding is exactly that — connecting crowds with those who need the funds. Individuals or organizations frequently host crowdfunding campaigns on dedicated online crowdfunding sites, like the popular Kickstarter. These online platforms are a great way to connect with the general public. Even if everyone makes only a small gift, it can add up to a lot. That's the beauty of crowdfunding.
Online crowdfunding platforms do provide a hassle-free way of quickly sharing your fundraising needs and getting them exposed to an audience. However, they are not the only answer. If you're a nonprofit organization, a more established business, or an educational institution, you might be able to host a crowdfunding campaign using your own content management system (CMS) and website. 
At Kanopi, we work with industries that range from corporate to education to nonprofits and more. We partner with clients to develop beautifully designed and long-lasting websites. As experts of the ins and outs of the popular WordPress and Drupal CMS platforms, we've written this review of how these systems can fare for crowdfunding campaigns. We'll walk through:
Benefits of Crowdfunding

WordPress Crowdfunding Features

Drupal Crowdfunding Features
Let's start with the benefits of crowdfunding and what you'll need to pull off a successful campaign. Then, we'll dive into discussing WordPress and Drupal features. Let's begin. 
Benefits of Crowdfunding
One of the most powerful benefits of crowdfunding is that you can raise money for almost anything. Just last year, sources say that almost 6.5 million crowdfunding campaigns were hosted globally, adding around $65 billion to the economy. It allows people from all over to raise money for their important causes and projects. 
Historically, entrepreneurs have found notable success in crowdfunding to garner support and push them to accomplish their goals. Nonprofit organizations also take advantage of crowdfunding efforts for high-stakes giving days like Giving Tuesday.
Why is crowdfunding such a valuable and successful method for fundraisers? Here are three key reasons:
Crowdfunding raises money quickly.

With a well-designed crowdfunding page and

key marketing tactics

, your crowdfunding campaign has the potential to raise a lot of money in a short amount of time. Many campaigns reach their goal in just 40 days. 

Crowdfunding helps raise awareness for the cause or project.

This type of campaign does more than raise money effectively. They can help spread the word about injustice in the world, social issues, innovations, or new projects. People who donate are often encouraged to share the link with their peers. More people learning about your campaign means more people willing to give! 

Crowdfunding builds a community.

Camaraderie is a critical component of fundraising. People love to come and support each other under a common cause. This type of bond creates a sense of purpose and empowers people to fundraise for something they care deeply about.
The benefits above explain why crowdfunding campaigns are not only so popular but why they garner such positive results. You don't have to do much on your site beyond setting up your dedicated crowdfunding fundraising page. Let's dive into those specific steps now. 
Crowdfunding Steps
Here are the basic steps you'll likely follow for your own crowdfunding campaign:
Pick a platform or CMS.

As we mentioned before, there are many dedicated crowdfunding online platforms that you can use.

Fundly has a nice collection

of options split into different categories based on what you're fundraising for. However, equipped with a flexible CMS system, you can host your campaign right on your site. 

Set up your campaign.

Put together your crowdfunding campaign page. Most fundraisers will create one dedicated page that hosts the online donation form alongside details of what the campaign entails. 

Promote your fundraiser.

Using your crowdfunding page link, start advertising your campaign. Send an email to all of your current supporters and call it out on your own organization's website. 

Track your crowdfunding campaign's progress.

You should clearly display your fundraising goal and its current real-time progress within your crowdfunding campaign page. Embedding a fundraising thermometer is a fun, visual way to do just that. 

Thank your supporters for their donations.

As soon as someone makes a gift, sending a thank you email is critical — especially if these are first time donors. The thank you is a great starting point to build a meaningful relationship with this new supporter. 
Are you ready to start planning your crowdfunding campaign? Let's see how the WordPress and Drupal CMS can support that. 
WordPress Crowdfunding Features
WordPress is one of the easiest places to tackle crowdfunding. You don't have to turn to the general platforms that we mentioned before. This can be hosted right on your organization's website. 
Originally a blogging platform, WordPress is now one of the most widely used CMS tools. In fact, our Kanopi page dedicated to WordPress maintenance estimates that there are around 455,000,000 active websites currently using this CMS. WordPress's popularity is due to the system's inherent flexibility and scalability with its vast number of plugins and website themes. 
Here are specific WordPress crowdfunding plugins and themes that you can use to create a beautiful and fully-functional campaign page:
Plugins

like

WP Crowdfunding

and

IgnitionDeck

are popular tools that allow you to set funding goals, create customized donation forms, incorporate social sharing features, and even connect with other extensions.

Themes

like Backer and 500 Classic are site designs optimized to portray crowdfunding pages intuitively. Some of them even come with custom widgets that you can add to the page to display current revenue status and more.
Customization options like these allow your website to grow as your offerings do. So if you want to begin a crowdfunding campaign with your WordPress site, you have many options to do so. 
Drupal Crowdfunding Features
Drupal is another popular CMS platform, powering around 10% of the top 10,000 websites. And, you can conduct your very own crowdfunding campaign on it!
One of Drupal's top qualities is that it is highly secure. Government sites and other official entities will often equip Drupal as their CMS. It is also very well supported and extremely flexible, offering its users access to its long list of modules and themes, as well as its customizable content modeling and layout capabilities.  
There's an entire suite of Drupal modules dedicated to users who want a robust crowdfunding platform. It's developed on top of Drupal Commerce and provides automatic integrations with payment providers and other systems.
With these modules, you can create multiple crowdfunding projects with a funding goal, start date, and end date. And, you can quickly edit and customize it as needed, making Drupal site maintenance for your crowdfunding efforts a breeze. 
Wrapping Up
While you can easily create a crowdfunding campaign using one of the widespread general platforms, that doesn't have to be your default. Creating a campaign on your organization's site can be more beneficial. Your supporters trust that it is coming from you, and they're more likely to support your cause. With either the WordPress or Drupal CMS, you have vast capabilities to turn your crowdfunding dreams into a reality.
Want to learn more about crowdfunding campaigns and how you can drive further success? Explore these additional resources hosted on the Crowd101 site. 
---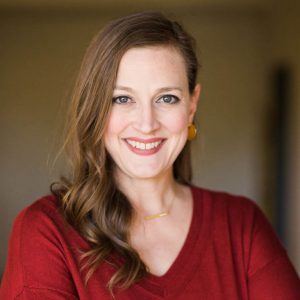 Katherine White
Katherine is a full-stack web LAMP developer. She's been building websites since 1999, working in WordPress since 2003, and Drupal since 2007.
As Director of Engineering, Katherine's job is to keep Kanopi excelling in all things technical. She is a Solutions Architect with a proven track record spanning 15 years of client-facing technology leadership for clients ranging from small businesses and high-growth startups to global business and consumer divisions of Fortune 500 enterprises. She helps clients see the relationship between their business needs and their technical solution, and guides them towards maximizing the impact and longevity of their sites with the budget they have available.
https://www.crowd101.com/wp-content/uploads/2021/02/Kanopi-Crowd101-Review-Best-CMS-For-Your-Next-Crowdfunding-Campaign_Feature.jpg
330
880
Crowd101
https://www.crowd101.com/wp-content/uploads/2020/09/Crowd101-logo.svg
Crowd101
2021-02-18 21:37:33
2021-02-19 16:04:37
Review: Best CMS For Your Next Crowdfunding Campaign