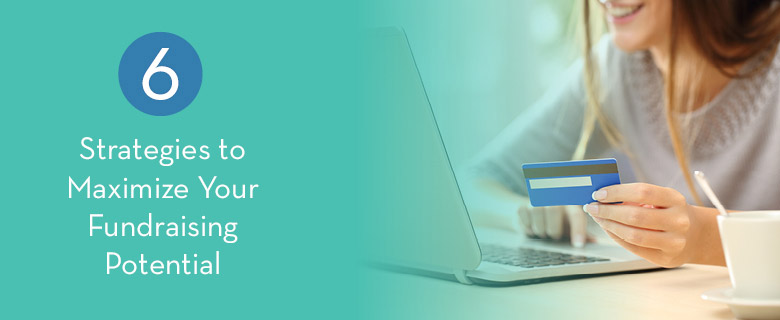 6 Strategies to Maximize Your Fundraising Potential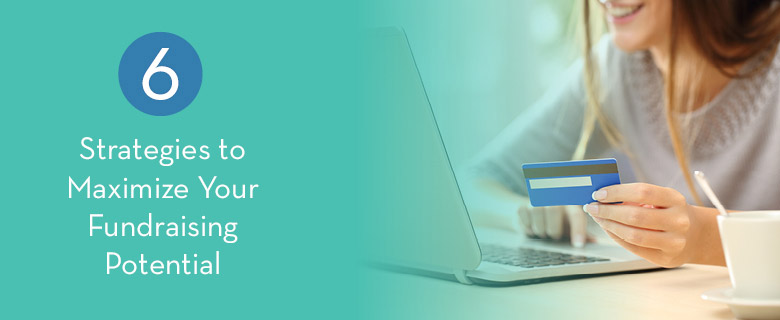 Take a close look at the fundraisers your nonprofit has hosted in the past. How successful were they? How did you execute them? These are all questions to ask before you begin planning your next one, especially if you want to maximize fundraising potential.
In addition to coming up with specific fundraising ideas, there are several strategies you can incorporate into your fundraising plan. These range from using particular software solutions to reaching out beyond your typical donor circle.
In this article, we'll discuss the following strategies:
Auction software

Mobile optimization

Text-to-give

Crowdfunding

Peer-to-peer fundraising

Social media
By getting creative and investing in the right solutions, you can raise more money and reach more donors for your mission. Are you ready to take a closer look at these strategies? Let's get started!

1. Auction software
Your use of technology can make or break your fundraising potential. That's why nonprofits should invest in a fundraising platform that streamlines each step and makes it easy to analyze the results of your fundraiser.
In the case of charity auctions, mobile bidding and auction software is a great option that will help you maximize revenue and increase donor engagement. From easy check out to simple reporting, incorporating this software into your fundraising strategy can offer the following benefits:
Pre-event options.

Manage item procurement, sell tickets online, and allow guests to start bidding early.

Registration.

Easily gather guest information, swipe credit cards to reduce wait times at check-out, and connect guests to your bidding and fundraising on their mobile devices.

Event updates.

During the event, guests receive outbid notifications, purchase raffle tickets, and select maximum bids.

No lines.

Allow guests to instantly check out after the event and receive automatic emailed receipts.

Reporting.

Make the most of dynamic post-event analytics and reporting to see how you did!
Mobile bidding software can take your charity auction to the next level if you invest in the right solution that offers multiple ways to manage your event. Technology can have a huge impact on the organization and planning process, so be sure to do your research and choose the solution fits your nonprofit budget and needs.

2. Mobile optimization
Your nonprofit's website offers much of the information donors need to access about your mission, your goals, and how to donate. That's why it's important to optimize your web pages for mobile fundraising.
According to recent statistics, mobile users are 5 times more likely to abandon a task if a website isn't mobile-optimized. If your website is mobile-optimized, that means visitors who access your site from a mobile device can easily view the content on their device. For that reason, if you want to bring in donations from website visitors, they need to be able to browse your site on their mobile device.
Consider these tips:
Every informational page should be mobile-optimized.

Sometimes donors may want to read more about your organization before deciding to donate. Make it easy for donors to read each page on their mobile devices so they can easily find the information they need.

Your donation page must be optimized for mobile.

If your donation form is easy to view and fill out on mobile, you'll yield a higher rate of completed donations. You don't want donors to have difficulty navigating the form on their phones and decide to do it later on a desktop computer, only to forget (or abandon the task altogether).
Optimizing your website for mobile will ensure your visitors have a good experience on your site and complete their donations (which also reflects well on your organization!). Take note of statistics and make sure your site meets these criteria.

3. Text-to-give options
If you're looking for a truly convenient way to collect donations for your nonprofit, consider text-to-give options. Text-to-give meets donors where they are, as they're already on their phones constantly throughout the day. 
With text-to-give, donors can give from anywhere and nonprofits can collect funds quickly. Learn more with the OneCause guide to text-to-give.
Here's how it works:
Your nonprofit sets up a number for supporters to text a keyword to.

The supporters receive a text with a link that takes them to a mobile-friendly donation page.

They complete their donation in a few easy steps and receive an email confirmation with a receipt.
It's that simple! Text-to-give is a great option for those on the run or those who are glued to their phones day-in and day-out. Meet your supporters on the devices they're already using and maximize your fundraising potential with this service.
If you're looking for the right text-to-give services for your organization, check out this helpful list.

4. Crowdfunding
One of the most popular methods of raising money is through crowdfunding. In a nutshell, crowdfunding is when a project or venture is funded by raising small amounts of money from large amounts of people.
When setting up a crowdfunding campaign for your nonprofit, consider these best practices:
Set an appropriate goal.

Make sure you set a specific goal for your crowdfunding campaign. It should be specific, attainable, and within a defined timeframe.



Be creative.

Get creative with the types of crowdfunding campaigns you plan. For instance, to reach more people, try a

t-shirt crowdfunding campaign

. T-shirt campaigns can double as extra marketing and create a sense of community around your cause. More people can access the shirts as well if you

make them available online

.

Customize your page.

Design your campaign website so that it matches your organization's brand. This will instill trust in your donors and reassure them that their contribution is going straight to you.

Tell a story.

In order to compel individuals to donate, it's important that you tell a story, whether that's through text, photos, or video. Share success stories and demonstrate the impact past donations have made on your mission.



Promote across channels.

Determine how you typically reach your audience and figure out how you can share your crowdfunding campaign most effectively through each channel.
Crowdfunding campaigns can go viral in a matter of hours, but that's not always the case. If you want to raise enough money toward your cause, keep these best practices in mind before you begin. Then, determine the best time to launch your crowdfunding campaign and you'll be well on your way to funding your mission!

5. Peer-to-peer fundraising
Peer-to-peer fundraising is a terrific tool that allows you to expand beyond your normal circle of donors. With peer-to-peer fundraising, your nonprofit recruits its supporters to fundraise on its behalf.
This is how it works:
The nonprofit selects a fundraising platform and sets its goal.

The nonprofit creates its main campaign page.

The nonprofit recruits supporters to create their own campaign pages.

The nonprofit offers resources and tips to help the supporters get started.

The individual supporters launch their campaign pages and share them with friends and family.

The nonprofit monitors the progress and offers continued support.
Hosting a peer-to-peer fundraising campaign has many benefits, such as:
Higher engagement.

In general, if your fundraising ask is personalized, it's more likely that a supporter will be motivated to donate. Pair that with an ask from a supporter's friend or family member, and you'll have an even higher chance of securing their donation.



Increased online visibility.

By calling on supporters to fundraise on your behalf, you'll reach a wider audience through their personal and social networks. Through these campaigns, you'll grow your community

and

get more support.
With peer-to-peer fundraising, your supporters can demonstrate their connection to your nonprofit and explain to their friends and family what your mission means to them. By doing this, you'll match a familiar face to an otherwise unfamiliar cause and heighten your chances of receiving more donations.
Learn more about this powerful giving tool with the OneCause guide to peer-to-peer fundraising.

6. Social media
Back on the topic of meeting donors where they are, social media is a tried-and-true method of engaging with donors and bringing attention to your nonprofit's cause. Just as with text-to-give, it's important to take advantage of the platforms they're using.
For instance, according to Sprout Social:
Younger generations (Gen Z, Millennials, etc.) use

Instagram

and

Snapchat

more often than older generations.

Both younger and older generations are using

Facebook.
Twitter

is preferred by younger age ranges.
There are many ways to measure your success on social media, such as by boosting your campaigns and tracking engagement metrics with each post. But first, determine your target audience and make use of the social media platforms they have a tendency to use. Are you trying to appeal to a younger crowd? Try creating a hashtag for your campaign and using it on Instagram and Twitter.
Take advantage of the platforms available and get the word out about your nonprofit!
---
When it comes to maximizing your fundraising potential, there are several routes you can take. But first, you should determine which strategies are best suited to your nonprofit and move forward from there. Give these ideas a try and get started on your next fundraiser!
This guest post was contributed by OneCause.
Author: Kelly Velasquez-Hague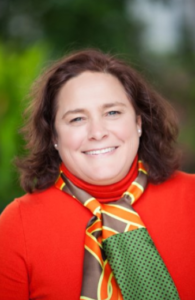 Kelly Velasquez-Hague brings over 20 years of fundraising, nonprofit management, and sales/marketing experience to her role as the Director of Content Marketing for OneCause. As a member of the OneCause sales and marketing team, Kelly manages all of the company's content strategy and execution. She is passionate about empowering great missions and loves that her current role allows her to continue to help nonprofits reach new donors raise more funds for their cause.
https://www.crowd101.com/wp-content/uploads/2019/06/OneCause_Crowd101_6-Strategies-to-Maximize-Your-Fundraising-Potential_Feature.jpg
320
780
Joseph
https://www.crowd101.com/wp-content/uploads/2020/09/Crowd101-logo.svg
Joseph
2019-06-24 13:38:24
2019-06-24 13:38:24
6 Strategies to Maximize Your Fundraising Potential