8 Effective Strategies to Increase Your Donor List
Your donors are on a journey with your nonprofit. From the moment they first hear about your organization throughout their entire engagement, the relationship between your nonprofit and its donors grows and develops. Intentionally growing those relationships is crucial for hitting the targets outlined in your fundraising plan. 
Acquiring new donors requires understanding what attracted your current supporters to your nonprofit in the first place. What do your donors have in common? Did many of them discover your nonprofit from the same marketing channel? Use this information as a starting point and consider how you can reach a similar but new audience to grow your support base. 
To acquire new donors, many nonprofits have turned to online engagement methods. In this guide, we'll touch on some of those methods with these top ideas:
Ready to dive into some top-notch donor acquisition strategies to help your nonprofit grow? Let's get started. 
1. Peer-to-Peer Fundraising 
Peer-to-peer fundraising allows your supporters to create their own fundraising pages, reach out to their respective digital networks, and raise money on behalf of your organization. With peer-to-peer fundraisers, nonprofits can accomplish several goals all at once—they can engage current supporters by asking them to volunteer, earn revenue through donations, and connect with new donors through their current supporters' networks.
Why is peer-to-peer fundraising so successful for donor acquisition? 
Peer-to-peer fundraising relies on social proof for success. This is the idea that new donors are more likely to be drawn to causes that their friends, family members, or colleagues also support. Peer-to-peer fundraising is powered by our personal connections with others, making supporting your nonprofit a decision based on each supporters' relationships and commitment to their community. 
2. Virtual Events
If your nonprofit wants to grow localized support, community events may be the way to go. Modern nonprofit events can get complex quickly. Consider turning to an event management software platform to bring in supporters, provide them with a memorable experience, and collect key data.
Event software allows you to facilitate online events, as well, providing access to a wide range of new audiences. Your event software should come with video conferencing, livestreaming, and other tools that make it easy to connect with event participants online. 
Why are virtual events so successful for donor acquisition? 
Virtual events are a fun, accessible way for donors to break up their day and connect with other supporters who care about the same causes they do. Plus, the only limit to the types of virtual events you can host is your own creativity. This means you can reach out to a wide range of donors through their diverse interests to grow your audience. 
3. Google Grants
You're likely already familiar with the ads that appear at the top of every Google search. Organizations can pay to have their website appear in the top few spots for specific search terms. Your nonprofit can use this advertising strategy to acquire new donors by applying for a Google Ad Grant.
Google provides eligible nonprofits $10,000 per month to spend on their own Google AdWords. These Google Grants will help your nonprofit rank at the top of the search engine for keywords most related to your mission. This can help generate organic traffic, bringing in more supporters to your website.  
Why are Google Grants so successful for donor acquisition? 
NXUnite's guide to the Google Ad Grant walks through several key benefits nonprofits experience by running a successful Google Ad campaign. These include increased website engagement, more conversions, and increased communication with donors, all of which are important for acquiring donors.  
4. Donor-Advised Funds
Donor-advised funds are like charitable investment accounts, allowing donors to save money in a single place for the purpose of charitable giving. Donors receive an immediate tax deduction for each contribution to the fund, and when they are ready to make a contribution to a nonprofit or charity, the money they have accumulated is ready and waiting for them.
Why are donor-advised funds beneficial for donor acquisition? 
Many potential donors are in a position where they would like to participate in charitable giving, but do not have the resources at any single point to make what they would consider a "meaningful" contribution. Donor-advised funds allow individuals to contribute small amounts as they are able over a period of time. Donor-advised funds open up the possibility of charitable giving for potential donors who have the affinity to give, but not the immediate resources needed.
5. Corporate Partnerships
More and more corporations are investing in corporate social responsibility opportunities, such as nonprofit partnerships and programs to encourage volunteering, provide matching gifts, and supply sponsorships that your nonprofit can take advantage of. 
With these programs, most corporate sponsors see an increase in customer acquisition due to the reputation of partnering with a good cause. For your nonprofit, you can receive increased funding and benefit from the corporate sponsor promoting your organization to new audiences.  
Why are corporate partnerships so successful for donor acquisition?
Corporate sponsors can support nonprofits in a variety of ways. For instance, they may engage in corporate volunteer days with your nonprofit or sponsor your next event. These opportunities help your nonprofit reach the company's employees and extend your brand name to their customers. 
6. Donor Surveys
One way to reach out to new donors is by leveraging information from the donors you already have relationships with. 
CharityEngine's guide to nonprofit CRM features recommends looking for donor management software with online form creation tools. Specifically, look for a solution with forms you can manage yourself, have automatic alerts and acknowledgements, and fraud protection to keep your donors' information sage. 
Why are donor surveys so successful for donor acquisition? 
Donor surveys allow you to see which of your nonprofit's acquisition strategies are working effectively and which can be improved. From there, you can adjust your approach to maximize your use of the most successful strategies while strengthening weaker ones. 
For example, if the majority of your donors first got involved with your nonprofit by attending an event, you may decide to host an extra similar event this year such as a spring and fall 5K. Meanwhile, if your peer-to-peer fundraising hasn't acquired many donors, you may need to reanalyze your approach, such as reviewing your volunteer outreach methods, training practices, and overall software platform. 
7. Crowdfunding
Small donations can add up over time to help your nonprofit raise a substantial amount of money. This is the concept behind crowdfunding and how it allows nonprofits to launch major initiatives while only asking donors for reasonable contributions. 
Crowd101 explains the process: "First, you pick a platform, set up your campaign, promote the fundraiser, track your success, and thank those who donated." The key step in the process is promoting the fundraiser, as you'll need a significant amount of donors to reach your fundraising goal. As such, crowdfunding campaigns are an opportunity to spread the word to new audiences about an exciting new project that can be funded with a reasonable contribution.
Why is crowdfunding so successful for donor acquisition? 
Crowdfunding is completely digital, making it an easy and accessible method of giving. Plus, because you're looking for small donation amounts, it's affordable for new donors or other supporters who may not have a high giving capacity. Similar to peer-to-peer campaigns, nonprofits should also ask supporters to spread the word about their crowdfunding campaign on their behalf to bring in new donors. 
8. Direct Mail
With so much emerging technology in the nonprofit world, it can be tempting to rely solely on your digital outreach strategies. However, you shouldn't completely overlook classic outreach strategies. Direct mail can help your nonprofit garner donations or market your other fundraising opportunities. 
Why is direct mail so successful for donor acquisition? 
Direct mail is a great marketing strategy that can let new audiences know about your upcoming opportunities. People get way less physical mail than emails, making it a useful platform for getting noticed building brand awareness.
Plus, even if people don't respond to the letter, they may see your logo again in the future, recognize it, and look deeper into your organization's mission. However, if a supporter marks that they don't want any physical mail, make sure to abide by that.
---
Acquiring new donors requires staying up to date with the latest trends, knowing who your nonprofit's audience is, and discovering new ways to connect with that audience. Try exploring new platforms, campaign types, and event opportunities to reach out to new supporters and get them to begin their donor journeys. 
________________________________________________________
Guest author: Dave Martin, VP of Marketing at CharityEngine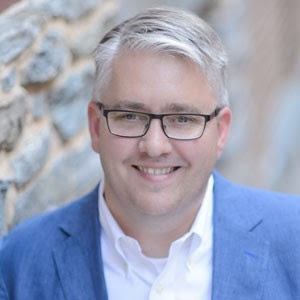 Dave Martin is the VP of Marketing for CharityEngine. He is a digital marketing expert with a unique combination of nonprofit and for-profit experience. Earlier in his career, Dave worked in global telecommunications marketing, product management, and product development both in the United States and Europe. Dave has a BA from the University at Buffalo, an MIA from Columbia University, and an MA from the Katholieke Universiteit Leuven in Leuven, Belgium.
https://www.crowd101.com/wp-content/uploads/2020/12/CharityEngine_Crowd101_8-Effective-Strategies-to-Increase-Your-Donor-List_Feature.jpg
300
765
Crowd101
https://www.crowd101.com/wp-content/uploads/2020/09/Crowd101-logo.svg
Crowd101
2020-12-01 09:00:55
2023-01-10 16:58:10
8 Effective Strategies to Increase Your Donor List