How to Maximize Your Auction's Fundraising Potential: 3 Tips
Your organization has likely hosted a variety of fundraising events and campaigns, but have you considered adding auctions to your fundraising line-up? Auctions are high-energy, flexible events that can be adapted to meet your organization's and donors' needs. If you're looking for a way to supercharge your fundraising and add some excitement to the donation experience, look no further than an auction!
Whether you're a small or large organization, you can design an auction that's guaranteed to inspire your donors to give and help you become a more effective fundraising professional. And the best part – auctions are flexible. They can take place in-person, online, or as a hybrid combination of both, and can even be coupled with other exciting fundraising events to maximize impact.
If your organization is new to auctions, you'll need to familiarize yourself with auction best practices so you can create an engaging and profitable event. Use these expert tips:
Backed by the support of your team and a concrete fundraising plan, you can bring an amazing auction experience to life that will "wow" your donor base. Let's begin.

Research your audience.
Successful fundraising begins with understanding your donors. Research can help you make smarter, data-driven decisions on everything from which items you should procure to what type of auction will appeal to your audience.
When researching your auction's audience, be sure to:
Identify trends in your donor data: Your nonprofit attracts different kinds of people, but there are likely several areas of overlap among your engaged donors. Comb through your donor data from your past fundraising events and campaigns with the help of your fundraising platform and identify different donor segments. For instance, you might create segments based on demographic information like age or location, and engagement history like donation channels, frequency, and average amounts.
Create donor personas: Use your data to create donor personas. Donor personas are archetypes that represent your supporter segments. One could be a politically active college student. Another could be an older executive who is passionate about philanthropy. These personas guide your engagement strategy and help you align everything from your communications to auction offerings with your target supporter groups.
Design a unique strategy for each persona: Different personas require different engagement strategies. Younger donors prefer to connect with your nonprofit via social media, while older donors might engage via your website or direct mail. When designing marketing materials for your auction, segment your donors and tailor your messaging to fit each persona's needs and interests.
The more details you can include when crafting your donor personas, the better you can adapt your engagement strategy to your audience. As you continue planning, refer to your donor personas to ensure your auction aligns with your donors' motivations.

Adapt your engagement strategy for your auction type.
Auctions can be adapted to fit any organization's needs and audience's preferences, giving you plenty of options to reach your supporters. Let's take a closer look at the different types of auctions and best practices for each.
Silent auction
Silent auctions occur using either traditional bid sheets or mobile bidding tools. Attendees view items and then silently make their bids on their phones or by writing their names down. To keep donors engaged during a silent auction, be sure to:
Provide additional activities to supplement the silent auction: Develop an engaging event program, run raffles, and offer donation moments to keep attendees engaged and provide them different options and ways to participate.
Have volunteers answer questions or promote items: An emcee can highlight items and announce bidding and closures throughout the event.
Share the impact that a bid can have on your nonprofit: This will reinforce the idea that bids will go towards a great cause, allowing donors to understand the tangible connection between their donation and your nonprofit's impact in the community.
You can also leverage gamification tactics like scoreboards and countdown clocks to encourage healthy competition and refocus your supporters on your fundraising goal.
Live auction
In live auctions, each bidder is assigned a paddle or bid number and an auctioneer announces items for attendees to bid on. Alternatively, in lieu of paddles, mobile bidding tools can be used to simplify the process and empower supporters to participate in the auction process right from their phones.
These additional tips can help drive more donor fun and proceeds in your next live auction:
Hire an auctioneer. If you can, have a professional auctioneer help you with the actual live bidding. Auctioneers can help you raise more for each item.
Save the biggest or highest-value items until the end of the auction to build momentum and bidding.
Offer cocktail or meal breaks during the auction to give participants time to mingle with one another.
Live auctions are often hosted as part of a gala fundraiser to bring in more revenue and rally supporters around your fundraising goal. If you're planning to host a live auction with a gala, you might procure items that are relevant to your gala's theme. Get creative and think out of the box – today's donors want unique and authentic experiences more than stuff!
Virtual auction
Virtual auctions have become increasingly popular, and they're one of the most engaging options for an online event. To maintain virtual engagement and immerse your remote supporters in the bidding process, use these key tips:
Make the event as interactive as possible with chat functions, mobile bidding software, and breakout rooms to encourage connection and shared experiences.
Use gamification, such as a fundraising thermometer, leaderboards, and outbid notifications to motivate attendees to keep bidding.
Share a live-stream or pre-recorded videos to help donors feel inspired and like they're physically with your nonprofit's team.
Since virtual auctions rely on having the right technology, do your research to find the best auction software. The OneCause guide to virtual fundraising recommends using an all-in-one virtual fundraising software with live-streaming tools, built-in gamification, mobile bidding capabilities, and secure payment processing. This way, you won't have to piecemeal tools together or worry about technical difficulties at your auction.
Hybrid auction
Hybrid auctions are a great way to engage in-person and virtual attendees at the same time. However, hybrid auctions can require more careful planning since you are executing two experiences. Keep your hybrid auction engaging for everyone with these tips:
Start planning your event early. Dedicate at least 4 months to mapping out hybrid event logistics.
Similar to virtual events, use gamification tools to keep attendees motivated.
Make online bidding tools accessible to both in-person and online guests in order to streamline the giving experience for all.
Determine the exact timeline for the event and where your in-person and virtual activities will overlap and diverge. For example, if your in-person audience is enjoying food and live entertainment before the bidding begins, you might plan a prerecorded video for your remote attendees to watch that highlights your nonprofit's biggest accomplishments over the past year.

Actively encourage donor engagement.
One of the best ways to encourage engagement and generate excitement for your auction is to host a peer-to-peer fundraising or ambassador campaign in the weeks leading up to your auction. Create promotional materials for the auction that explain your mission, recruit  supporters to spread the word, and then let them loose!
This strategy works especially well for live, silent, or virtual auctions held as part of a larger event like an annual gala or spring walkathon. During the event, take some time to honor your ambassadors and reward them for their fundraising and promotional help.
Another way to activate high donor engagement levels and fuel giving is by improving the overall donor experience at your event. According to the 2023 Giving Experience Research Study by OneCause, ease is one of the top giving motivators for donors. To make giving easy and rewarding, be sure to:
Share instructions and rules in advance: Be clear about how the bidding process works. Share instructions and rules in advance of the event and reiterate them before bidding starts. Even better, post the rules in places easily accessible like your website or fundraising page.
Procure great items: Desirable items can drive up bidding prices and engagement, resulting in more revenue for you. Double the Donation's guide to corporate sponsorships recommends connecting with local businesses to secure popular items in your community (and save your nonprofit its hard-earned funds). Remember to refer to your donor personas to assess which types of items would be most enticing to your participants.
Use mobile bidding software: Whether you're hosting an in-person or virtual auction, mobile bidding software makes participation seamless and convenient. Participants can make bids directly from their mobile devices, anytime, anywhere.
Recruit experienced volunteers: Recruit experienced volunteers to help with the workload and to check in with donors at the event, such as by greeting them at the door. Participants will enjoy the opportunity to connect with your nonprofit's team and meet the people behind your organization. Be sure to thank volunteers for their efforts so you can retain their support for future fundraisers.
Prioritizing your participants' experience at your event will motivate them to give and encourage them to continue engaging with your nonprofit. No matter the type of auction you host, putting attendee experience first will help you reach your fundraising goals.
---
Nonprofits of all shapes and sizes have the capacity to run an incredible auction fundraiser. Whether you take your auction online or keep the traditional in-person format (or fuse the two!), you can bring in significant funds and deepen relationships with donors. Remember to dedicate several months to preparing for your event and rallying your team around your goals. With a strong event blueprint, you can dive right into the amazing world of auction fundraising (and reap the many rewards).
---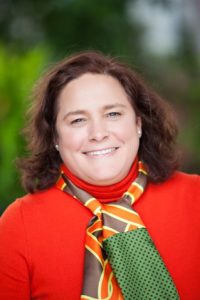 Author: Kelly Velasquez-Hague
Kelly Velasquez-Hague brings over 20 years of fundraising, nonprofit management, and sales/marketing experience to her role as the Director of Content Marketing for OneCause. As a member of the OneCause sales and marketing team, Kelly manages all of the company's content strategy and execution. She is passionate about empowering great missions and loves that her current role allows her to continue to help nonprofits reach new donors and raise more funds for their cause.
https://www.crowd101.com/wp-content/uploads/2022/04/maximize-auction-fundraising.jpg
300
765
Crowd101
https://www.crowd101.com/wp-content/uploads/2020/09/Crowd101-logo.svg
Crowd101
2023-07-17 12:54:46
2023-07-17 19:16:32
How to Maximize Your Auction's Fundraising Potential: 3 Tips