Virtual Events: 5 Tips to Increase Registrations and Revenue
Even before COVID-19 and the resulting necessities of social distancing, virtual events have been on the rise as technology has advanced to allow for them. Tech-savvy nonprofits take advantage of virtual events' low investment costs and widespread outreach potential to host creative events that connect with supporters everywhere. 
The benefits of virtual events have caused them to become a necessity for growing nonprofits fundraising and crowdfunding online. To get the word out about your nonprofit and increase your donor list, you'll need to host events that recapture some of the excitement of in-person meetups. 
However, there's more to virtual events than the event itself. Your nonprofit can make the most out of its virtual fundraising events by connecting with supporters before they even commit to attending. By engaging with your supporters during the virtual event registration process, your nonprofit can increase revenue and event attendance. These five tips will help you get started in crafting an engaging registration opportunity:
Start with a Peer-to-Peer or Crowdfunding Campaign

Make Sure Registration is an Easy Process

Upsell Merchandise During Registration 

Use Data Marketing to Reach Your Supporters

Always Follow Up After the Event 
The growing popularity of online events makes them more competitive than ever, meaning your nonprofit will need to find new ways to stand out from the crowd. These tips will help your nonprofit make the most of virtual events by being strategic in how you connect with supporters before, during, and after your event.
1. Start with a Peer-to-Peer or Crowdfunding Campaign
Peer-to-peer and crowdfunding campaigns are digital outreach strategies that take advantage of not just your nonprofit's online presence but your supporters' as well. Both methods encourage your supporters to share your event with their friends and followers (primarily across social media), gaining more event traction while raising event funds. 
Here's a breakdown of both strategies, so you can pick which works best for your nonprofit: 
Crowdfunding Campaign
Crowdfunding campaigns are digital fundraising campaigns that collect many small donations from a large group of people. Most crowdfunding campaigns rely on connecting with supporters online and across email and social media platforms to reach the largest audience possible. Nonprofits also use crowdfunding as a way to attract new supporters as about 62% of donors in crowdfunding campaigns are new supporters. 
This means that if you set up a crowdfunding campaign during the lead-up to your event, you'll get the word out to all of those new donors about the opportunity to attend and support your mission further. 
Of course, crowdfunding is a lot more complicated than just asking strangers on the internet for donations. A successful crowdfunding campaign requires planning. Here are few steps to take before launching your campaign:
Set a target fundraising goal.

While your nonprofit should collect donations all year round, a crowdfunding campaign is an activity that requires a specific goal. Make sure to fundraise for something specific that your supporters can get excited about. Maybe your nonprofit is funding a specific family in need or you're collecting funds for a new project that allows your nonprofit to do more. Ask yourself what happens if you reach your goal and broadcast that to your supporters. 

Establish a deadline.

A crowdfunding campaign requires an established beginning and end. Setting a deadline will create a sense of urgency for your supporters to get their donations in and to share the opportunity to contribute with their networks of friends and family. 

Create a promotion strategy.

Decide how you're going to encourage supporters to spread the word. Think about the goals of your campaign and choose a promotional strategy that fits, whether that's creating a hashtag, offering incentives for target goals, or trying to tap into current social media trends.

Design an event page.

Your supporters will be sharing your campaign event page, so make sure it includes everything they need to understand your goals and event details are available directly on that page. You may even include a link directly to your event registration page from the crowdfunding page.
Above all, your crowdfunding campaign needs to be exciting so your supporters will spread it across social media. You can incorporate fundraising thermometers to show supporters how close you are to reaching your goal so that they can watch the donations climb while also spreading the word about the event itself.  
Peer-to-Peer Fundraising
Peer-to-peer fundraising is all about leveraging your supporters' personal connections as they promote opportunities for others to get involved with your mission. Your volunteer fundraisers' friends and followers can become new supporters and event attendees as they get involved via the peer-to-peer fundraiser.
Rather than hosting the campaign page, yourself, peer-to-peer fundraising empowers your volunteers to create their own fundraising pages to market to their friends and followers across social media and other online platforms. 
Donately's 2020 guide provides examples of some virtual events that work well when paired with peer-to-peer fundraising:
Virtual 5k.

Supporters want something to get excited about and that includes watching their family and friends run, walk, or jog for a good cause. Your volunteers will need to record their own times, but they will raise money in all the standard reliable ways.

Viral Video Challenge.

Your nonprofit should always aim to go viral when fundraising online. Video challenges work because they encourage your supporters to do something fun, maybe a little strange, and definitely eye-catching that will intrigue audiences. These new audiences may not have heard of your nonprofit before watching your volunteers' videos, providing a unique introduction to your mission.

"Thon"-Style Events.

With the rise of livestreaming, "thon"-style events have a lot of potential to attract support from new donors curious about what your volunteers are marathoning. Like with viral video challenges, pick something fun and quirky that will stand out amidst all the other distractions online.
After your volunteers help you out, make sure to ask them about their employer to see if they're eligible for volunteer grants, donations made by companies when their employees volunteer. Most people aren't aware of if their employer offers a volunteer grant program, so check in with your supporters to see if they're just a form or two away from an additional donation. 
2. Make Sure Registration is an Easy Process
Registering for your event should never be an obstacle. Long or complicated registration forms can lead to form abandonment, wherein supporters exit out before finishing their registration. Make registering as easy as possible to avoid abandonment and increase your event registrations. 
Streamline your registration process by:
Keeping your registration page concise.

Scrolling or clicking through multiple pages can make potential attendees decide finishing your form isn't worth the effort. Only ask what you need from them to make the form as straight-forward as possible.

Use conditional logic to personalize the registration process.

Registration forms with conditional logic change in response to your supporter's answers, meaning they only see the questions that apply to them.

Regpack's online form builder

provides an example of this concept so that you can test out the concept to see how it could work for your organization. 

Limit images.

Photos attract supporters to register but the registration page should be clutter free. Therefore, choose just one or two eye-catching photos that you can feature on the page without introducing a distraction to your new registrants.

Don't redirect users to a third-party platform.

Keeping your supporters on the same web domain when they register ensures more of them will see the form through to completion. Navigating away from your website can make some supporters feel nervous about who they're giving their information to, which may cause form abandonment. 
Marketing your event is hard, so be sure not to scare attendees away at the last second. By keeping your registration form as simple as possible, you'll show that you value your supporters' time while encouraging more support. 
3. Upsell Merchandise During Registration
Your supporters can also be your best promoters. If your nonprofit offers branded merchandise like t-shirts and water bottles, make sure your supporters know where they can buy it and ask them to show it off on their social media profiles. A hashtag and a branded mug can go a long way towards attracting your supporters' friends and family's interest. 
These purchases will raise more money and can serve as additional marketing when your supporters wear them in public. Combining wearable merchandise with the first tip in this guide will also give your volunteers something (branded with your nonprofit!) to wear as thanks for all the work they're doing on behalf of your nonprofit. 
The registration process also lends itself to soliciting additional donations. When your supporters sign up for an event, give them the chance to include a donation along with their ticket price. 
Streamlined donation management software that allows your supporters to sign up for events, buy merchandise, and make donations nets your nonprofit more revenue with each registration. This will also allow your supporters to enter their payment information only once, saving you and them time.
4. Use Data Marketing to Reach Your Supporters
Before you reach out to your supporters to market your event, you need to know who your supporters are. Create donor segments in your CRM that you can reach out to in more personal ways. For instance, figure out who attended events in the past and reach out to remind them how much they enjoyed the last event while inviting them to this one. Attract new attendees but keep the old by alerting registered supporters about other upcoming events and fundraisers. 
Use the data you've collected to segment your supporters based on which and how many events they've attended. Personalize messages for first time attendees to get them excited and follow up to show you noticed and cared about their attendance. 
You can also always collect information about your supporters when they register online. Only ask for the information you need, but track your supporters' contact information to stay in touch to build a base you can reach out to time and again. 
5. Always Follow Up After the Event
Following up after the event may not impact this current event, but it can impact the registrations you receive for your next one. Asking what your supporters did and didn't enjoy in a post-event survey also shows you care about their opinions and want to host events they'll attend in the future. 
After your event, send out surveys about your supporters' experiences. Of course, if you ask for feedback, make sure to put it to use when planning future events. Guides like this one can also help with translating in person activities to virtual alternatives. Make sure to use your supporters as inspiration. For example, if your supporters mention missing panels or live demonstrations, look into setting up a livestream to interact with your supporters in real time. 
---
No matter if it's virtual or face-to-face, events are fun! And the more attendees, the better. Be strategic and plan your events to start connecting with supporters at step one.
---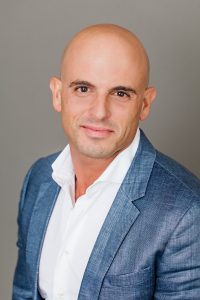 Asaf Darash, Founder and CEO of Regpack, has extensive experience as an entrepreneur and investor. Asaf has built 3 successful companies to date, all with an exit plan or that have stayed in profitability and are still functional. Asaf specializes in product development for the web, team building and in bringing a company from concept to an actualized unit that is profitable
https://www.crowd101.com/wp-content/uploads/2021/01/Regpack_Crowd101_Virtual-Events-5-Tips-to-Increase-Registrations-and-Revenue.jpg
305
770
Crowd101
https://www.crowd101.com/wp-content/uploads/2020/09/Crowd101-logo.svg
Crowd101
2021-01-27 20:47:54
2022-04-26 15:31:55
Virtual Events: 5 Tips to Increase Registrations and Revenue