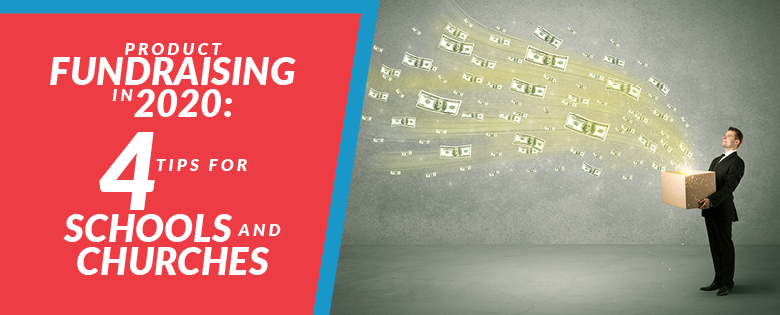 Product Fundraising in 2020: 4 Tips for Schools and Churches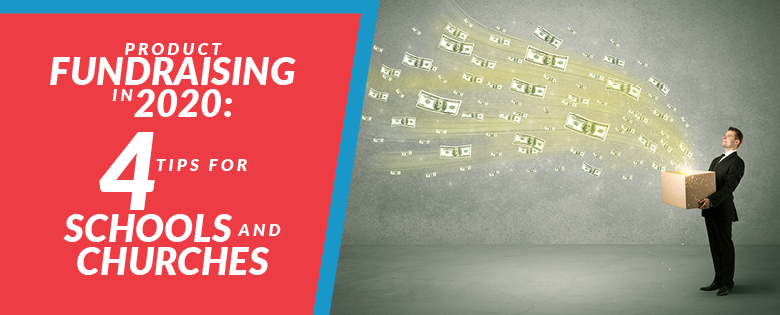 Religious organizations and educational institutions each rely heavily on successful fundraising strategies by members and supporters. Now, in 2020, fundraising practices have been flipped upside down due to COVID-19 and its resulting social distancing guidelines.
However, if you're involved in a school or church and its fundraising strategy, you know that these programs need funding now more than ever before. That said, if you're looking for a quick and effective fundraising idea for your school or church, it's time to consider a modern product fundraising strategy.
More than likely, you have experienced a product fundraiser or two in the past. Here at ABC Fundraising, we know that product fundraising is a great way to raise money for any cause, especially in the midst of an unprecedented global health crisis. However, some aspects of this classic strategy have changed along with the social situation of the world. That's why we've put together this quick guide to help you bring your product fundraising strategy up to speed. 
Here are four tried-and-true product fundraising tips for schools and churches looking to raise more as 2020 comes to a close:
Are you ready to raise more for your organization through strategic product sales and carefully crafted digital fundraising tactics? Let's get started! 

Incorporate branded merchandise.
First things first, every item you sell for your product fundraisers should be branded to your cause. When you sell t-shirts, face masks, baseball caps, coffee mugs, etc. as a powerful fundraiser, be sure to brand them with your school or church logo front and center (and don't forget about your color scheme).
This way, not only are branded merchandise sales a fantastic way to raise money for your school or church, but they also function as increased publicity for your organization. That's because as your supporters purchase and sport your branded merchandise in public, they essentially become walking billboards for your cause.

Prioritize high-demand products.
Most of your supporters participate in your fundraisers because they want to contribute to your mission, not because they want to get something out of it. However, product fundraisers have the unique opportunity to allow supporters to do both. 
And when you sell relevant and highly demanded products to your dedicated supporters, you're more likely to raise a ton of money for your church or school. Here are a few suggestions for high-demand items this year that your supporters will actually want to purchase:
Face masks:

Since face coverings are already encouraged (or required) in most public places,

hosting a custom face mask fundraiser

is a great way to leverage a not-so-great situation for a good cause. Plus, it's a great way to promote public health and safety!
Discount cards: Discount cards offer a fantastic way to partner with businesses in your community, raise money for your organization, and provide valuable incentives to your supporters. Especially in a time like this when many people are pinching pennies, discount cards are great for getting local goods and services at a cheaper price.
T-shirts:

T-shirts are always a fan favorite option for product fundraisers. With a

t-shirt fundraising platform like Bonfire

, you'll have ample support as you design, print, and ship your custom t-shirts to supporters. All you have to do is promote your campaign (which we'll discuss in more detail later).
Your supporters might be holding their wallets a little tighter this year than they have for your previous fundraisers. When you offer products that your audience truly desires, that might be just enough to push them over the edge to contributing to your campaign. Then, you'll be more likely to reach (or surpass!) your fundraising goals.

Sell products from an online web store.
When you think of product fundraising, you might picture a group of students going door-to-door selling magazine subscriptions or candy bars. And, while those strategies certainly have a place in the fundraising world, like many other traditional and long-lasting fundraising ideas, product fundraising is going virtual. 
Nowadays, you can quickly and easily sell products from a custom-built online web store. Here are a few best practices to keep in mind when selling merchandise online:
Ensure a user-friendly interface.

Your online web store should be easy to use and with an intuitive user interface. That means your online users should be able to browse available products, add items to a virtual shopping cart, and check out with ease.
Accept multiple payment methods.

Even with an easy-to-use web store, some supporters might prefer to purchase their merchandise the traditional route instead. In that case, you might want to sell merchandise in-person as well by accepting cash or money orders, along with the credit/debit card payments for online orders.

Brand your web store to your organization.

Making sure your web store is consistently branded with your school or church's logo and color scheme is a great way to remind potential customers that they're on the right site. Otherwise, they might worry that they've landed on an untrustworthy third-party website and click away without making a purchase.
Not only is online product fundraising a fantastic way for supporters to partake in your fundraisers from the comfort and safety of their own homes, but you're also able to maximize your fundraising potential by expanding your campaigns beyond typical geographical boundaries.

Promote your campaign on social media.
More than likely, your digital strategy already includes an aspect of social media marketing. That's where you promote your fundraisers on your school or church's dedicated social media profiles and encourage followers and supporters to participate. 
In fact, according to this guide, "the days of leaving your online marketing or social media presence as secondary priorities are long gone."
Your product fundraisers are no different! Be sure to promote your online web store complete with your high-demand, branded merchandise on your social media accounts. Then, link back to your web store in each post so that supporters know exactly how to purchase one of your items.
Further, social media offers an increased opportunity for supporters to interact with and share your fundraisers online. For example, one student might repost the link to your online web store to their own personal network of 500+ individuals, meaning your fundraiser is able to exponentially increase in reach. Think of all the potential new supporters!
---
Product fundraising is one of the most popular fundraising ideas for churches, schools, and a plethora of other organizations. That's because, when pulled off effectively, they have the power to raise a ton of money. When you take these best practices into consideration, you can set your fundraising team up for great success. 
And if you're looking for more unique fundraising ideas for your organization, check out ABC Fundraising's guides to school fundraising and church fundraising. Good luck!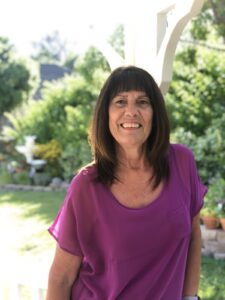 This guest post was contributed by Debbie Salat of ABC Fundraising.
Debbie Salat is the director of fundraising activities and product development at ABC Fundraising.
Debbie joined ABC Fundraising in 2010 and is responsible for launching over 6,500 fundraising campaigns for schools, churches, youth sports teams, and non-profit organizations all across the USA.
With over 20 years of fundraising experience, Debbie knows the path to success for fundraisers which she shares with groups on a daily basis so they can achieve their fundraising goals.
https://www.crowd101.com/wp-content/uploads/2020/10/ABC-Fundraising_Crowd101_Product-Fundraising-in-2020-4-Tips-for-Schools-and-Churches_feature.jpg
315
780
Joseph
https://www.crowd101.com/wp-content/uploads/2020/09/Crowd101-logo.svg
Joseph
2020-10-12 14:12:41
2022-12-09 20:47:32
Product Fundraising in 2020: 4 Tips for Schools and Churches