Your donors are on a journey with your nonprofit. From the time they first hear about your organization throughout their entire engagement, the relationship between your nonprofit and its donors grows and develops. 
However, 2020 has thrown most fundraisers in for a loop. With a global pandemic and social distancing guidelines in place, meeting new donors using traditional face-to-face strategies, like events, are no longer possible. So how can you increase your donor list and acquire new supporters in 2020?
For nonprofits, the average donor retention rate as of 2017 was 45.5%, which means the churn rate was closer to 55%. All nonprofits should strive to have higher than average donor retention rates. But a 100% donor retention rate is next to impossible. Your acquisition strategy should fill in the gaps to replace lapsed donors in your donor database and expand your following in the community. 
To acquire new donors, many nonprofits have turned to online engagement methods. In this guide, we'll touch on some of those methods in featuring these top ideas:
Peer-to-Peer Fundraising

Virtual Community Events

Google Grants

Website Optimization

Corporate Partnerships

Donor Surveys

Crowdfunding

Online Petitions

Direct Mail

Social Media

T-shirts
Ready to dive into some top-notch donor acquisition strategies to help your nonprofit grow? These 11 effective ideas can be incorporated into your acquisition strategy to reach new supporters. Let's get started. 
1. Peer-to-Peer Fundraising 
Peer-to-peer fundraising allows your supporters to create their own fundraising pages, reach out to their respective digital networks, and raise money on behalf of your organization. It's the ultimate donor acquisition strategy because it adheres to the various needs of your nonprofit. You're able to engage your current supporters, reach new ones, and raise money all at once!
Why is peer-to-peer fundraising so successful for donor acquisition? 
Peer-to-peer fundraising relies on social proof for success. This is the idea that new donors are more likely to be drawn to causes that their friends, family members, or colleagues also support. Peer-to-peer fundraising is powered by our personal connections with others, making it a valuable resource for new acquisition and an empowered community. 
2. Virtual Community Events
If your nonprofit wants to grow localized support, community events may be the way to go. While in-person events may not be feasible given social distancing guidelines, you can still host traditional community events like a 5K, a community carnival, a park picnic, a holiday parade—but you just have to do so virtually!
Invest in some video conferencing, livestreaming, and other tools that make it easy to connect with event participants online. Community events provide an opportunity for friends and neighbors to gather together for a good cause. With everyone at home, your supporters will be even more grateful for the virtual opportunity.
When you host community events, make sure to use the best event software for registration and marketing. CharityEngine's guide will help you get started finding the best event solution that you can use for your virtual events.
3. Google Grants
You've probably seen Google ads as you've searched different keywords using the search engine. The top few spots of the search results for commonly searched keywords are frequently monopolized by relevant companies trying to get their name on top. Your nonprofit's brand name can be among them! 
Google provides eligible nonprofits $10,000 per month to spend on your own Google AdWords. These Google Grants will help your nonprofit rank at the top of the search engine for keywords most related to your mission. This article walks through the necessary steps to set up and maintain your Google Grant. 
Why are Google Grants so successful for donor acquisition? 
Google Grants help you reach the audiences that are actively searching for keywords related to your cause. This helps spread your brand name and encourages interested people who may not have heard of your nonprofit before to conduct more research on your website. 
4. Website Optimization
Whether you decide to use Google Grants or not, website optimization is a key aspect of donor acquisition. Before donors give their hard-earned money, they'll want to research your organization to make sure the contribution is going toward a worthy and responsible cause. The first place they'll look for this information? Your website. 
Be sure your nonprofit's website is easily navigable, branded effectively, and optimized for mobile users. You should make sure it's easy to learn about your mission and your nonprofit's campaigns. This way, you can convince new donors to get involved and show them how to do so. 
Why is website optimization so successful for donor acquisition? 
Even if your nonprofit employs every latest tech trend in the nonprofit world, it won't do much good if you have a weak base for outreach. Imagine: your social media strategy attracts a lot of new followers, but they click through to your website, then abandon your organization's mission right away because your web presence isn't well-designed.
Your nonprofit's website is the foundation from which all of your other outreach is built. Make sure your donors can use it effectively. You may consider asking volunteers to conduct a site usability test to ensure navigability. Alternatively, consult a digital design agency to make sure your site is up-to-par. 
5. Corporate Partnerships
More and more corporations are investing in corporate social responsibility opportunities such as nonprofit partnerships and programs. Corporations may develop social responsibility programs designed to encourage volunteering, provide matching gifts, and supply sponsorships that your nonprofit can take advantage of. 
With these programs, they'll see an increase in customer acquisition because they'll gain the reputation of a socially-minded company while your nonprofit will see the financial benefits of the programming they develop.
Why are corporate partnerships so successful for donor acquisition?
The programs corporations develop in support of nonprofits can directly benefit your organization if you reach out for a direct partnership. For instance, they may engage in corporate volunteer days with your nonprofit or sponsor your next event! These opportunities help your nonprofit reach the company's employees and extend your brand name to their customers. 
6. Donor Surveys
One way you can develop new strategies to reach out to new donors is by leveraging information from the donors you already have relationships with. Use your donor management software to send surveys to supporters asking how they heard about your nonprofit.
Why are donor surveys so successful for donor acquisition? 
Donor surveys allow you to see which of your nonprofit's acquisition strategies are working effectively and which need some work. From there, you can adjust your approach to maximize your use of the most successful strategies while strengthening the weakest ones. 
For example, if the majority of your donors first got involved with your nonprofit by attending an event, you may decide to host an extra (virtual) event this year. Meanwhile, if your peer-to-peer fundraising hasn't acquired many donors, you may need to reanalyze your approach thereby making sure you have the best resources and have effectively trained your fundraisers. 
7. Crowdfunding
The concept behind crowdfunding is that a lot of small donations add up over time to help your nonprofit raise a substantial amount of money. This means you need to spread the word about your nonprofit far and wide to encourage people to donate to this campaign. 
Crowd101 explains the process: "First, you pick a platform, set up your campaign, promote the fundraiser, track your success, and thank those who donated."
Why is crowdfunding so successful for donor acquisition? 
Because your nonprofit reaches out to a large audience for small donations, crowdfunding is the perfect opportunity for new supporters to get involved. Because it's completely digital, crowdfunding is an easy and attainable method of giving. Plus, because you're looking for small donation amounts, it's affordable for new donors or other supporters who may not have a high giving capacity. 
8. Online Petitions
Sometimes the best way to reach new donors is to not ask them to donate. By providing ways to support your mission without asking supporters to dig deeper into their wallets, you're showing them that the support is what you're after, not the money. Online petitions are a great way for your nonprofit to reach supporters while appealing to decision-makers to support your mission. 
Why are online petitions so successful for donor acquisition?
Even when supporters don't give financially to your nonprofit, their support is still saved in their profiles in your donor database. This gives you a jumping-off point for wealth screening and prospect research to help your organization determine ask amounts and approaches that will help you acquire that first donation. 
9. Direct Mail
With so much emerging technology in the nonprofit world, it can be tempting to rely solely on your digital outreach strategies. However, you shouldn't completely overlook some of the more old-fashioned ideas. Direct mail can help your nonprofit garner donations or market your other fundraising opportunities. 
Why is direct mail so successful for donor acquisition? 
Direct mail is a great marketing strategy that can let new audiences know about your upcoming opportunities. People get way less physical mail than emails, so it's a good way to get your brand name out there.
Plus, even if people don't respond to the letter, they may see your logo again in the future, recognize it, and look deeper into your organization's mission. However, if a supporter marks that they don't want any physical mail, make sure to abide by that.
10. Social Media
Social media is no longer an optional outreach strategy. If your nonprofit isn't on social media platforms, you're missing out on a major opportunity to get in touch with supporters, especially with your younger audiences. When you're strategizing for social media, make sure to analyze the audiences you want to reach through each platform, carefully consider how you frame the content of each post, and offer engaging opportunities like videos and polls. 
Why is social media so successful for donor acquisition? 
Social media outreach relies heavily on the "sharing" aspect of the platforms to get your nonprofit's brand out there. When your supporters share your posts, they'll spread the word to their personal social networks about your organization. This idea of social sharing is the same concept used for effective peer-to-peer fundraising which is why the two strategies so frequently work well together. 
11. Sell T-Shirts
Selling t-shirts is a classic method of fundraising for nonprofits. Supporters are usually more than happy to donate their funds in exchange for a cool, custom t-shirt. However, these campaigns do so much more than that!
Why are t-shirts so successful for donor acquisition? 
When your supporters purchase a cool, custom t-shirt from your organization, they become like a walking billboard for your nonprofit. Whenever they wear the shirt in public, they're able to share your mission with friends and passersby. 
This then creates greater brand recognition throughout the community for your nonprofit and encourages others to conduct research to learn more about the nonprofit. Sell t-shirts from your nonprofit website or from a dedicated ecommerce store.
The best way to use these strategies is to combine them. For instance, you might host a peer-to-peer fundraiser leading up to your next local event. Then, you can encourage your fundraisers to share their campaign page on social media to get the word out. 
While donor retention is a key aspect of your nonprofit fundraising strategy, donor acquisition is used to fill in the gaps and expand your organization's audience. That's why you need balance while building out these two aspects of your fundraising plan. Don't let one fall to the wayside to focus solely on the other. Rather, each should grow together.
______________________________________________________________________________________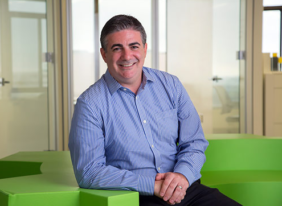 Guest author: Leigh Kessler, VP, Marketing & Communications at CharityEngine
Leigh Kessler is VP of Marketing and Communications at donor management software platform CharityEngine and a frequent speaker on branding, fundraising, data and technology.  He is a former nationally touring headline comedian and has appeared on numerous TV shows including VH1's "Best Week Ever", CNN's "Showbiz Tonight", Discovery Channel & Sirius Radio.​ He has overseen and informed research and branding strategies for some of the most well known brands in America. 
https://www.crowd101.com/wp-content/uploads/2020/11/CharityEngine_Wealth-Engine_11-Ways-to-Increase-Your-Donor-List-in-2020_Feature.jpg
480
920
Crowd101
https://www.crowd101.com/wp-content/uploads/2020/09/Crowd101-logo.svg
Crowd101
2020-12-01 09:00:55
2020-12-01 09:00:55
11 Ways to Increase Your Donor List in 2020