Promoting Your Next Campaign with Volunteer Power: 3 Tips
One of the most important parts of an organization is its volunteer support. Goals are reached, events are hosted, and word is spread about your cause because of the support and dedication from volunteers. They're your most vital resource for propelling your mission forward.
Promoting your campaigns is one of the most impactful ways for your volunteers to effectively support your organization. Whether you're crowdfunding, peer-to-peer fundraising, or conducting an online fundraising push, your volunteers can give your efforts the extra energy and connections you need to meet your goals.
Where do you begin? First, you must recruit the right volunteers for your organization. Retain those who have already engaged with your nonprofit. They're already dedicated to your cause and familiar with your goals. Recruit more volunteers over time to continually grow your base of support. As long as you keep your volunteers engaged and excited, you'll be in a strong position to unleash them to help promote your next campaign.
At Mobilize, we've facilitated over ten million volunteer actions from over 4 million passionate nonprofit supporters. We know it's crucial to your organization's success and growth to have a dedicated team of volunteers. We've seen firsthand the impact that volunteers can have on organizations' campaigns and initiatives, and can help you get the most out of your volunteer management strategy.
Let's walk through a few essentials to keep in mind for promoting your fundraising campaigns with volunteers as well as best practices for empowering them to maximize their impact. Here's what we'll cover:
What does a volunteer-promoted campaign look like?
Best practices for your volunteer marketing strategy
Benefits of volunteer promotions for fundraising campaigns
Keep in mind, your volunteers keep your organization growing and able to make a significant impact in the world. Empowerment and support for those who volunteer for your organization is a critical part of the long-term success of your organization's mission. Let's dive in.
What does a volunteer-promoted campaign look like?
A campaign promoted by an organization's volunteers can take many forms. Over the past year (and going forward), the majority, if not all, of fundraising campaigns will be based online. Having the right fundraising software makes your campaign that much more effective because it simplifies the process on your end and makes it easier for volunteers to point potential donors to the right location to donate.
No matter your strategy for raising money, your online presence is one of the most essential aspects of your campaign. So, in what ways can you have an impactful online presence for your organization's fundraising efforts? There are many ways to organize campaigns for your volunteers to promote online.
Start by determining which type of campaign you'll be conducting.
Online fundraising campaigns often take one of two main forms. These include crowdfunding and peer-to-peer fundraising campaigns. Each type has its own unique benefits, but the main difference lies in the way volunteers can promote it to raise awareness and money. Choose which method is best for your organization, and then determine best practices for empowering your volunteers to boost your online presence to potential donors.
Crowdfunding – Crowdfunding is a centralized form of fundraising in which your organization creates a main campaign page, often on your own website or on a crowdfunding platform. First, you'll need donation software or a crowdfunding platform to act as a catch-all for your fundraising efforts. Look to these crowdfunding pre-launch steps for tips to gain momentum in your planning stages.
Now that you've set up your page, how can your volunteers promote it to the public most effectively? Your volunteers can help to promote it to their own networks via digital and physical media. This can include:
Fundraising emails, such as these examples.
Physical mailers in their neighborhoods.
Social media posts on multiple platforms.
Word-of-mouth promotion to friends and family.
A centralized crowdfunding approach can help push your organization to reach its goals quickly and efficiently. It's also a great way to promote the value of teamwork in your volunteer base, as they are fundraising as a group and not for individual pages.
Peer-to-peer fundraising campaigns – These types of fundraisers differ from crowdfunding efforts because your volunteers will be promoting their own campaign pages for pledges and donations. If you have volunteers who'd want to get involved in hitting both a personal fundraising goal and your organization's, taking the peer-to-peer approach is a motivating way to encourage promotion.
Volunteers can benefit in a variety of ways from an individualized approach, including:
A personalized page for each volunteer.
Tracking personal fundraising success.
Either method of fundraising is beneficial and easily promotable by your organization. Each offers an easy, straightforward way for your volunteers' friends and family to contribute to your cause.
Best practices for your volunteer marketing strategy
In order to help your volunteers have the biggest possible impact when promoting your fundraising campaigns, you'll need to put some strategic thought into how exactly you'll empower them. These key tips will point you in the right direction:
1. Provide them with concrete management strategies and the right tools.
Your marketing strategy is going to be the gameplan that directs your outreach and marketing efforts. Once you've recruited enough volunteers to help with your mission, employ them to recruit donors. With a strategy for your volunteers to engage and secure donors, you'll save time and give them solid footing to get started spreading the word. Additionally, this helps grow an empowered, focused group of volunteers in your organization.
Ensure you are empowering your volunteers at the right time with the right strategy. To build your plan, consider the following:
Which platforms are most effective for reaching people who care about our mission?
What materials will we give our volunteers to distribute to spread the word?
What elements will give our message's content value?
How frequently should they be posting or sending messages about our campaign?
With all things considered, your team can begin to develop the unified message your volunteers will help promote. As you develop strategies for how, where, and when your volunteers will promote your campaign, it can also be helpful to set specific expectations and goals for them to aim for. This is an essential part of any effective volunteer management strategy and will take the guesswork off your volunteers' plates, giving them a more structured, enjoyable experience.
2. Develop a unified call to action.
Take care to thoroughly explain your campaign and its goals to your volunteers who will be promoting your message. Once the vision of your strategy is understood by all, develop your content accordingly. Remember, the value of your messaging will come from your calls to action, or the specific next steps that you're asking readers to take (in this case, making a donation).
For most online fundraising campaigns these days, you and your volunteers' marketing efforts will revolve heavily around social media strategy. Even with a more decentralized social media approach handled primarily by your volunteers, a unified call to action across all of their posts is a must.
For example, the posts your volunteers put on Facebook about your fundraiser will share why they care about your cause and why others should, too. But aside from their personal stories and testimonials, your volunteers should also be directing donors to the right places—your central campaign donation page or their individual peer-to-peer fundraising pages. Compelling calls-to-action that link directly to the right place are essential, as even the most motivated reader won't make a donation if they don't know where or how to do so.
Specifically, explain to your volunteers that their posts need calls to action that point to the right donation page. Then, give them more information to help craft the perfect donation appeals that will lead to the clicks and donations you need. For example, tell your volunteers exactly how donations will impact your constituents. What can $10 buy for the local high school? What does $100 look like in terms of equipment for a sports program? Details that will compel your donors to give are crucial to include, and providing your volunteers with this information makes it easier for them to get started.
3. Messaging pushes should happen at the right times.
The timing of your promotional posts is crucial. Having your volunteers publicize their messages at the right time is as important as the content. If no one sees it, their efforts were wasted. Determine what times are best for each platform based on your audience. For example, lunch breaks and the evening are popular hours for social media usage.
Then, determine if your fundraiser will lead up to any events in your overall campaign. Your volunteers' messaging should build excitement for such events leading up to the date and provide clear information on the event's details. Explore the OneCause guide to virtual nonprofit events for more guidance and ideas for incorporating virtual gatherings into your campaigns. The main idea is to let your volunteers know your overall campaign schedule in advance and give them specific guidance around when to promote which aspects and events.
Benefits of your volunteer's promotion
Your volunteer's efforts in promoting your cause will not only help you reach your monetary goals but will strengthen your organization on the inside and outside. Internally, your organization will work as a team to help achieve goals and milestones. Externally, the community that surrounds each of your volunteers will hear and learn about your cause, and why their loved one is dedicated to helping. Consider these specific benefits:
Enriched relationships with your volunteers – Your group of volunteers helping you promote your efforts will be made up of people who feel deeply about your mission. After all, they're promoting it on their digital presence and to their communities. When you make your marketing a team-oriented effort and success, they'll feel more connected to your organization.
Increased engagement – The engagement from your volunteer's social communities will positively impact your online engagement and increase your donor list. When your volunteers talk about your cause, their followers and mail recipients will recognize that someone they care about is impacted by your mission enough to promote it themselves. Your fundraising will be powered connections with others and will function only to make your community and organization that much stronger.
A focused, streamlined marketing strategy – Once your content strategy is developed, you will be able to use it for future endeavors based on how successful or unsuccessful your tactics turn out to be. Your group will make it easier to strategically direct interested supporters where it's needed with your tools and resources to proactively ask for support.
Benefits like these will help your organization to grow in more ways than one. Expanded online visibility and reach through your volunteers' networks puts you in contact with a wider audience, but your deepened relationships with volunteers are just as valuable, too.
As you wrap up your volunteer-powered fundraising campaign, don't forget to encourage even more engagement. Provide volunteers with new opportunities to stay involved and grow their impact. Check out Mobilize's favorite volunteer training ideas to start brainstorming new ways to engage your most dedicated supporters. With the right encouragement, your organization's volunteer program can take off!
Empowering your volunteers to connect with their communities to help spread the word about your cause is one of the most crucial tools for success. They will also be able to secure more donations, event registrations and potentially grow your volunteer base. With this, your organization can create strong connectivity within your group by inciting a feeling of teamwork and progress.
Author: Allen Kramer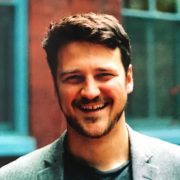 Allen Kramer is the Co-Founder and President of Mobilize. Before starting Mobilize with Alfred Johnson, he worked on Hillary Clinton's 2016 campaign, in management consulting at Bain & Company, and helped grow a great social enterprise called Assured Labor. Allen was born and raised in NYC, loves a wide range of music and—on his better days—running.
https://www.crowd101.com/wp-content/uploads/2021/01/Mobilize_Crowd101_Promoting-Your-Next-Campaign-with-Volunteer-Power-3-Tips_feature.png
300
760
Crowd101
https://www.crowd101.com/wp-content/uploads/2020/09/Crowd101-logo.svg
Crowd101
2021-01-28 18:46:57
2021-01-29 18:03:45
Promoting Your Next Campaign with Volunteer Power: 3 Tips