4 Unique Text Fundraising Campaign Ideas To Boost Support
With people spending more time on their phones, running a text fundraising campaign is a great idea to raise some serious funds. This can be a stand-alone campaign or easily paired with one of your existing fundraisers to maximize success. However you incorporate text fundraising, you can be sure that you'll improve your nonprofit's reach and raise more revenue than ever before!
Text-to-give is easy to set up and user-friendly for your donors, allowing them to donate any time and from anywhere—as long as they have their phone in hand! Donors will simply text a keyword and a donation amount to a phone number that your nonprofit will set up. Then, they'll receive a mobile-friendly version of your donation form which they can easily fill out with their financial information. Alternatively, some text-to-give platforms will bill the contribution to the donors' cell phone carrier, who then charges the donor.
Once you have text-to-give set up, you'll have to design an engaging campaign that will motivate people to give. Incorporate these text fundraising ideas to take your fundraising to the next level:
Text fundraising is an effective digital donation tool that will bring your nonprofit closer to reaching its goals. Let's dive right in so you can improve your fundraising strategy today!

Run a text fundraiser on major giving days
There are plenty of giving days throughout the year that your nonprofit can take part in. For example, Giving Tuesday, which takes place the Tuesday after Thanksgiving, is an international giving day that raises billions of dollars. Why not maximize support by leading a text fundraiser on one of these days?
A text fundraiser can help people donate easily and quickly, which is especially important on giving days since you only have 24 hours to reach your goal. Use these strategies to set your giving day text fundraiser up for success:
Choose a relevant keyword. Create a brief phrase that donors will text to your specific phone number. This phrase should be memorable, engaging, and relevant to the fundraiser's purpose. For example, if you're an animal welfare organization, you could make your keyword "Coins4Cats." Stick to keywords that are easy to spell so donors are more likely to get it right the first time.
Market your fundraiser. For your text fundraiser to garner enough support, your supporters and prospective donors need to know about it! Let your donors know ahead of time that your nonprofit will be participating in an upcoming giving day. Include detailed instructions on how donors can support your text fundraiser, including the phone number they need to text and the keyword.
Express donor appreciation. Let your donors know how much you value their contribution. An easy way to do this is with an automated message through your text-to-give platform that will thank donors for their support. Write this message ahead of time and, if possible, use your platform to make the messages personalized to the recipient by addressing them with their name.
Make sure your donation page is optimized for mobile devices and ready to go on the giving day. This way, when donors receive a link to your donation page, they'll be able to complete it without issues.

Work with a media or business partner
If you're a small nonprofit, getting the word out about your text fundraiser can be difficult. However, the right partner can help you expand your fundraiser's reach to thousands of new people! As a result, you'll gain new loyal supporters and boost your nonprofit's revenue.
A media partner, like your local news or radio station, can shout out your fundraiser to your entire community. This publicity can go a long way in maximizing support for your campaign. Many news outlets offer unsold space to nonprofits, so conduct outreach to these outlets ahead of time to see if they'll share your text fundraiser instructions on the air or even on their websites.
You can also reach out to businesses to form a corporate partnership. With a corporate partnership, a company will help advertise your nonprofit's fundraiser to their clients. A company might also agree to match employees' gifts when they donate to your text fundraising campaign. According to 360MatchPro, this type of corporate philanthropy can easily help you double your revenue, increasing the impact of your fundraising efforts!

Plan a social media campaign
A viral social media campaign for your fundraiser can introduce new people to your organization and engage your existing supporters. With so many different platforms like Instagram and TikTok, there are plenty of opportunities to create challenges that will bring attention to your campaign.
To plan an effective social media campaign, incorporate these key tips:
Decide on a social media platform. Consider your audience and the platform they might be more likely to use. For example, if you want to reach a younger demographic, consider running a campaign on Instagram or TikTok. Older demographics may be more likely to engage with Facebook.
Create a relevant challenge. Think about what you want your audience to do to help spread awareness. This should be engaging and closely tied to your organization's mission. For example, you can ask people to post a 30-second clip expressing why they're supporting your organization. In the caption, your supporters should include the text-to-give instructions so their viewers can take this critical next step.
Pick a unique hashtag. A hashtag can help boost your organization's reach while letting viewers know that this challenge is associated with your nonprofit. Your hashtag should include your organization's name or acronym to help build brand awareness.
Kickstart the campaign by posting attention-grabbing photos, videos, or graphic design advertising the fundraiser on your social media account. You can even grant volunteers access to your account and allow them to post a photo/video of them completing the challenge. According to Donately, integrating these social media posts into your fundraiser website can help bring more traffic to your fundraiser and increase your following.

Integrate text fundraising into your events
Text fundraising can take any fundraising idea to the next level, so leverage it throughout your events to maximize support. Here are a few key ways you can use text fundraising to supplement your events:
Create a contest. Offer a prize for the person or team that raises the most amount of money. For example, if you're hosting a live auction, you can divide people into teams based on the tables they're sitting at. Throughout the auction, your guests can bid for items and donate to your organization through text-to-give. Display a leaderboard and timer at the event to create urgency so people feel motivated to give more.
Display a fundraising thermometer. A fundraising thermometer allows your attendees to see in real-time the progress of the fundraiser. Project this thermometer at the event or display it on your fundraiser website for people participating from home. This way, donors will feel motivated to help fill up the thermometer and boost your online fundraising.
Spotlight people who text-to-give. At your event, give special attention to people who utilize your text-to-give option. For example, you might choose to shout out their name at the event or on social media. This will motivate people to give more and help donors feel like an integral part of your nonprofit's community.
Do your research to find a text-to-give platform that will not only allow donors to give, but will also enable your organization to send text messages before and during the event to boost excitement and remind people of your fundraising goals.
---
Text-to-give is a surefire way to amp up your fundraising strategy and introduce new people to your organization. It's easy to set up with the help of a text-to-give platform, so do your research to find a platform that will meet your nonprofit's needs. Host a standalone text-to-give fundraising campaign or elevate any fundraising event, like an auction or walk-a-thon, by incorporating this additional opportunity to give. Good luck!
---
About the Author: Jacob Spencer, Customer Success / Account Manager at Donately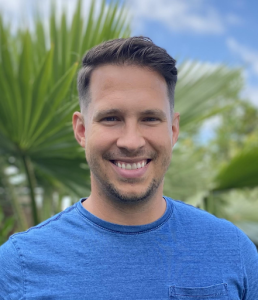 I strive to make every step of our customer journey as enjoyable as possible. My goal is to turn everyone that trusts Donately into a raving fan! Raising funds can be daunting, but we know that with the right tools, it can and should be easy.
Throughout my career, I've been able to help sales and success teams tackle new markets, grow and expand.
Leading with empathy, listening to actually solve problems, and remembering that we are all human are the key elements to growing any business in a meaningful way.
When I'm not working you can find me spending time with my wife, 2 boys and our Border Collie, Abbie. Family>Everything.
https://www.crowd101.com/wp-content/uploads/2022/09/PP-Donately-Crowd-101-4-Unique-Text-Fundraising-Campaign-Ideas_Feature.jpg
299
866
Crowd 101
https://www.crowd101.com/wp-content/uploads/2020/09/Crowd101-logo.svg
Crowd 101
2022-09-29 16:01:01
2022-09-29 19:35:46
4 Unique Text Fundraising Campaign Ideas To Boost Support