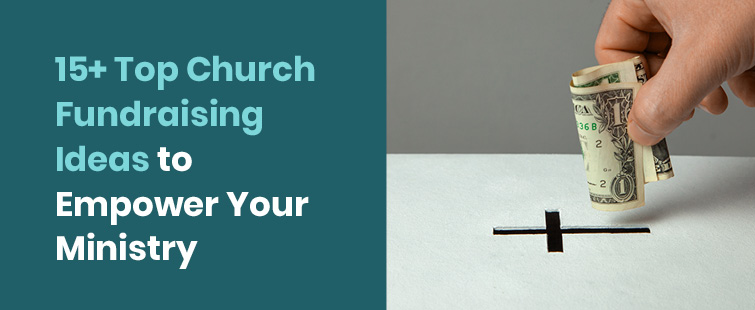 15+ Top Church Fundraising Ideas to Empower Your Ministry
Your church is a pillar of the community, working to uplift the lives of residents, support humanitarian aid, and administer critical social and religious services. Of course, to keep up all of these different responsibilities, your church needs funding, which many ministries struggle to raise.
Fortunately, fundraising doesn't have to be a stumbling block for your church! While it may sound like a painful hurdle, raising money can be made both fun and easy as long as you employ engaging, profitable, and impactful fundraising ideas along the way.
To pave the way for your church's future fundraising success, we will equip you with the information you need to host an effective church-oriented fundraiser guaranteed to raise more support for your ministry. We'll explore the following categories:
With so many impactful church fundraisers in hand, a lack of funds should never again be why your church gets held back from doing its essential work. Let's dive in with two of our favorite fundraising initiatives.

Our Favorite Church Fundraising Ideas

1. Crowdfunding for Churches
Crowdfunding is one of the most popular and effective ways churches can raise funds for outreach programs, events, service projects, and mission trips. Crowdfunding campaigns capitalize on the social connections of your congregation.
Essentially, your church will use a crowdfunding platform to organize a donation page, set a deadline, and a financial goal. Then your congregation members will donate and recruit friends, family, and social media followers to chip in and support your church. Congregants can share your church's mission, post updates on your work in the community, and accept donations on your behalf to boost your church's fundraising capacity. 
Of course, to ensure your crowdfunding campaign is successful, you will need to leverage a digital crowdfunding tool or an online fundraising platform. Our top choices for churches include:

Bonfire. Selling custom t-shirts is a great way to encourage more supporters to participate in your campaign. With Bonfire, you can design the perfect custom t-shirt for your congregants to purchase, recruit your congregation members to promote the campaign, and raise money for mission trips and other projects. With this crowdfunding technique, your church members can promote and sell your t-shirts and collect 100% of the profits.

Fundly. Fundly's crowdfunding services put social sharing at the forefront. Your congregation members are passionate about the good work that your church does through its programming—so why not let them take the reins and share their passion for your church with their friends? With specialized social networking capabilities, Fundly is the best choice for traditional crowdfunding.

Funded by Faith. Funded by Faith believes in completely transparent crowdfunding campaigns. They support the idea that in order to raise money for your church you should show your followers exactly what that money will be used for. Funded by Faith is the perfect choice for nonprofit churches with an interest in fundraising.

2. Donation eCards
The online space is shaking up the way churches spread the word of God. Online charity greeting cards may be just what you need to foster a welcoming community while also raising some extra money to fund your growth.
Backed by an online eCard platform, design eCards to:
Celebrate holidays or birthdays
Express condolences when someone loses a loved one
Say thanks to someone
Then, your congregants can purchase eCards throughout the year to send to their friends and families. Whether you're launching a Christmas fundraiser or want to raise money throughout the year, online greeting cards are great year-round.
If you want to expand beyond fundraising, you can even use it to design online invitations congregants can send to loved ones. This is a fantastic way to expand your church community.
To tap into this church fundraising opportunity, you need the right eCard creation software. Your platform should allow you to design cards that match your church's branding. Make sure you can upload your logo or other custom images too. Once you've perfected your designs, your platforms should enable you to add them directly to your church's website and start selling them.

eCardWidget. From user-friendly design tools to an embeddable widget, eCardWidget offers everything you need to launch fundraising greeting cards for your church. Their integrated fundraising capabilities make raising money via eCards incredibly easy. Either launch your designs with a template or start from scratch with your own images. You can create designs for Easter, Christmas, or any holiday throughout the year with ease!

3. Shoe Drive Fundraisers
Shoe drive fundraisers are among the simplest and most cost-effective ways for you to raise money for your congregation. Best of all, this memorable and unique fundraising idea doesn't even require you to ask for money from your congregation!
Instead, shoe drive fundraising involves community members donating their gently worn, new and used shoes. It's an activity that will be especially easy for congregants with young children who are quickly outgrowing their shoes.
To host a successful shoe drive fundraiser, you'll need to:
Partner with a reliable shoe drive fundraising coordinator.

Place shoe drive collection materials, such as donation boxes, around your church and the local community.

Promote your campaign to your ministry and beyond, encouraging supporters to donate their gently worn, used and new shoes.
Your shoe drive fundraising coordinator will then pick up the shoes and send you a check based on the pounds of shoes donated. The shoes will ultimately be sent to developing nations, providing inventory for micro-enterprises, such as small family businesses, that will use the shoes as a path out of poverty.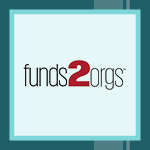 If you're eager to begin taking advantage of this altruistic, sustainable, and powerful community fundraising idea, then you should start researching reputable shoe drive fundraising coordinators to help run your campaign. In particular, Funds2Orgs is a leader in this niche fundraising space, guiding you through the entire fundraising process and even offering marketing materials and other valuable services to supercharge your campaign!

Easy Church Fundraisers for Small Ministries
While fundraising can be difficult for any church, smaller congregations tend to face additional challenges in engaging supporters and reaching their fundraising goals. For instance, it can be difficult for smaller churches to gain traction with their campaigns, causing their program budgets to suffer. 
However, small churches can still impact their surrounding communities, especially when equipped with the right tools. In particular, these standout fundraising ideas are explicitly designed to accommodate smaller ministries and budgets.

4. Service Day
Cost: Free to $
Level of difficulty: ⚫
Potential: +++
Holding a service day is less about selling goods or services and more about inspiring others to donate by demonstrating the good work you do. On your church's dedicated service day, organize your volunteers into teams and assign them a predetermined community service project.
These ideas should benefit the community in some way, such as:
Cleaning up the roadsides in your area

Planting a neighborhood garden

Partnering with your local Humane Society chapter to host an

adoption day

Organizing a soup kitchen for local homeless persons
No matter its size, your church can directly demonstrate how valuable it is to the community through volunteering and performing local mission work. This will help people see your church's importance and inspire grateful support.

5. Church Potluck
Cost: Free to $
Level of difficulty: ⚫
Potential: ++
Every church has that one member who makes the best banana pudding or the family whose mac and cheese is to die for—every time! Your church members will happily wait in line for a scoop of some nice home cooking, so why not turn this into a fundraising opportunity?
Hosting a church-wide potluck is a tried-and-true method to raise money in your church and bring together your ministry. Your church can provide the main course while congregants bring side dishes, desserts, and drinks to complete your spread. You can charge an admission fee by individual or family at the door or simply ask for donations.

6. "Give It Up" Donation Campaign
Cost: Free
Level of difficulty: ⚫
Potential: +++
At some point in our lives, most of us have thought, "Why not? It only costs $3" as we stand in the checkout line for daily coffee or another routine purchase. However, these costs can quickly add up.
Many religious denominations encourage the devoted to give something up in their life for a period, such as Catholicism's Lenten Sacrifice. In that same vein, "Give It Up" is a simple fundraising idea that asks congregation members and supporters to save the money they would have otherwise spent on a routine purchase and instead donate it to your church.
While it may seem underwhelming to receive the small pittance people would have used to buy a cup of coffee or go to the movies, these small donations add up over time to create a steady stream of incoming revenue.

7. Silent Auction
Cost: $$$
Level of difficulty: ⚫⚫⚫
Potential: +++
Fundraising events for churches have the potential to bring your congregation together for a time of fellowship, and silent auctions are the perfect example. Silent auctions require your church to acquire desirable donations from your community or the congregation itself to entice generous bids from your supporters. 
You will need to display your auction items and offer bidding sheets, or employ mobile silent auction technology (like the software provided by OneCause!), so your congregants can place their bids. When silent auctions are well-organized and have exciting items up for bid, you will be surprised by how quickly you can raise funds for your church.

8. Envelope Fundraiser
Cost: Free to $
Level of difficulty: ⚫
Potential: +++
Are you searching for a quick and easy fundraising idea to accommodate your church's limited fundraising capacity and engage your ministry? Hosting an envelope fundraiser will ensure all of your congregants have the opportunity to get involved and donate modest amounts that will really add up. The idea behind an envelope fundraiser is fairly simple. All you need is to do is:
Obtain 100 envelopes with the numbers 1-100 written on them.

Instruct each member of your congregation to take a single envelope.

Ask congregants to donate the amount of money that matches the number written on the envelope.
This will ensure that the maximum amount that any donor will have to contribute is $100 and that there will be plenty of other manageable amounts. With 100 envelopes in this fundraiser, you can raise up to $5,050!

9. Candle Sale Fundraiser
Cost: $
Level of difficulty: ⚫
Potential: +++
Candles are a universally adored gift, and your church should take advantage of people's love for candles by selling them to your congregants. This is a particularly strong idea around the holidays when people are scrambling for gifts or stocking stuffers.
Candles are a fairly easy item to sell that can significantly boost your donation intake. Just make sure to provide all your buyers with a wide range of scents from which to choose. If you want to go the extra mile, offer gift options, such as gift wrapping and attaching personalized messages.
This fundraising idea can also turn into a lovely gift exchange or holiday swap if you choose to market it that way.

10. Appreciation Grams
Cost: Free to $
Level of difficulty: ⚫
Potential: +++
Everyone has someone they should thank for being a good friend, family member, and loved one. However, it is much too easy to forget to show our appreciation. To remedy this, offer congregants the opportunity to buy appreciation grams for their loved ones.
These grams can come in many forms and often come with a small token, like candy. Additionally, encourage your congregants to write personalized letters for each gram they send so that each recipient knows they are valued. 
Appreciation grams are an excellent way for your church members to raise money for the ministry they love while strengthening their relationships with one another.

Effective Church Fundraisers for Any Ministry
All churches have the power to impact their community, but the more you can fundraise, the greater your potential influence. Any church can easily accomplish these powerful fundraising ideas and have a high fundraising yield.

11. Walk-a-thon
Cost: $
Level of difficulty: ⚫
Potential: +++
This sporty fundraising idea brings your congregants together, and it also helps your congregation engage with your wider community through a fun, local event. 
With a walk-a-thon fundraiser, participants can collect pledges based on the distance walked or solicit lump sum donations simply for participating. If the task of pledge and donation collection seems daunting, keep in mind that your church can use walk-a-thon fundraising software to streamline the management of this engaging and lucrative fundraising event.

12. Angel Festival
Cost: Free to $
Level of difficulty: ⚫
Potential: +++
Typically held in December, angel festivals allow you to showcase the artistic talent of your congregation members while encouraging them to connect with the holiday spirit.
These festivals encourage the congregation members to either construct an angelic statue or figurine or dress up as an angel. Depending on your congregation's preferences, you may wish to consider having three categories:
Angel costumes.

Small angel figurines.

Large angelic statues.
Each participant should have a bowl next to their entry, and people can give money to their favorite angel. The person with the most money in their bowl at the end of the event wins the competition. Your congregation members will love this opportunity to get creative and raise money at the same time!

13. Family Fun Day Fundraiser
Cost: $
Level of difficulty: ⚫⚫
Potential: +++
Need an exciting fundraiser for your church's summer campaign? Host a family fun day, or church-wide block party, to bring people together to soak up the sun and raise money for your church. You can raise money with this idea in multiple ways, including:
Selling concessions, drinks, and

event apparel

.

Charging an entrance fee.

Selling tickets for activities and games.
This event will allow your congregants of all ages to participate in your fundraiser and have fun while doing it. Consider having activities like face painting and water balloon tosses to get people in the summer spirit.


14. Engraved Bricks
Cost: $$
Level of difficulty: ⚫⚫
Potential: +++
Is your church looking to expand its location or build an extension of one of its buildings? Raising funds for a project like this is difficult, and people are often more likely to donate to a mission-based or community service-related project.
To overcome this hurdle, allow congregants to purchase an engraved brick. This provides you with a little extra money to do the renovations or construction you need. On top of that, it allows you to engage congregants, who can write personal messages on their bricks, dedicate them to loved ones, or use them to honor people they have lost.
Additionally, consider recognizing major donors by offering larger dedications for greater donations, such as plaques, signs, or special brick walkways.

15. Fall Festival
Cost: $$
Level of difficulty: ⚫⚫
Potential: +++
Between Halloween, Giving Tuesday, and the winter holidays, the end of the year is a festive time of giving and celebration that presents various opportunities to tap into congregants' sense of generosity. 
While candy and appreciation grams are more suited to November and December, a fall festival is a great event to host during the earlier autumn months, allowing you to further empower your church's fundraising momentum leading into the holidays. Your fall festival can include any number of fall-themed activities, including:
Visiting a pumpkin patch

Hayrides

Cakewalks

Face painting
Don't forget you can raise extra money by selling fall-themed food and drinks, such as apple cider, caramel apples, and pumpkin pie.
This is a compelling fundraising idea for your church if your congregation members are less inclined to participate in Halloween or other holiday celebrations. With this festival, congregants can hang out and enjoy fall in a fun and wholesome environment.

16. Baking Competition and Sale
Cost: Free
Level of difficulty: ⚫
Potential: +++
Hosting a baking competition is one of the most popular summer activities for church fundraising. Show off the baking expertise of your congregants with this delicious fundraiser!
Each participant should make a few of the same flavor pie, cake, or whatever other dessert categories they participate in, giving more people the chance to taste each entry. People will vote for their favorite pastries by donating a dollar to their top choices. You can also charge an entrance fee to the tasting for a little extra revenue boost!
Then, after you've crowned the winners of your competition and distributed prizes, you can collect any untouched pies, cookies, or cakes (with the bakers' permission, of course!), then wrap them up and sell the sweets to congregants.
Additional Resources for Church Fundraising
Eager to continue learning more about church fundraising ideas, best practices, and software? Check out these valuable additional resources: 
https://www.crowd101.com/wp-content/uploads/2018/08/Church-fundraising-ideas_feature-image.jpg
310
755
Joseph Hogue
https://www.crowd101.com/wp-content/uploads/2020/09/Crowd101-logo.svg
Joseph Hogue
2022-05-13 10:58:36
2023-05-23 13:29:32
15+ Top Church Fundraising Ideas to Empower Your Ministry