Get to Know Your Donors Better: 4 Data-Driven Tips
As a fundraising professional, you already know the value of donor data. The more you know about your donors, the better you can engage with them and create targeted marketing content. This is key to developing donor relationships and setting up the stage for future fundraising efforts, including crowdfunding, peer-to-peer fundraisers, and capital campaigns.
Due to COVID-19 and social distancing guidelines, engaging with your donors in person is currently not a viable option. Focusing on your digital interactions is going to be your best bet to maintain donor relationships while working from home.
A data-driven approach in your online fundraising tactics is the best way to mirror personalized face-to-face interactions. But in order to best leverage your data, you're going to need a lot of it. What are the best ways to collect key data?
Here at DonorSearch, we work with nonprofits to optimize their prospect research efforts and gather important fundraising data. If you're reading this article, you're likely a fundraising professional who wants to support your own organization through more data-driven methods. In order to do so, consider the following 4 tips:
Record all of your donor engagements

Keep your donor data in a centralized CRM

Ask donors for feedback 

Use data to identify high impact donors
The best way to navigate our current fundraising landscape is to look at the data you already have and make smart decisions for your organization. Ready to learn how? Let's begin.

1. Record all of your donor engagements
In order to start utilizing data effectively, you're going to need to collect it. The more data you have the better prepared you are for successful marketing and fundraising engagements! 
The best way to gather this data is to record all of your donor engagements. This is true for donors of all giving levels, from major contributors to small one-time or recurring givers.
You likely engage your donors in the following ways:
Online/offline donations

Email communications

Direct mail communications

Social media posts and comments

Live/virtual fundraising events

Social fundraising campaigns 
While current strategies primarily focus on online efforts, keep in mind that your past in-person engagements still provide valuable information to inform your current fundraising.
In order to convert these engagements to actual data, you need a dedicated and reliable fundraising toolkit. Each of the above engagements needs a tool to help you facilitate it. To accept online donations, you need a donation tool and nonprofit payment processor, and to send well-crafted and targeted email communications, you'll need a marketing tool.
All of your fundraising tools should effectively record and store the key information collected. For instance, your online donation tool should not only collect data on gift size, but also the donor's contact information and other data points like whether they chose to make a recurring gift. 
Referring to a database of all donor engagements can clue you in to what went right or wrong and reveal how to best approach future relationships. If some donors respond better to email marketing than direct mail, you'll know to prioritize your email communications with that group. Further, if your donors are heavily more active on a certain social media platform, you'll know to prioritize those posts over a platform where you see little to no activity.
Donor stewardship in the time of COVID-19 is even more crucial and delicate than before. It's safe to assume that not all of your supporters are in the financial place to continue giving right now, so continuing to blindly send fundraising asks might even risk important relationships. Use the data you have to develop a personalized and targeted data marketing strategy and better reach your supporters.

2. Keep your donor data in a centralized CRM
Simply recording all of your donor engagements is not enough to confidently leverage that data. Because data is recorded using different tools, there lies a risk of duplicate profiles or even inaccurate information. This can happen due to a simple typo or different spelling within one tool versus another.  
The best way to combat this is to ensure your data is stored in a centralized constituent relationship management (CRM) system, also known as your donor database. This way, all of that key data is sent to one place and can help you build comprehensive profiles for each of your supporters.
With a centralized and integrated CRM system, you gain a holistic view on all of your fundraising engagements. Depending on the CRM you invest in, you can even easily create comprehensive reports giving you key insights into what that data means. For instance, create a report that compares the open rates in an email marketing A/B test to see which design elements would work best in the future. 
Having complete donor profiles in your arsenal can also give you insight into the types of supporters you have. As discussed in this DonorSearch guide on affinity to give, it's helpful to know supporters' backgrounds, history of nonprofit involvement, and ways they support your organization. This way, you can create more targeted campaigns to entice those supports and create genuine and fulfilling connections.

3. Ask donors for feedback 
Another way to gather key data on your donors is to go straight to the source. Asking donors for feedback is the most direct way to improve your relationship with them and provide engagements that they'll respond to.
Especially in times of crisis and uncertainty, connecting with donors and gaining an understanding of their specific needs and situations is key. This way, all future engagements are aligned with those needs and can provide supporters with more valuable information.
In order to open up this direct communication line to donors, consider the following tips:
Send donors an email updating them on how your organization is sustaining and keeping everyone safe amidst the COVID-19 pandemic.

Ask donors if they have a communication preference going forward. For instance, they might want you to pause fundraising asks and instead provide other non-financial ways that they can support your mission.

Send out surveys if a donor makes a gift or if you've recently hosted a virtual event. This way, you can gain a better understanding of your

online donation page

or virtual event experience and use the feedback to improve your processes for the future.
However, it's not enough to just ask for feedback from donors— you need to actually implement their contributed improvements into your upcoming fundraising and marketing efforts. Don't ask for a donation if that supporter specifically states that they cannot during this time. If you do, you risk that relationship and may create a negative impression of your organization.
Providing donors agency in their engagements and experiences with your nonprofit is key to improving your overall relationship with them. Even after COVID-19 is no longer a problem, focusing more on donor stewardship than revenue will only help your organization going forward.
4. Use data to identify high impact donors
Once you have a good collection of data in your arsenal, you can now leverage it to your advantage and maximize your fundraising potential. For instance, consider investing in a prospect research tool. 
According to this Double the Donation guide, prospect research is the act of screening your donors for key data points in order to identify high impact donors. Now that you have full comprehensive profiles for each of your supporters, prospect research can help you determine which supporters have the potential to make a difference for your mission. This is done by screening your donor base for:
Philanthropic indicators

like past giving history, affiliation to your nonprofit, and other nonprofit involvement.

Wealth indicators

like business affiliation, real estate ownership, stock ownership, and past gift sizes.
Donors with strong philanthropic indicators are more likely to have a high affinity to give, while those with more wealth indicators are more likely to have a high capacity to give. Those with both a high affinity and capacity to give are your prospective major donors.
Major gifts are vital for your organization and to meet fundraising goals. Some say that almost 76% of nonprofit gifts come from just 3% of donors— your major donors. 
With a prospect research tool and comprehensive database, you can better identify those potential major donors and begin cultivation efforts. It's unlikely someone will make a major gift to your organization solely because they have the means to. They need to care deeply about your organization and mission. This is best accomplished by building a consistent and strong relationship with them.
Especially in the current economic climate, you should emphasize cultivation over fundraising requests. Don't focus on soliciting gifts and instead prioritize simply building that relationship. This way, if they do have the means to make a gift now, they will do so gladly, or it will pave the way for a future donation. For more insight, this article provides additional major donor strategies and tips, especially in the era of coronavirus.
As you can see, the more you get to know your donors, the more you can improve fundraising engagements and efforts. Taking a data-driven approach is always your best bet, especially now with a global pandemic putting a wrench in many of your usual operations. Hopefully, this guide provided you with the advice you needed to move forward with confidence. Good luck!
____________________________________________________________________________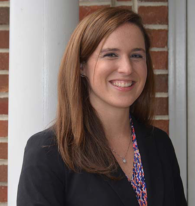 Guest Author: Sarah Tedesco, Executive Vice President of DonorSearch
Sarah Tedesco is the Executive Vice President of DonorSearch, a prospect research and wealth screening company that focuses on proven philanthropy. Sarah is responsible for managing the production and customer support department concerning client contract fulfillment, increasing retention rate and customer satisfaction. She collaborates with other team members on a variety of issues including sales, marketing and product development ideas.
0
0
Crowd101
https://www.crowd101.com/wp-content/uploads/2020/09/Crowd101-logo.svg
Crowd101
2020-10-12 09:00:32
2020-10-12 09:00:32
Get to Know Your Donors Better: 4 Data-Driven Tips