Social Media's Impact on the Online Fundraising Landscape
When it first emerged, online fundraising disrupted the overall nonprofit fundraising landscape. Suddenly, supporters could give from wherever (and whenever) they pleased and droves of donor data were available for analysis. However, the evolution didn't end there. 
At GoodUnited, we specialize in helping nonprofits understand, inspire, and grow their relationships with social supporters. Through that work, we've seen firsthand how Facebook has revolutionized the online fundraising landscape with its fundraising tools.
We're going to cover that history, as well as how your organization can make the most of what makes the platform unique, through the following points:
Facebook Fundraising has come a long way in the few short years since it first emerged. Let's take a walk down memory lane with a quick history of the tools and what made them so different than online fundraising platforms of the past.

Brief History of Facebook Fundraising
Facebook's fundraising tools emerged in 2015 as a way for nonprofits to raise crowdfunded peer-to-peer donations.
The platform has facilitated over $3 billion in donations to both nonprofit and personal fundraisers. Of that, about $1 billion has been raised through birthday fundraisers— a development that was released in 2017— alone. These donations have been raised by the 45 million+ users that have either started or donated to a Facebook fundraiser.
There are a few characteristics of Facebook fundraising that have caused the momentous success of the platform, such as:
Zero processing or administrative fees.

Facebook waives any fees for nonprofit fundraisers, so verified organizations receive 100% of the gifts donated to them.

Secured, quick payout process.

When a nonprofit signs up for Facebook Payments, it can receive donations within two weeks of reaching the minimum donation threshold.

Multiple ways to fundraise.

On Facebook, nonprofits can raise funds through user-created fundraisers and fundraising pages, Facebook groups, Facebook Live donations, donate buttons, and donation stickers.

Matching donations.

Users can pledge to match donations made to the Facebook fundraisers they create, doubling the impact of each fundraiser.
Additionally, Facebook has built-in social sharing. So, rather than users sharing a link to a third-party page (like GoFundMe or Kickstarter) with their Facebook friends, they can share a fundraiser created within the platform. Donors can give easily through the familiar platform and immediately get back to scrolling through their feed.
This goes against the common guidance around social media for nonprofits, which has often focused on tips to bring supporters off of the Facebook platform— for example, "How To Direct Facebook Followers to Your Crowdfunding Campaign." This is one of the key ways Facebook has revolutionized the online fundraising landscape— users can stay directly on Facebook to contribute.

3 Tips to Elevate Your Facebook Fundraising Strategy in 2021 and Beyond
With this history of Facebook fundraising in mind, how can you maximize your nonprofit's fundraising potential on the platform?
At this point, you're likely seeing some action with Facebook fundraising and perhaps even integrating your online peer-to-peer efforts with the platform already. However, in addition to the baseline of raising funds, your goal going forward should be to grow relationships with each and every social supporter by creating experiences that earn you supporters for life (rather than for one one-off fundraisers).
Here are a few tips that will allow your organization to raise funds and raise your relationships with supporters using tools readily available directly on Facebook's platform.
Tip 1: Use Facebook to host quick fundraising events.
One of the challenges that nonprofits are facing in 2021 is how to handle fundraising events. While many organizations found ways to pivot fundraising events to the virtual sphere in 2020 as a quick reaction to the COVID-19 pandemic, some of these events left much to be desired. 
Donors didn't experience the same amount of value from these virtual events as they would have with in-person events, but they were still asked to give in similar amounts. Now, a year later, there's a risk of donor burnout. Additionally, the reopening timeline (and the comfort event attendees will have with that timeline), is unclear. So organizations are left with the confusing decision of whether to hold in-person, fully virtual, or nonprofit hybrid events. 
Facebook fundraising is the perfect solution to replace any funds lost during such an uncertain fundraising landscape. With it, you can create fundraising events that can be virtual or hybrid with ease. 
For example, let's say you're hosting a quick 10k step challenge. With Facebook, you would:
Spread the word about the fundraising opportunity, challenging supporters to walk 10k steps a day for a month and raise funds from their peers in support. They can complete the challenge independently (fully virtual) or with one another (hybrid).

Throughout the challenge, encourage supporters to reach their step and fundraising goals.

After the challenge, thank participants and receive the raised funds from Facebook.
With Facebook, you don't need to coordinate a complicated marketing campaign, secure a venue, and spend months planning the effort. In theory, you can kick off one of these fundraising events with very little effort on behalf of your team. And, if you really want to increase participation and therefore revenue, you can use Facebook Groups to uplevel your fundraising events and more.
Tip 2: Make the most of Facebook Fundraising Groups.
So, let's say you're using Facebook fundraising to replace any fundraising lost in the uncertainty of 2020-2021. You can further elevate this effort by having your nonprofit's Facebook supporters join groups and using that as a channel to engage with them further.
What we've seen is that Facebook's algorithm is favoring groups. So, your supporters are more likely to see a post made within a group than one by an individual user outside of the group. This means that from the start, simply using groups increases the likelihood your nonprofit's Facebook supporters will see what you share.
There are a few ways that you can get users to join groups. For example, you can run targeted ads to invite those that have already expressed interest in your nonprofit (or hosted a fundraiser) to join groups. You can also make posts on your nonprofit's main page, inviting interested users to join groups that apply to their interests.
From within groups, you can:
Elevate fundraising events.

You can

use groups to create a community

for virtual fundraising participants. For example, if you're hosting a 10k step challenge, participants can join a group to share their fundraisers, contribute to one another, share tips, and connect over their common interests.

Share tips, encouragement, and gratitude.

If you create a group for users that start Facebook fundraisers, you can share educational tips to help them fundraise more successfully, thank them for their support, and share encouragement.

Group supporters by common interests and create community.

You can create a group for volunteers, ambassadors, and even those interested in fitness challenges. Then, they can bond over their shared interests and fundraise together.
Further, you can invite supporters to connect with your organization on Messenger, which we'll explore in the next section.
Tip 3: Use Facebook Messenger as a relationship-building tool.
Facebook Messenger was once seen as a tool for users to connect with one another over a distance. But, did you know that you can now use Messenger to chat directly with your nonprofit's supporters?
We've found that nonprofits can have great success when using conversational messaging to connect with users via Messenger. But first, you need to get users to opt in to connect with you in the channel.
You can invite users in your Facebook Groups to connect via Messenger. Or, you can comment on fundraisers, thank the user for starting their effort, and invite them to connect further through Messenger.
Then, once a user has agreed to connect on Messenger, you can:
Get more information about them.

You can ask supporters one-off questions and send surveys to learn more about their preferences. According to

Salsa's constituent relationship management guide

, the information you gather can help you target and personalize communications, identify potential major donors, and optimize your future fundraising campaigns. Plus, it can be used to

grow your supporter list

for future campaigns.

Share tips to help them fundraise effectively.

Your supporters probably aren't professional fundraisers. You can share tips to help them reach their Facebook fundraising goals, such as sharing the post regularly with updates about how much they've raised so far.

Encourage them and express your gratitude.

Perhaps most importantly, you can tell each individual supporter about how much you appreciate their efforts. You can share details about what their donations will be used for, and how they can continue supporting you going forward.
More recently, nonprofits have found themselves with a unique challenge— they've tried all of the "best practices" for Facebook fundraising and have seemingly reached as many donors as they're going to through the platform. However, we'd guess those nonprofits haven't tried Messenger just ye. This new channel for engagement is the key to understanding social users, inspiring them to continue engaging, and growing relationships with the next generation of social supporters.
To wrap up, Facebook fundraising has revolutionized the online fundraising landscape. Specifically, it empowered the fundraiser, the social sharing of that fundraiser, and donations to that fundraiser to occur on one familiar platform.
---
With these tips, you can engage with supporters in a new way using Facebook's tools in 2021 and beyond. With Facebook events, groups, and Messenger, you can connect with supporters directly on the platform, create a positive and inspiring experience for supporters, and grow relationships that last.
About the Author: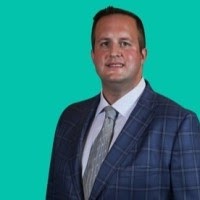 Nick Black is the Founder and CEO of GoodUnited, a venture backed Software as a Service (SaaS) startup that helps nonprofits like Wounded Warrior Project, American Cancer Society, World Wildlife Fund create 1:1 relationships with their donors through the combination of data science and human judgement delivered in conversational messaging platforms. Nick's work with GoodUnited resulted in being named The University of North Carolina at Chapel Hill's 2017 Distinguished Young Alumnus. 
Nick has been an innovator and leader at the intersection of business and social impact for over ten years. The concept for GoodUnited came through Nick's work co-founding and leading Stop Soldier Suicide, a 501c3 that grew from startup to national leader in reducing veteran suicide to the national average in ten years. Stop Soldier Suicide's growth and impact resulted in Nick being selected as a Presidential Leadership Scholar and a Leadership North Carolina Fellow. 
Nick co-founded Stop Soldier Suicide stemming from his experiences leading Paratroopers as a Ranger qualified Army Officer with the 173rd Airborne during 27 months deployed to combat zones in Afghanistan. During Nick's six years of service he was awarded two Bronze Stars, an Army Commendation Medal for Valor and as a Field Artillery Officer, was repeatedly ranked 1st among 50 peer Officers in a premier Infantry Battalion.
Nick received a BA from The Johns Hopkins University. At Johns Hopkins, Nick was a four-year member of the Varsity football team, the first two-time President of Alpha Delta Phi Fraternity and a four-year scholarship winner of the Army ROTC program. Nick received an MBA from Kenan-Flagler Business School at the University of North Carolina. At Kenan-Flagler, Nick was awarded the Rollie Tillman Award for Leadership, selected as a Kenan Institute Leadership Fellow, was President of the Veterans Club and awarded the 2018 Distinguished Young Alumnus
Nick lives in Charleston South Carolina with his wife Amanda. Amanda and Nick have a five-year-old daughter and four-year-old son.
https://www.crowd101.com/wp-content/uploads/2021/03/GoodUnited-Crowd101-Social-Medias-Impact-on-the-Online-Fundraising-Landscape_Feature.png
300
870
Crowd101
https://www.crowd101.com/wp-content/uploads/2020/09/Crowd101-logo.svg
Crowd101
2021-03-04 02:56:53
2021-04-08 18:17:13
Social Media's Impact on the Online Fundraising Landscape